This is the new Haval Big Dog Hunting Edition, a new variant of the Haval Big Dog SUV. The Hunting Edition has a rough off-road look, with redesigned bumpers, a new grille, larger wheels, running boards, and extra wide wheel arch extensions with exposed screws.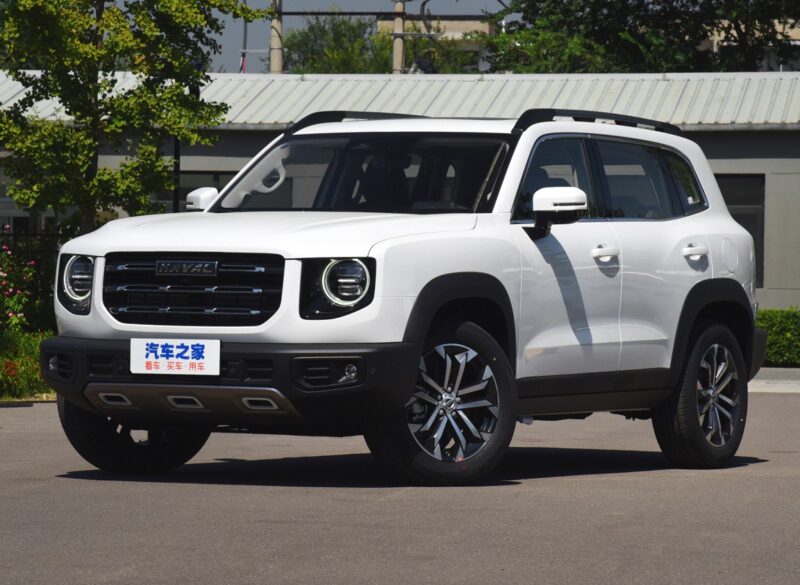 This is the standard Haval Big Dog. Not exactly a softy to begin with. The Big Dog launched on the Chinese car market in 2020. You can have it with a 169 hp 1.5 turbo or with a 211 hp 2.0 turbo. The 1.5 turbo is front-wheel drive, the 2.0 turbo is front-wheel drive or four-wheel drive. Gearbox is always a seven speed DCT. Price in China starts at 119.900 and ends at 161.900 yuan (17.880 – 24.140). A decent price for the amount of car and power you get.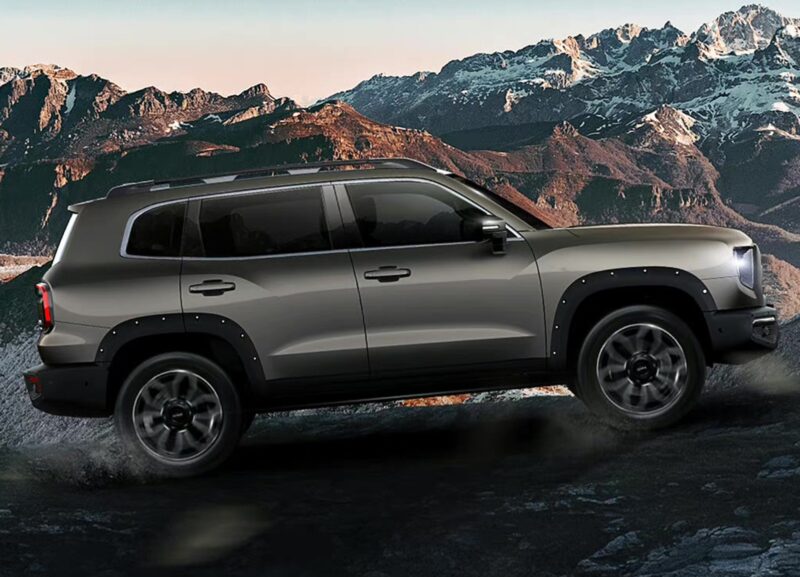 The Haval Big Dog Hunting Edition is the latest in a long line of 'off-road' versions of existing cars. The look is quite popular in China now, with city folk fantasying about going up mountain in the weekend, which they'll never do of course, but that's beside the point. It is about the idea, and about impressing the neighbors, who will then buy an off-road car too.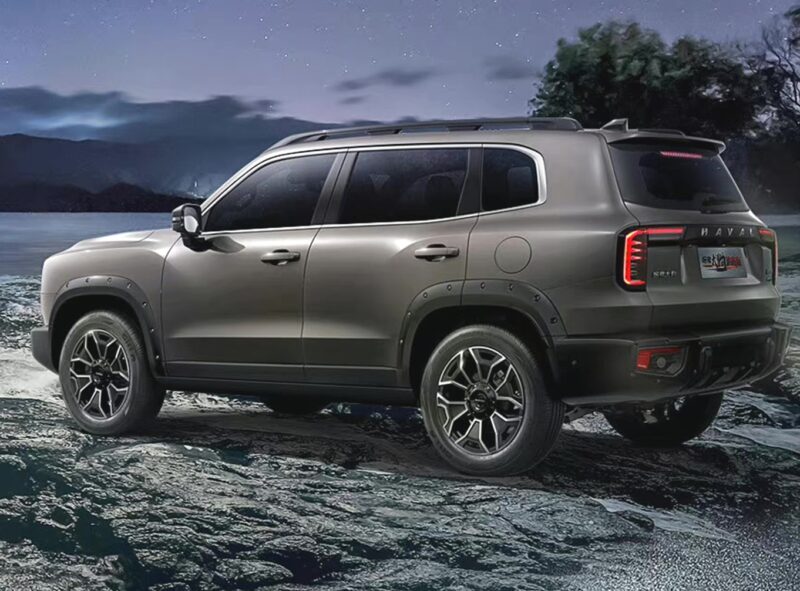 The rear gets a larger spoiler above the window and a new bumper. The main light units remain the same. The upgrades work I think, the Haval Big Dog Hunting Edition looks cooler than the base car, without trying too hard. New alloy wheels are nice too. Strangely, this one doesn't have the running boards. Perhaps they are optional.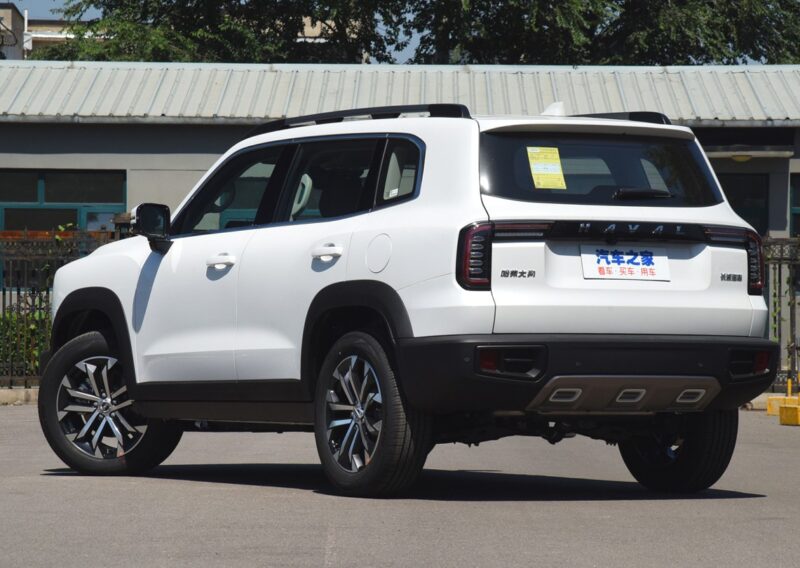 Base model.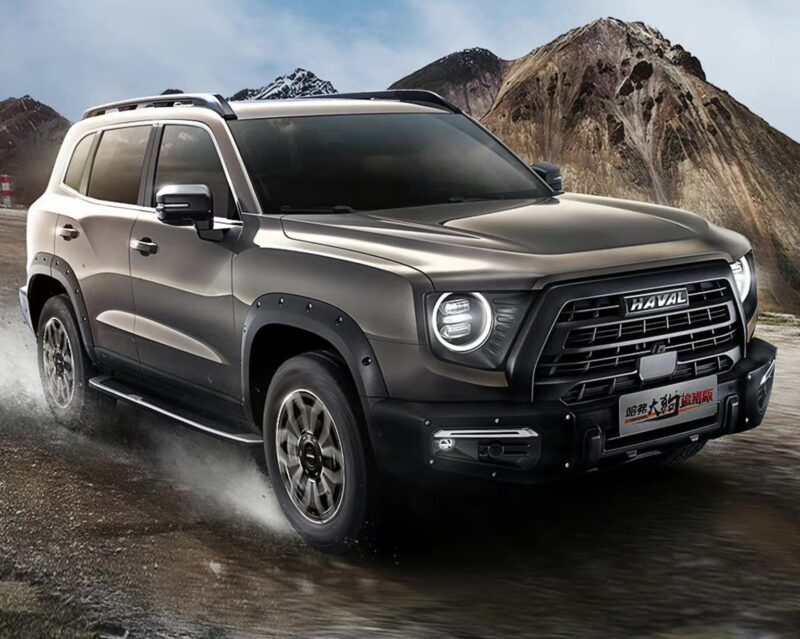 The PR is all about mountains indeed, showing a brown example running wild in brown surroundings, apparently without a driver at the wheel.
The Haval Big Dog Hunting Edition will hit the China auto market next month with the same engines and specifications as the base model. So yes, you can get a Haval Big Dog Hunting Edition with front-wheel drive, which doesn't really match with the image, but again, it is all about the mountain fantasy.
Update! Got some pics of the real thing: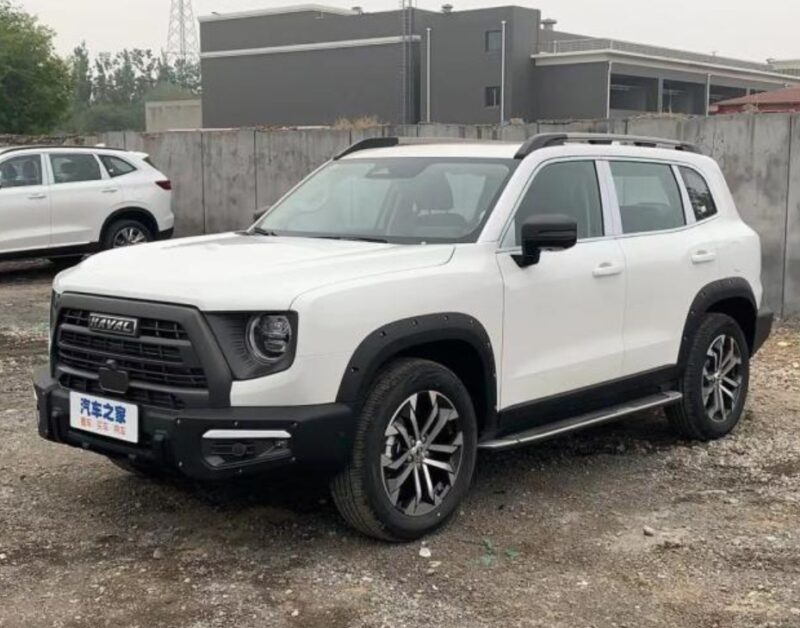 This is the 1.5 turbo, painted in white. Color doesn't work as well as the brown color on the PR images, but it does make the black cladding more visible. It has the running boards but it also has the alloy wheels of the Big Dog base model.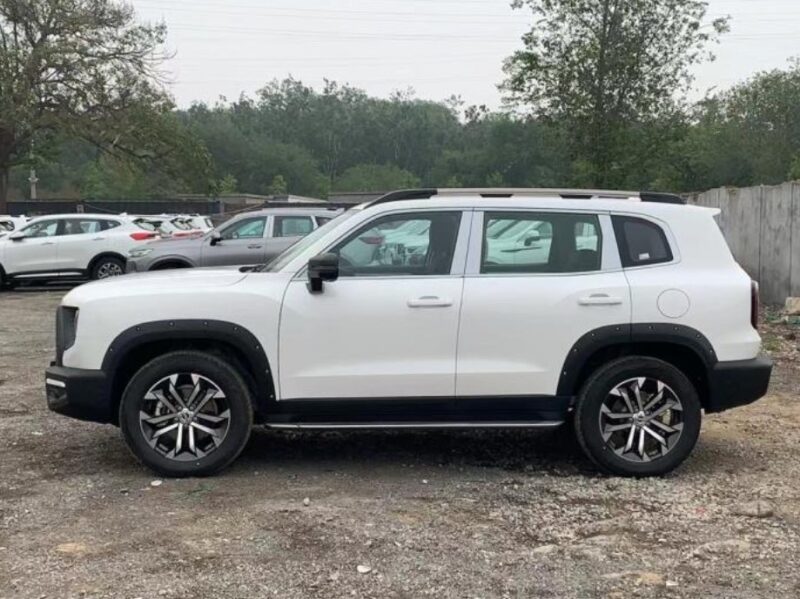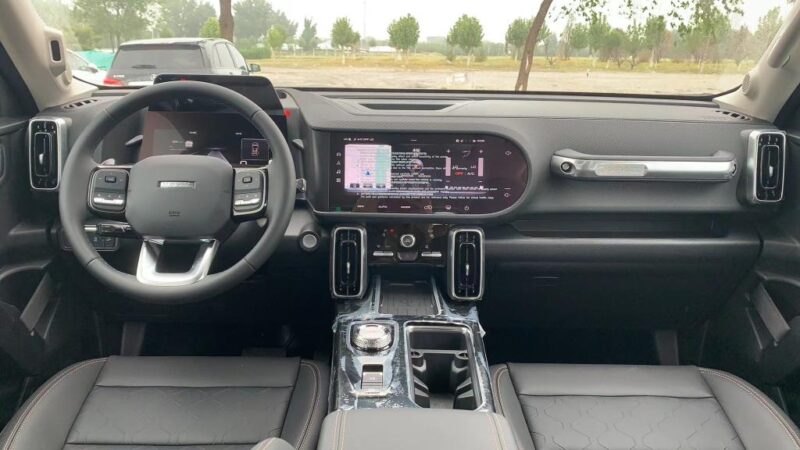 Interior is exactly the same as on the base car. Looks rather boring, especially in this color scheme. Could have done with a bit more excitement.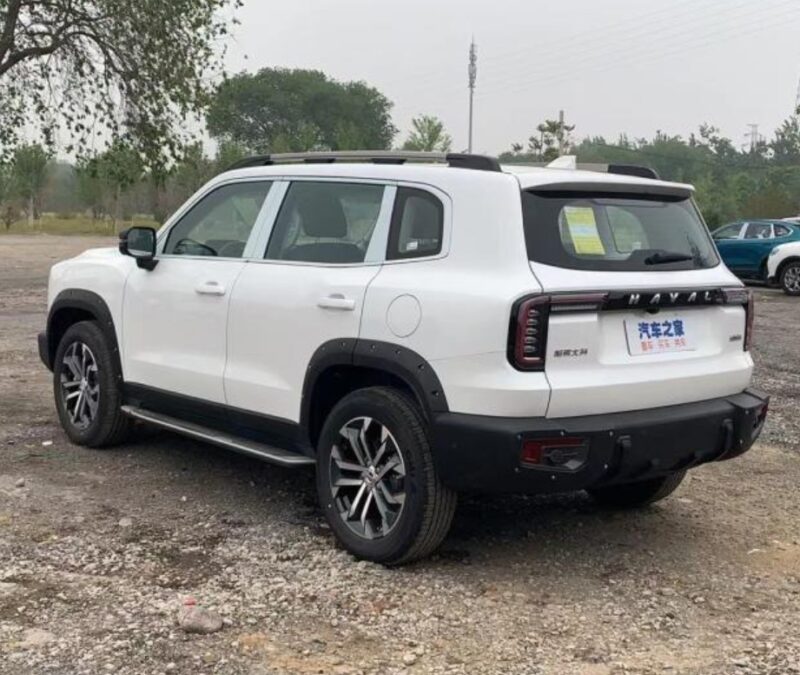 The Big Dog is one of Haval's most successful recent cars, and no wonder they are trying to capatalize on that with new variants like the Hunting Edition.