The 2023 Geely Xingrui (or Geely Preface) is officially launched on July 18. The pre-sale price starts at 127,700 RMB (18,800 USD). The Geely Xingrui is a mid-size sedan produced by Geely for China since 2020. In addition to the normal version, Geely also launched a special version called 'Only This Green'.

From the side, the body outline is simple and slender. The waistline extends from the front fender to the rear. The Geely Xingrui is positioned as a compact A+ class car. The size of the 2023 Xingrui is 4785*1869*1469mm with a 2800mm wheelbase, exactly the same as the outgoing model.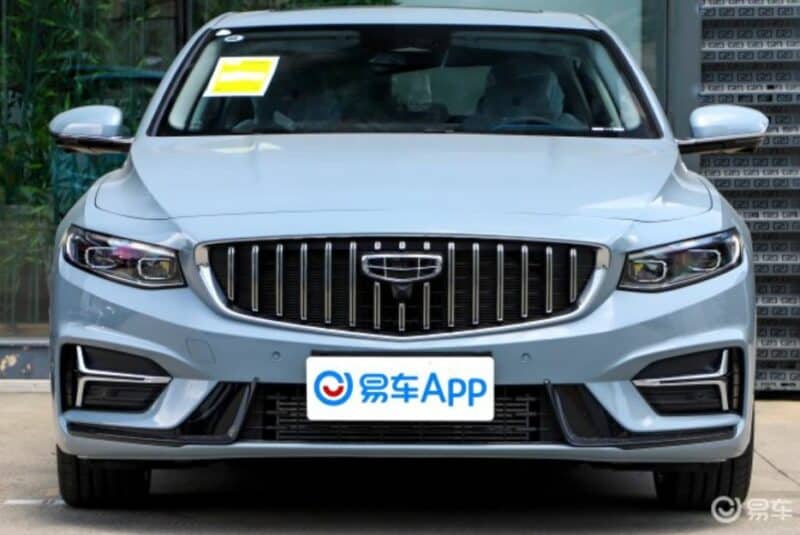 The flat and wide front along with the long and narrow headlights make the car highly recognizable.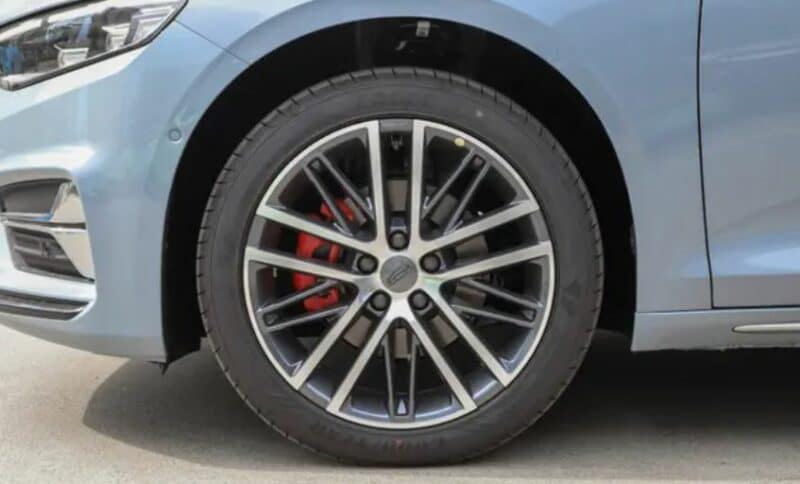 Its multi-spoke wheel is equipped with red brake calipers.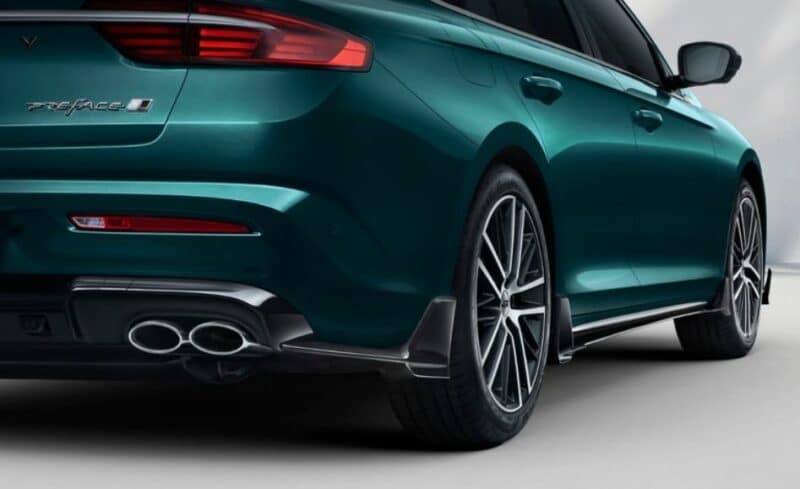 At the rear, the twin-exhaust pipes layout further enhances the car's sportiness for the "Only This Green" model.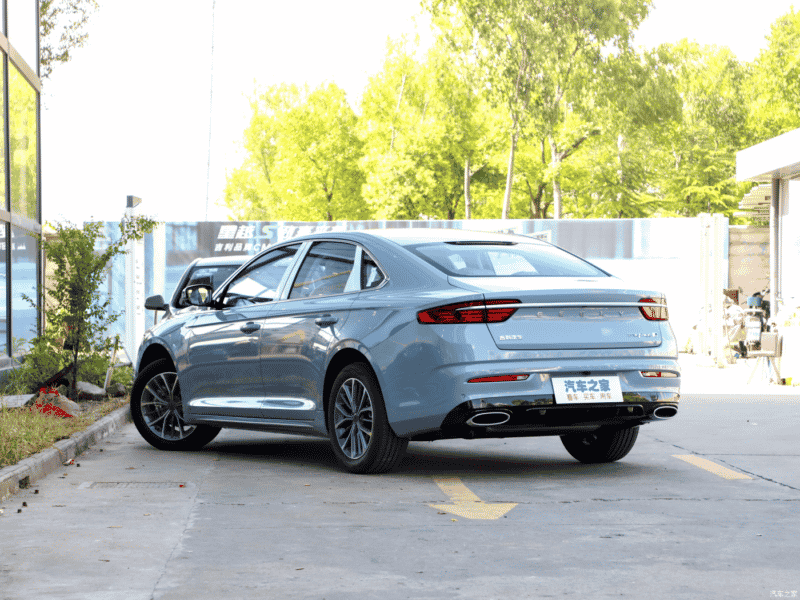 The base model has a single exhaust pipe layout in the rear.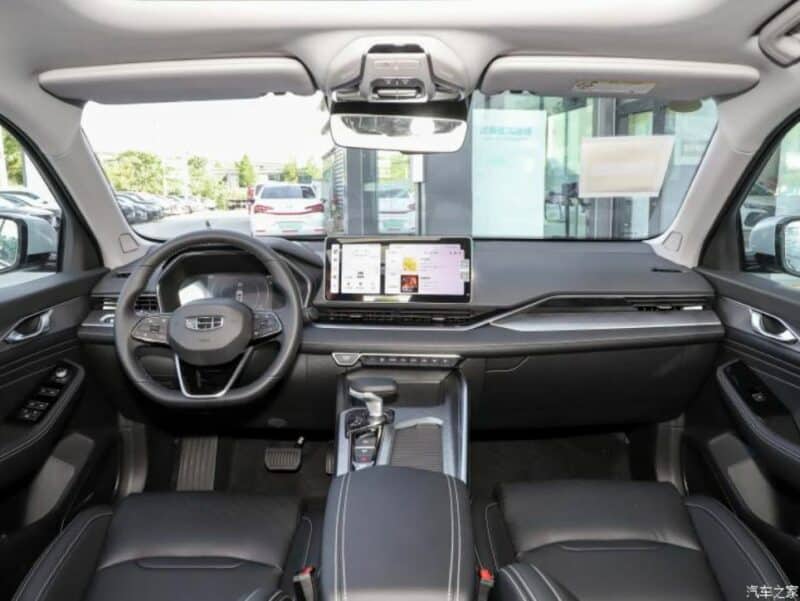 The interior is covered with suede material and blue stitching. The car is equipped with front and rear parking radars as well as 360-degree view cameras to support its level 2 driving assistance system which includes adaptive cruise control, autonomous parking, autonomous emergency braking, lane keep assist, and hill assist.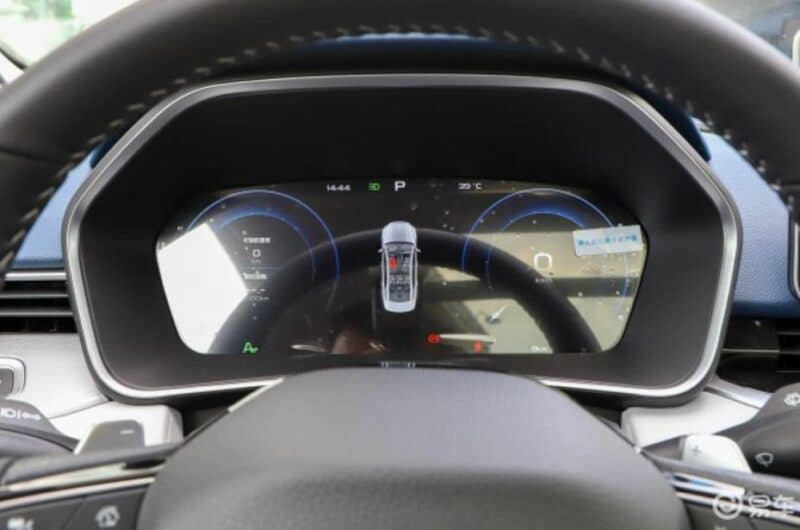 Both the instrument panel and central control screen are 12.3-inches. The functions include keyless entry, remote start, voice recognition, OTA upgrade, and electric adjustment of the main and passenger seats.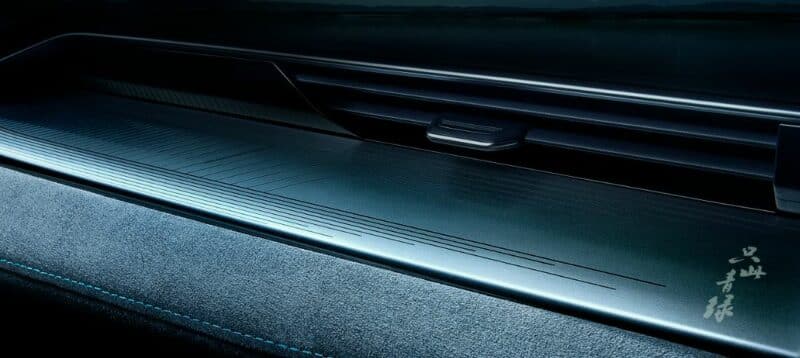 For the "Only This Green" version, the text logo "Only This Blue and Green" is printed in Chinese on the dashboard in front of the passenger seat.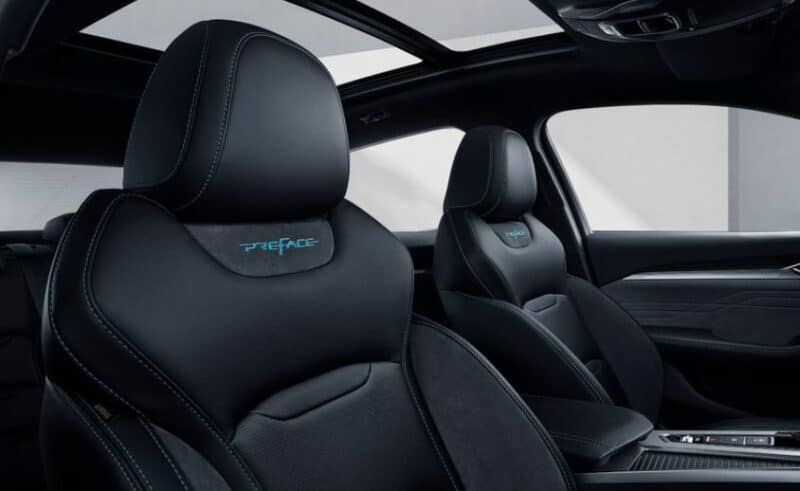 The "PREFACE" green word is outlined on the seat headrest.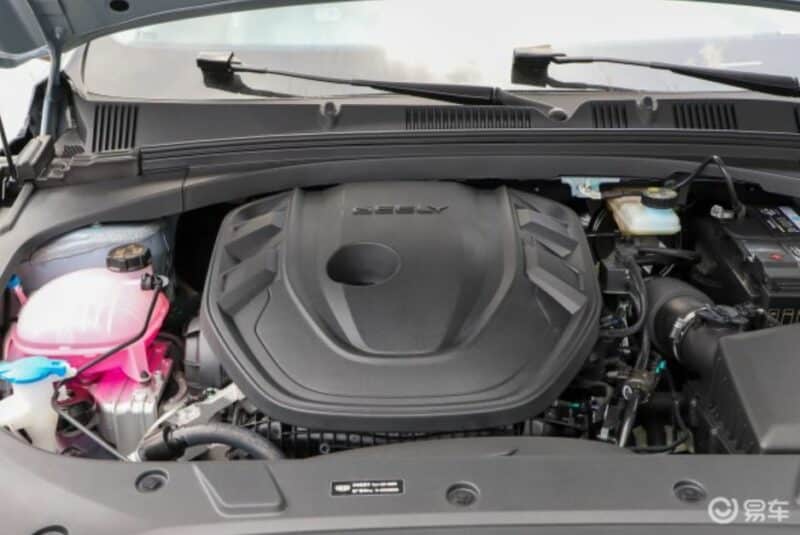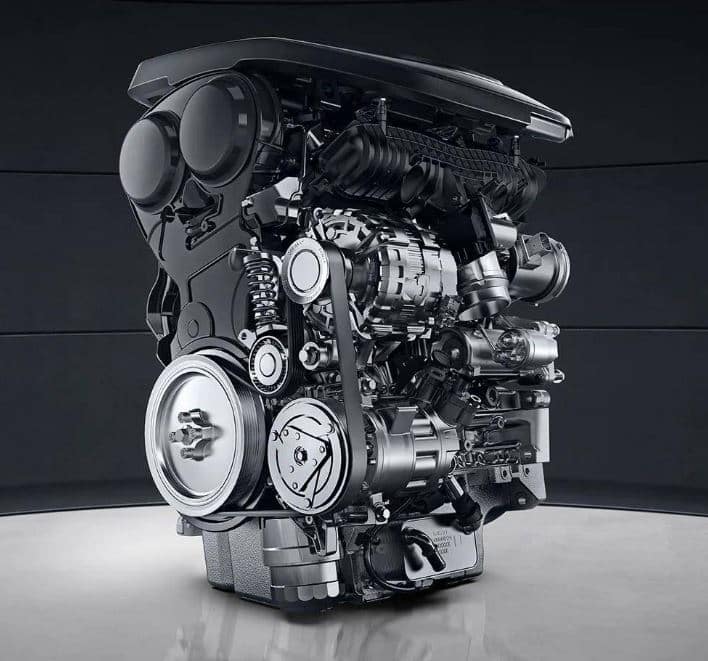 The car is equipped with a 2.0T engine with a maximum power of 140kW and a peak torque of 300Nm, matched with a 7-speed dual-clutch gearbox. The Xingrui has a 210 km/h top speed and does 0-100 in 7.9 seconds. Fuel consumption is 6.7/100 NEDC.