The MG Mulan (known as MG4 in Europe), a sporty all-electric hatchback, will officially launch on September 13 with four trims. Pre-sale already started on August 27 with only 9.9 RMB (1.44 USD) .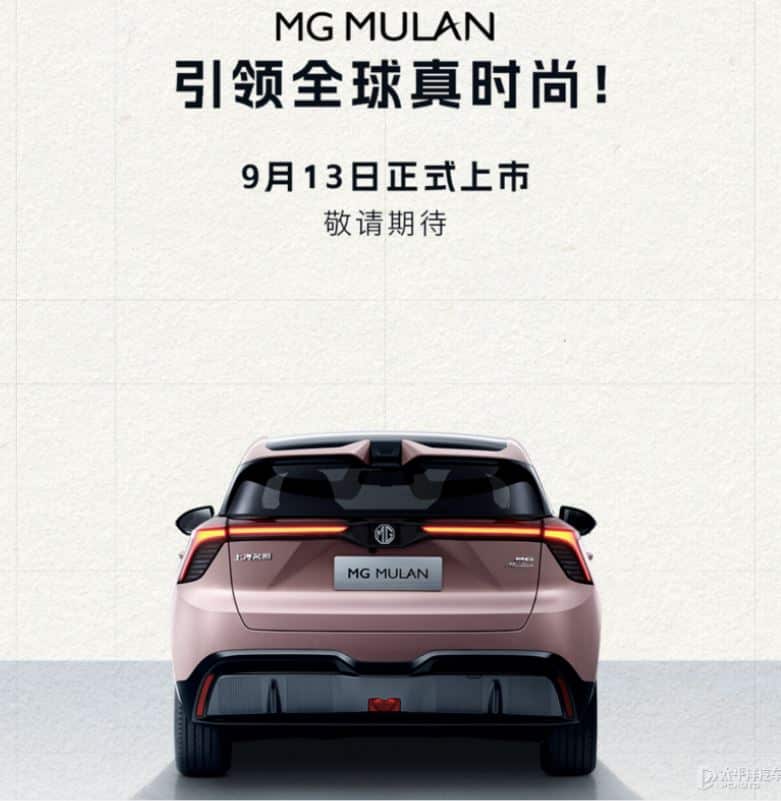 The size of the car is 4278/1836/1516mm, with a 2705mm wheelbase. Its curb weight is 1665kg.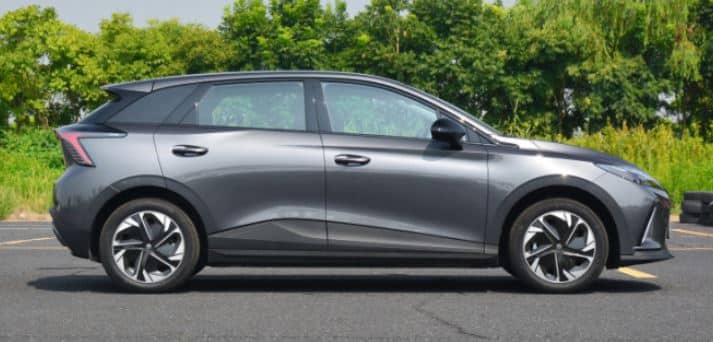 The blackened B and C pillars created a suspending roof effect.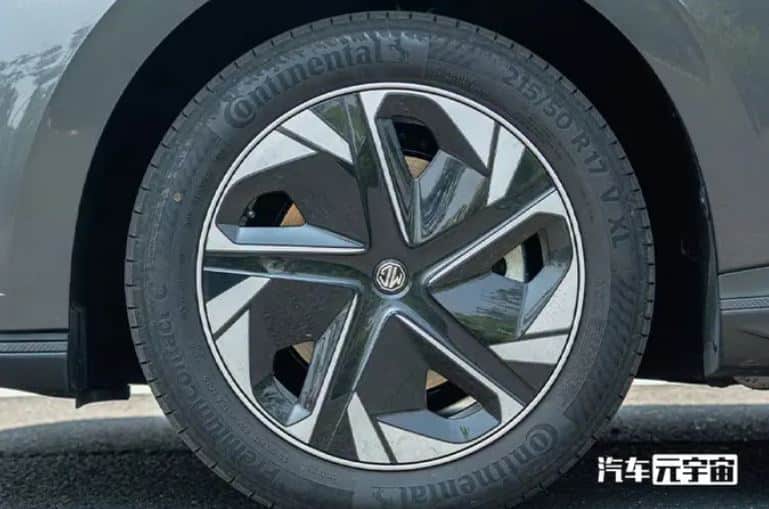 The car runs on 17-inch petal-shaped wheels.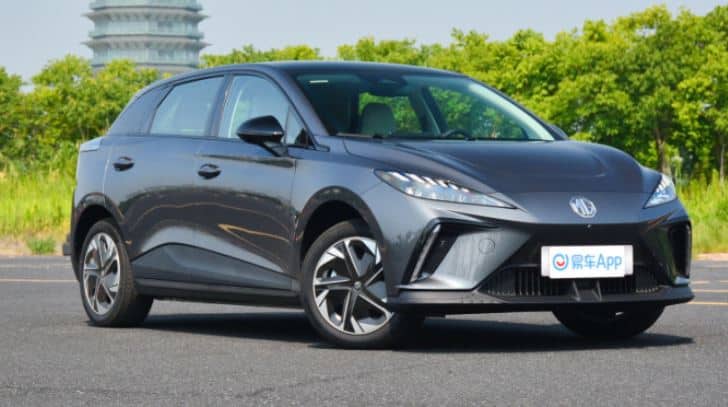 The sharp headlights, sharp lines on the front face, and the large MG logo on the hood make the car highly recognizable.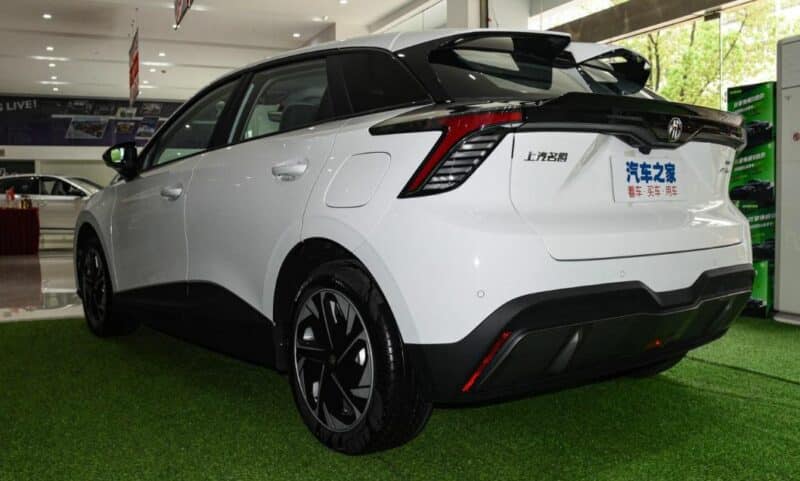 The rear adopts a Y-shaped taillight design. The MG logo is displayed at the center. The large spoiler and diffuser make the car look sporty.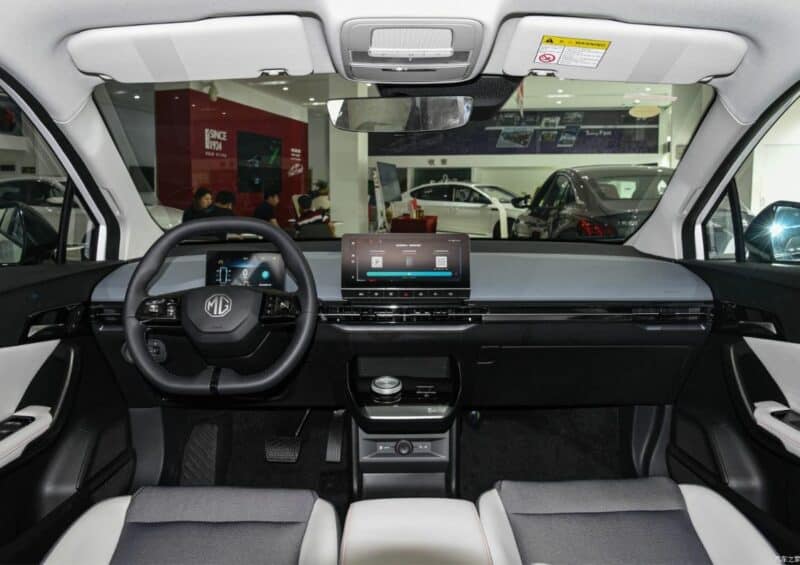 The interior offers three color schemes: black, black & gray, and red & white. The interior is equipped with a double-spoke flat-bottom steering wheel, a 7-inch instrument panel, and a 10.25-inch floating central control screen. The flat-bottom steering wheel further enhances the sportiness of the car. The center console comes with a wireless charging board and a rotary shifter. Other features include a 360° surround-view camera system, keyless entry, and an air purification system.
In terms of safety, the MG Mulan is equipped with a camera and a millimeter wave radar to support its level 2 driving assistance system.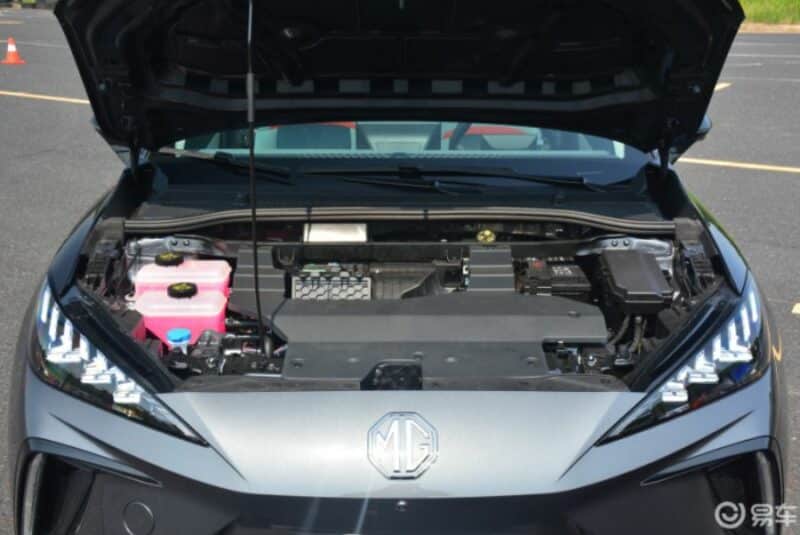 The MG Mulan comes in two powertrain layouts with a rear single motor and front & rear dual motors. The single motor has a maximum power of 125kW and a peak torque of 250Nm. The dual motor version has a maximum power of 330kW and a peak torque of 600Nm, and it takes only 3.8 seconds to go from 0 – 100km/h.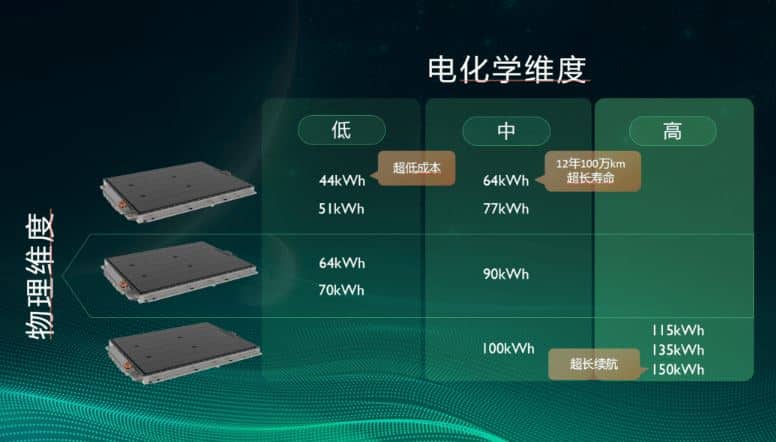 Furthermore, the Mulan comes with two battery options: 51kWh and 64kWh. The battery is jointly developed by SAIC and CATL with a 1300mm width and 1690mm length. Mulan's battery also comprises CTP (Cell-To-Pack) technology to provide extra protection to prevent thermal runaway. The battery is so compact due to the battery cells are located horizontally and are literally 'lying' inside the pack.
The two-wheel drive model has a maximum cruising range of 425km and 520km (CLTC) depending on the battery. The four-wheel drive model has a maximum cruising range of 460km (CLTC).