This is the new Dongfeng Aeolus Yixuan Mach Edition. Five models were launched with a price range of 64,900 – 93,900 RMB (8,900 – 12,900 USD). Customers can choose from two engine options: 1.5L and 1.5T.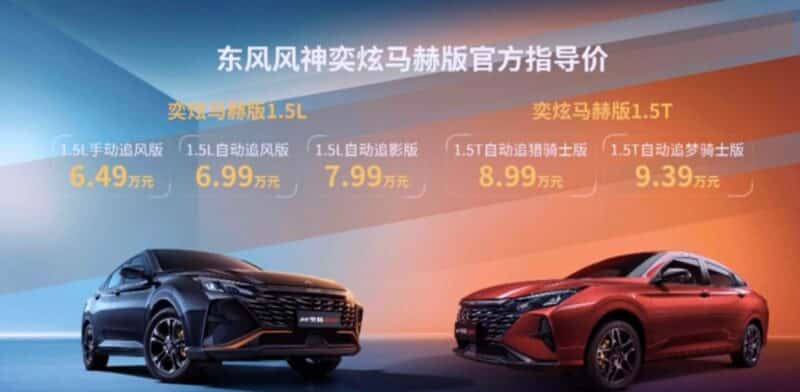 Aeolus, or Fengshen in Chinese, is a brand under Dongfeng Motors. The Yixuan sedan was launched as early as 2020. In September this year, 5,283 units were sold.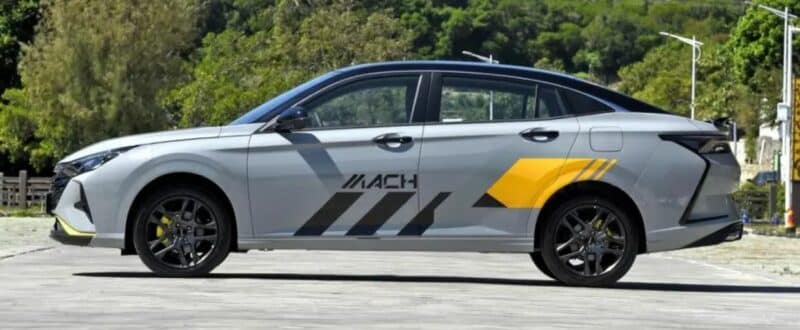 The size of the car is 4670(4660)/1812/1490mm with a 2680mm wheelbase. Some models offer a two-color body with a black roof for consumers to choose from. From the side, the door handles and exterior mirrors are blackened.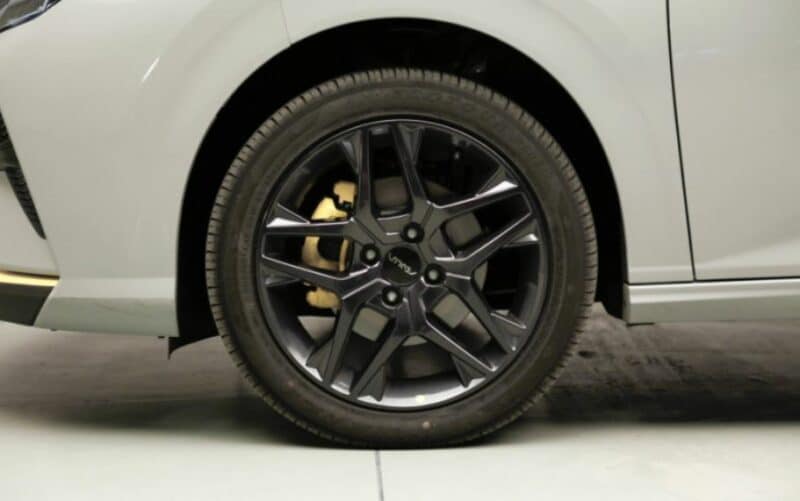 The car runs on 17-inch double five-spoke wheels with yellow sports calipers.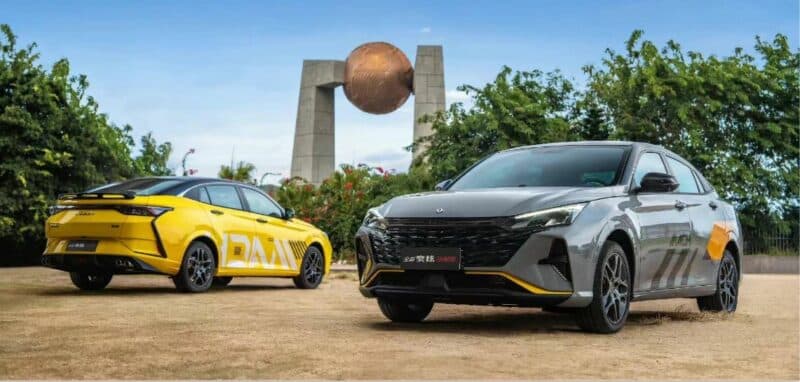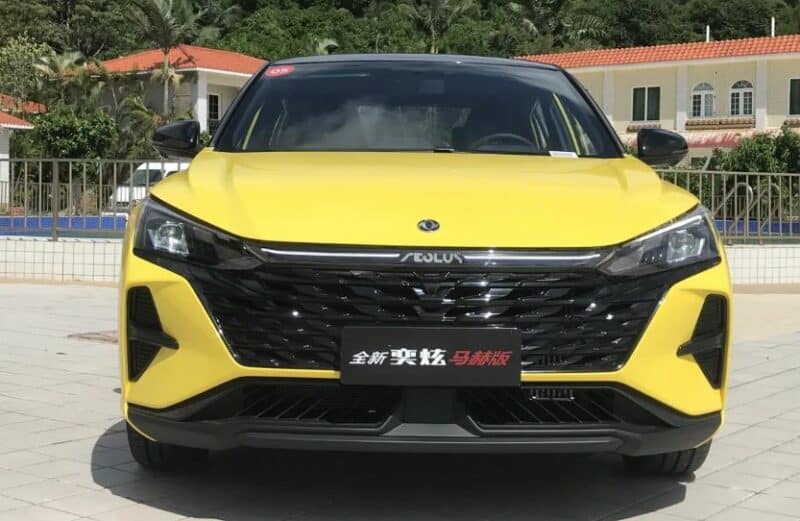 The front face is equipped with a large inverted trapezoidal grille filled with a black mesh structure, integrated with sharp headlights on both sides. A yellow decorative strip is added to the bumper, further enhancing the sportiness of the car.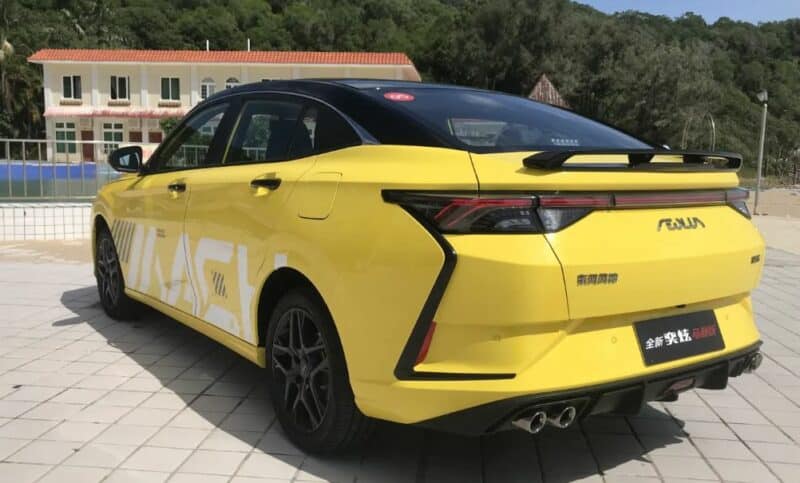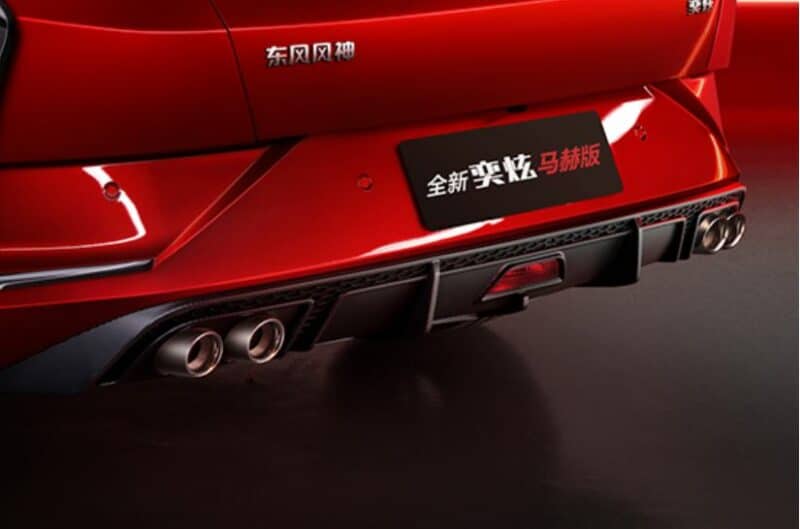 At the rear are a small matte black sporty wing and four exhaust pipes.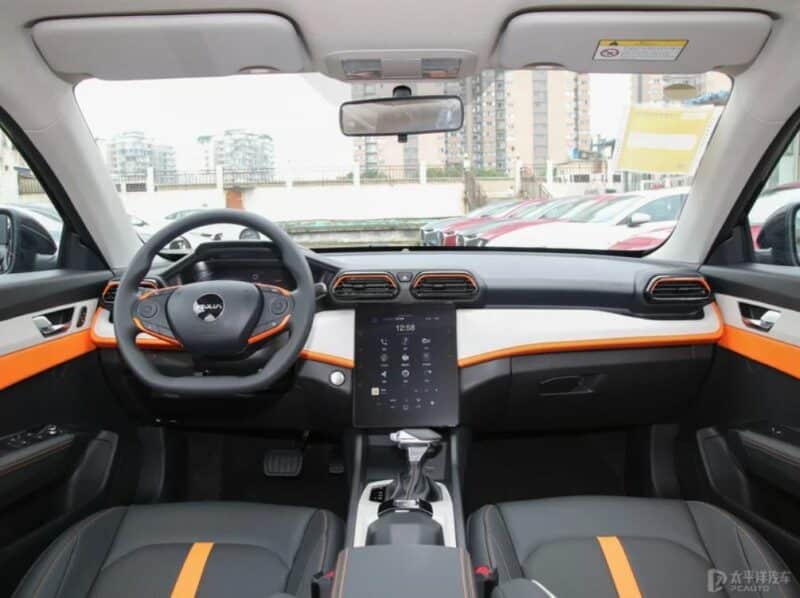 The interior looks youthful and energetic with a contrasting color design of yellow, orange, and black. It also comes with a D-shaped double-spoke multi-function steering wheel, a 7-inch instrument panel, and a 13-inch vertical central control screen. Other features include keyless entry, a one-button start, wireless charging, and a sunroof.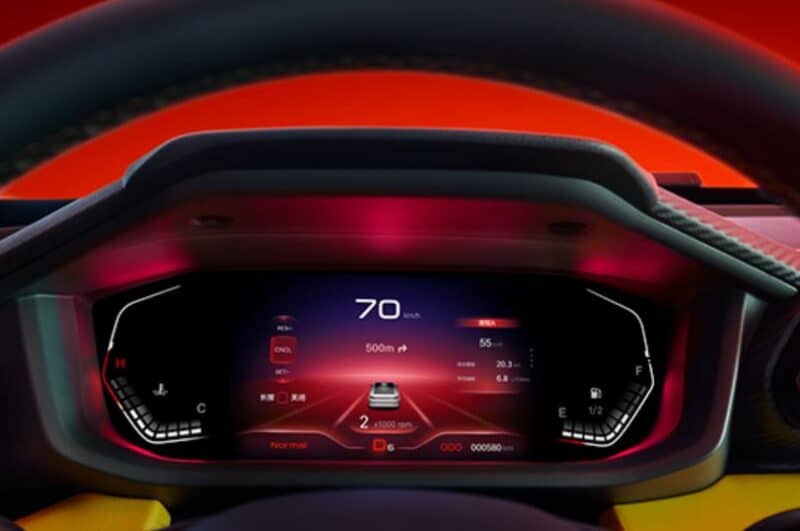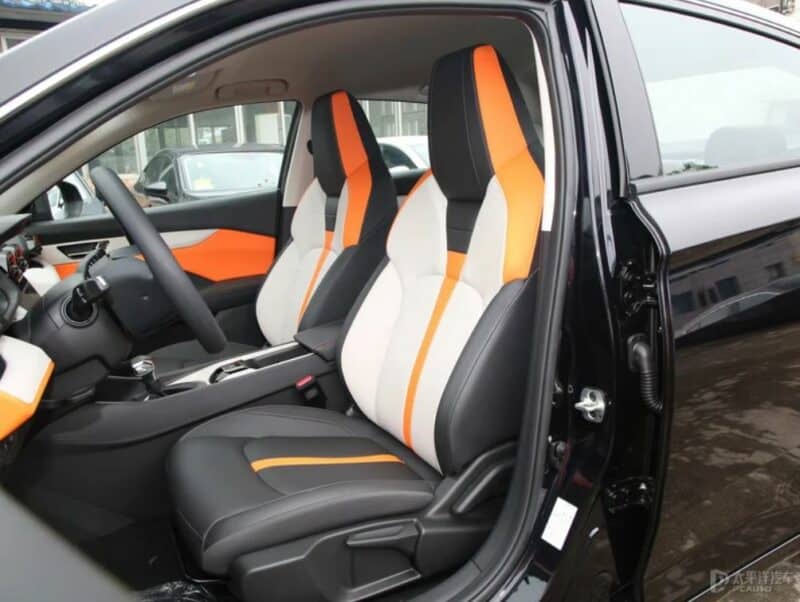 The 1.5L model adopts an orange-gray interior color scheme. The 1.5T model adopts a yellow-black color scheme. The seats are covered in suede material. Dongfeng also claims that the seats are racing car seats.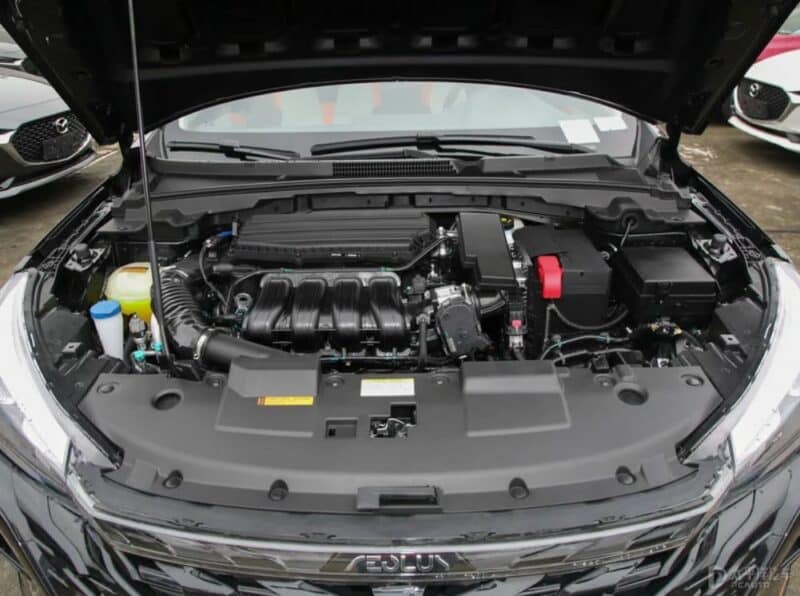 The Aeolus Yixuan Mach Edition offers 1.5L and 1.5T engine options for consumers to choose from. The 1.5L naturally aspirated engine has a maximum power of 92 kW and a peak torque of 158 Nm, matched with a 5-speed manual transmission or a 6-speed DCT. The Mach-powered 1.5T turbocharged engine has a maximum power of 145 kW and a peak torque of 300 Nm, matched with a 6-speed DCT.
Source: PCAuto