You may notice that in recent years, Chinese automakers have a trend of making their cars more expensive. They launch high-end brands, add various tech to their cars, and enhance their appearance. As a result, they are getting more and more expensive. And if you've missed those simple and chip vehicles, BAW has made their 8,300-USD Calorie pickup truck just for you. Let's get acquainted with this old school gem.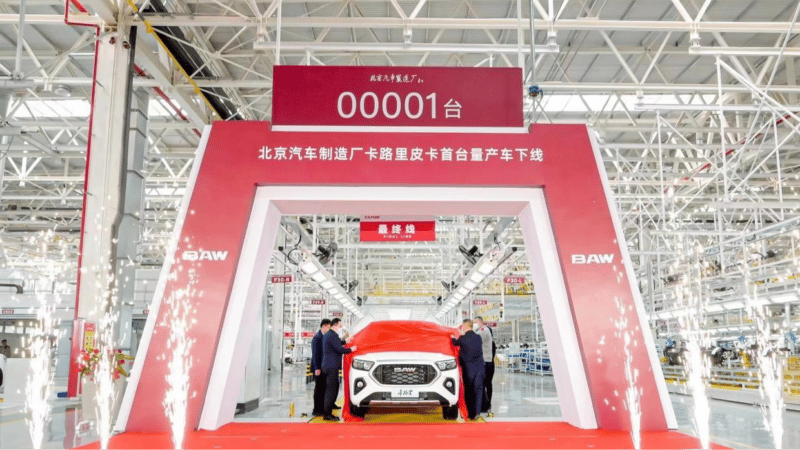 BAW (Beijing Auto Works) is a stand-alone company that used to be a part of BAIC. It is well-known as a manufacturer of the iconic BJ212 SUV, developed in 1963/64. Nowadays, BAW expands into small EVs. But it still doesn't give up the production of these old school cars. Moreover, BAW has officially launched the production of the BAW Calorie pickup truck with an unbelievable price tag of 60,000 RMB (8,270 USD).
Appearance and Size Of BAW Calorie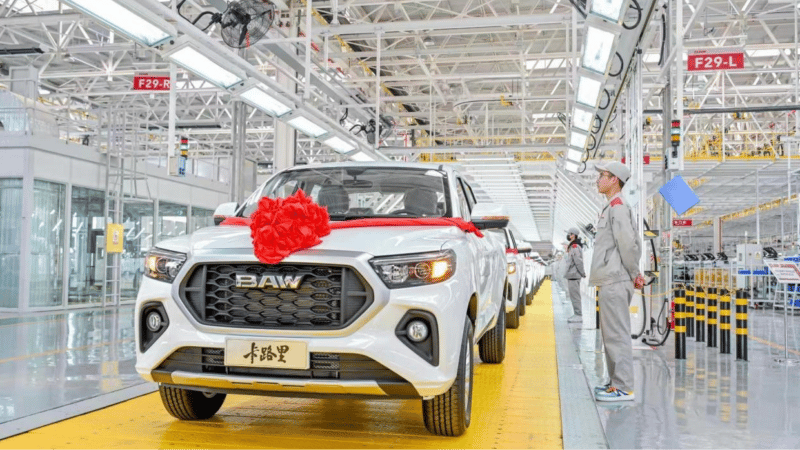 The general appearance of the BAW Calorie is simple. It has got a traditional pickup truck body shape with a 4-door cabin. Its front end got a large grille, a pair of big and simple headlights, fog lights, and a modest bumper. Worth mentioning that the Calorie can be equipped with off-road 245/75 R16 tires.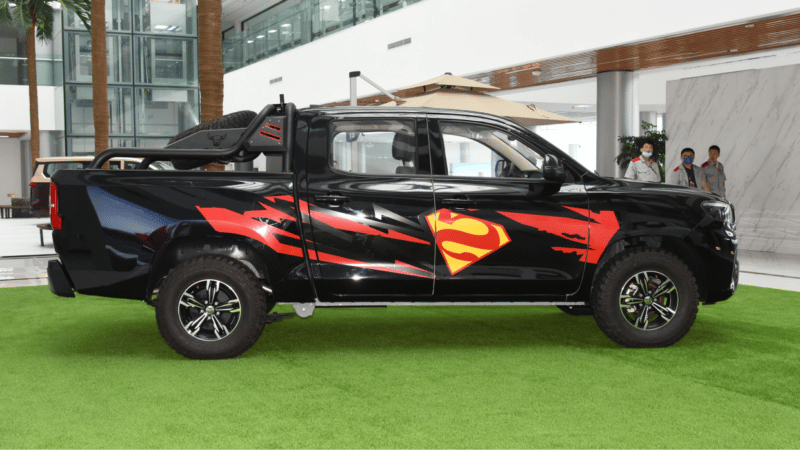 The BAW Calorie goes in two versions. The first one has a short wheelbase, its dimensions are 5270/1900/1860 mm. It is 122 mm shorter than the Toyota Tacoma. The second version got a long wheelbase and dimensions of 5520/1990/1905 mm.
Interior Of BAW Calorie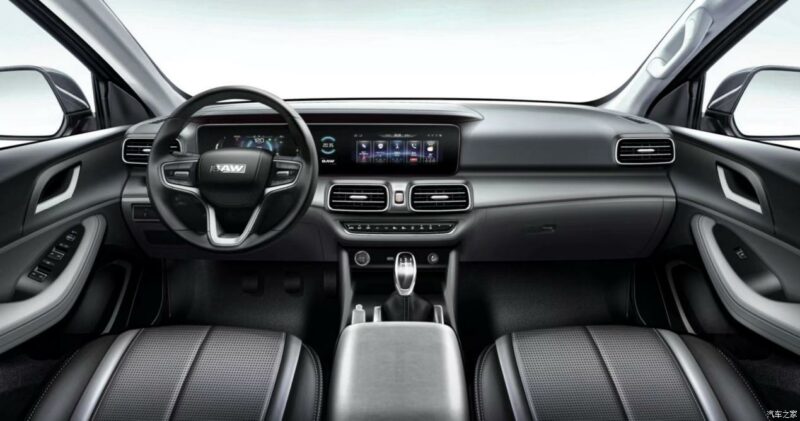 What do you expect from the interior of the pickup truck with the price tag far below 10,000 USD? The BAW Calorie will surprise you with a hip dual-screen. It comprises two 10.25-inch monitors, one for an instrument panel, and one for central controls. It has also got a three-spoke steering wheel, leather seats, a bunch of hard buttons, and a 12V outlet.
BAW stated that the Calorie goes standard with manual transmission, rear-view camera, tire pressure monitoring, airbags for the driver and the front passenger, and power steering. And again, it is decent for the BAW Calorie's price point. Pricier versions of this pickup truck will be equipped with a voice recognition system.
Powertrain Of BAW Calorie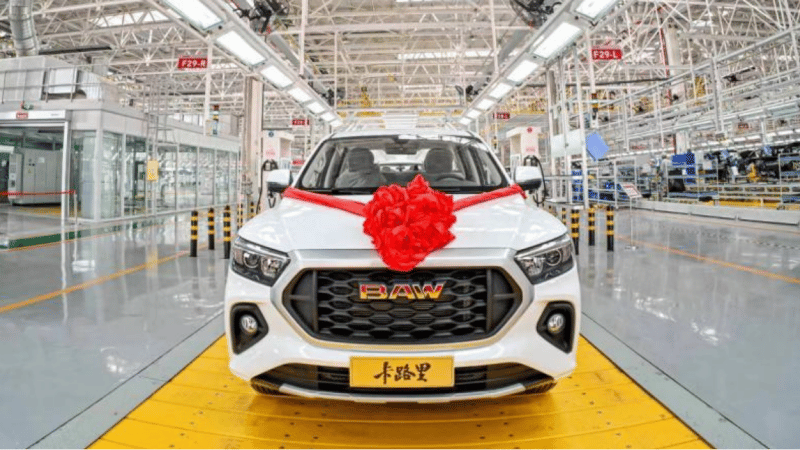 The 2.0-liter four-cylinder naturally aspirated petrol engine for 144 hp and 200 Nm. Worth highlighting that this ICE was developed by Wuling. But it powers a lot of BAW and BAIC cars, for example, the BJ212, the M7 MPV, T6 pickup truck, etc.
The BAW Calorie wasn't launched yet, but BAW has shared that the Calorie's price tag will start at 60,000 RMB (8,270 USD). So the good old affordable Chinese vehicles are coming back. We will keep an eye on BAW's Calories, so stay tuned!
Source: Autohome