This is the Geely Haoyue L, a 7-seat SUV, based on the standard Haoyue. It is expected to officially launch later this year.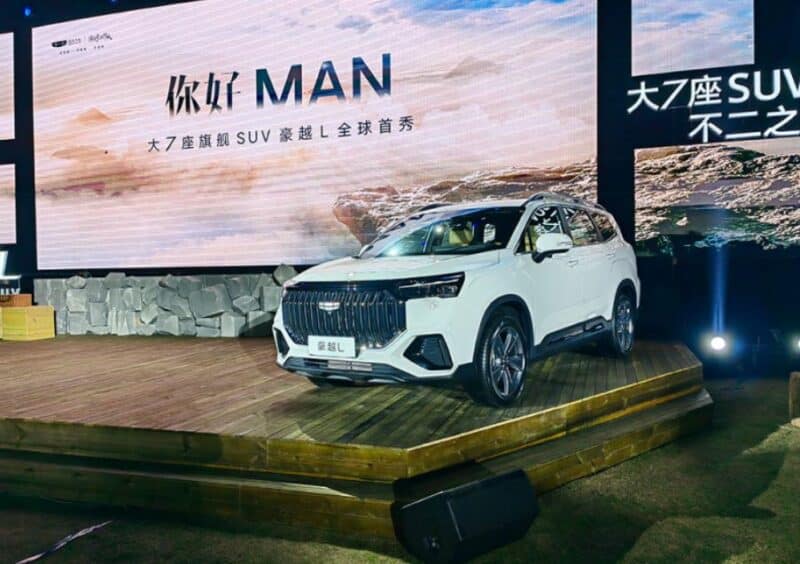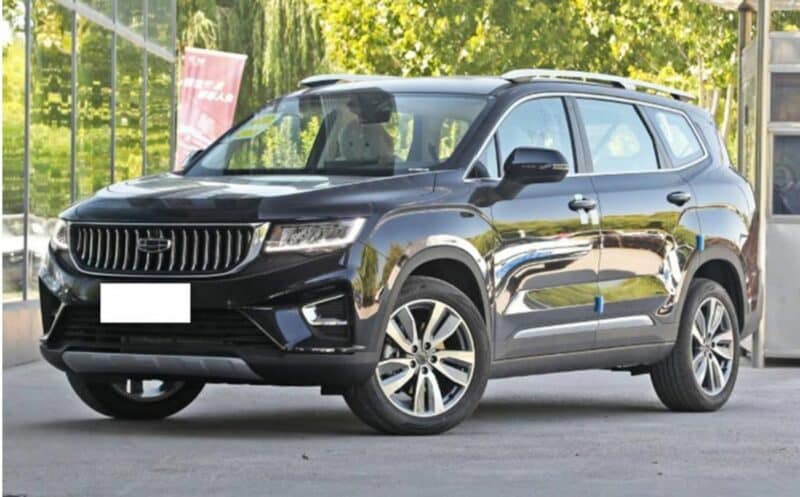 The standard Geely Haoyue is priced from 103,600 – 139,600 RMB (14,800 – 19,900 USD). The Geely Haoyue L's price range is 150,000 – 200,000 RMB (20,600 – 27,500 USD).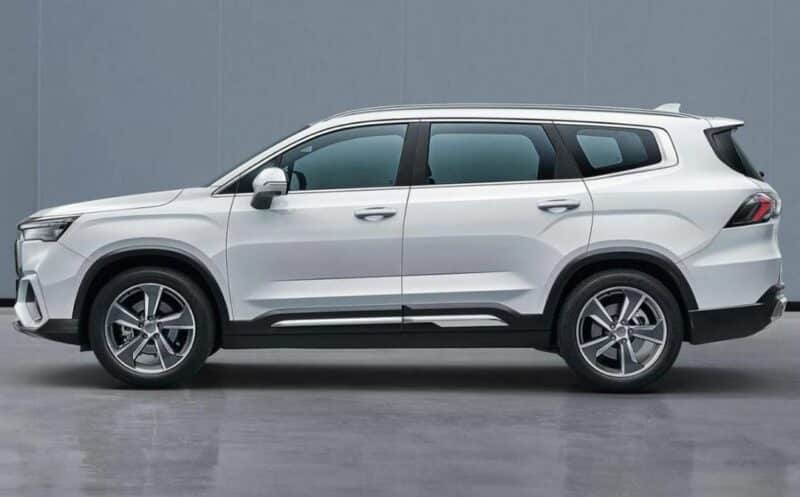 The size of the car is 4860/1910/1770(1840)mm with a 2825mm wheelbase.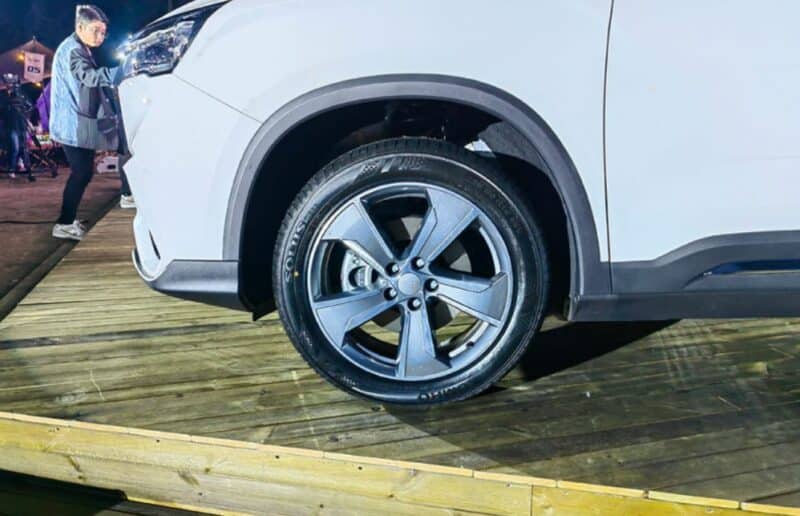 The Geely Haoyue L runs on 18″ and 19″ five-spoke wheels.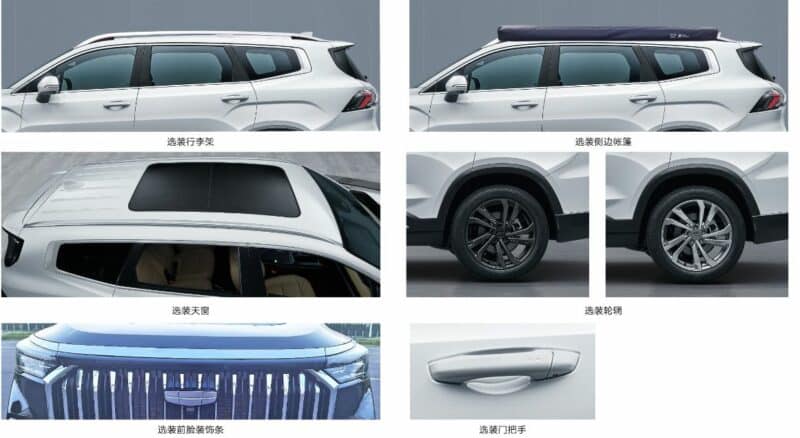 Other notable design features include luggage racks, a panoramic sunroof, and a chrome-trim decorated window frame.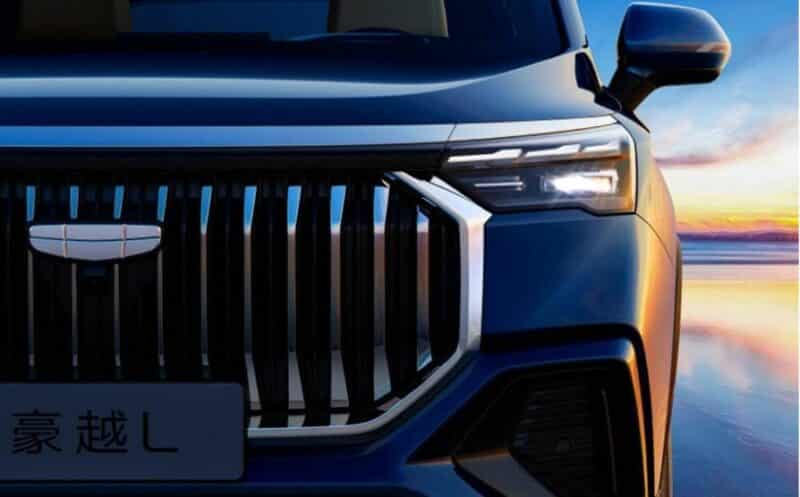 The front face has a large octagonal shape grille decorated with chrome stripes connected to the sharp LED headlights on both sides.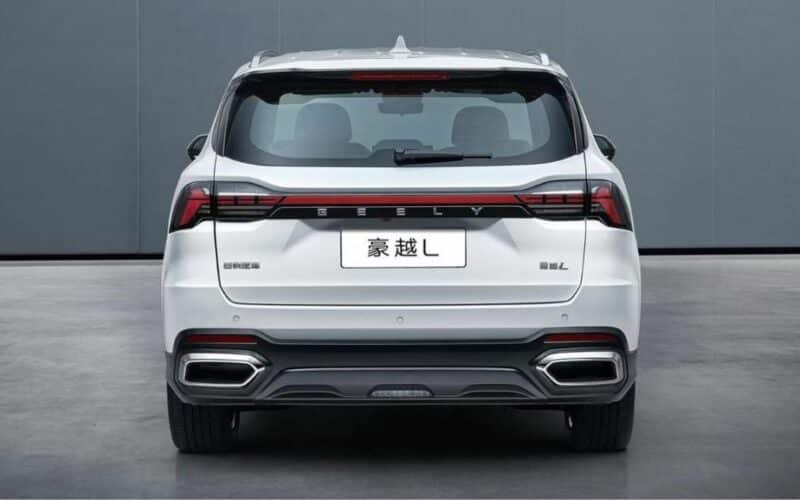 At the rear, the Geely Haoyue L is equipped with a roof spoiler and two exhaust pipes. The taillights are made up of 244 LED lamp beads that can emit lights up to 2.7 meters away.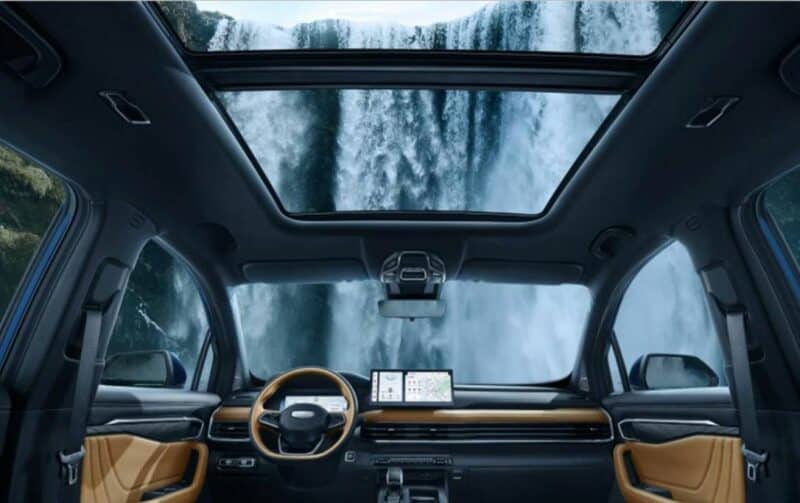 The interior comes with a 10.25-inch 1280×480 resolution instrument panel, a 12.3-inch 1920×720 resolution central control screen, and a flat-bottom steering wheel.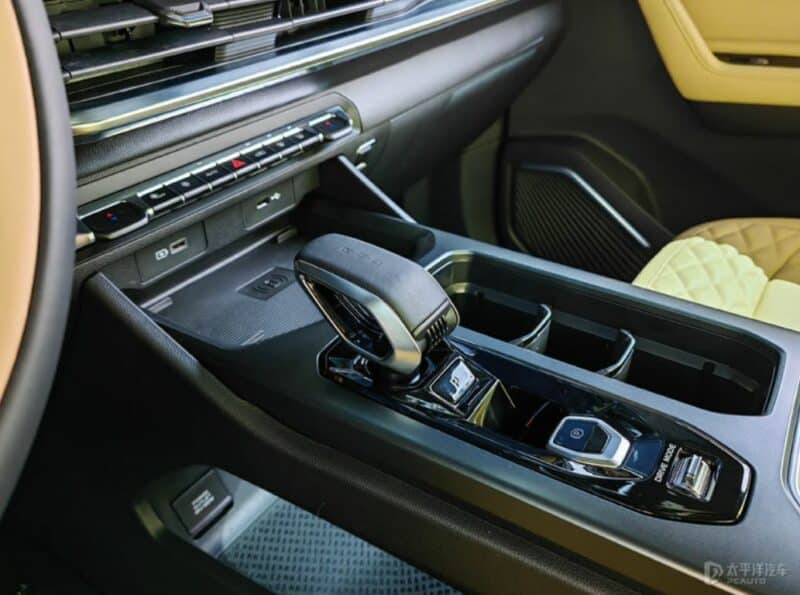 The center console has three cup holders.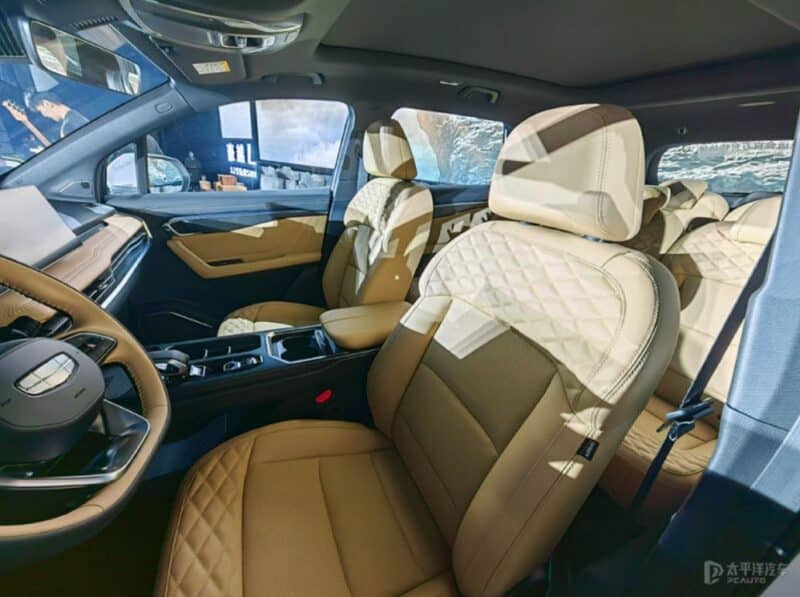 Furthermore, the interior is covered with a large area of ​leather material and adopts a 7-seat layout of 2+3+2. Geely also claims that the car offers 32 different seat arrangements and has 49 storage spaces.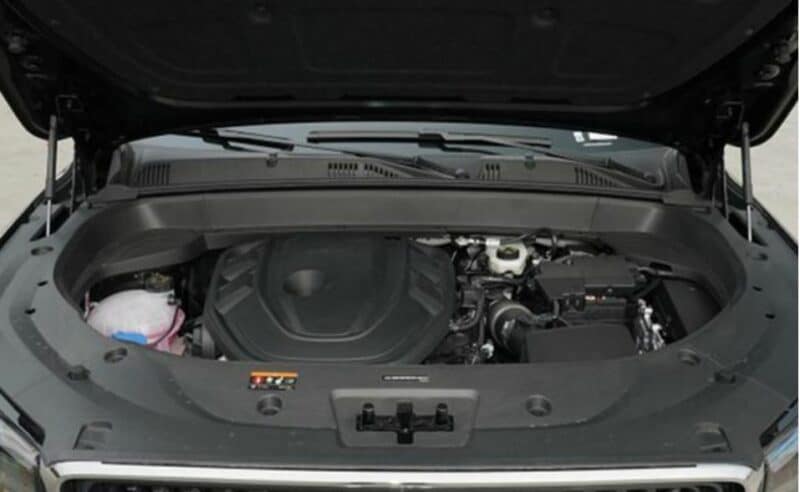 Lastly, the Geely Haoyue L is powered by a 2.0T engine with a maximum power of 160 kW and a peak torque of 325 Nm.