Chinese SUVs are are getting bigger and better. A typical example of this trend is the Chery Tiggo 9, the new flagship of Chery's popular SUV series. The enormous machine seats seven people makes it presence clear with a large shiny grille with an illuminated Chery logo.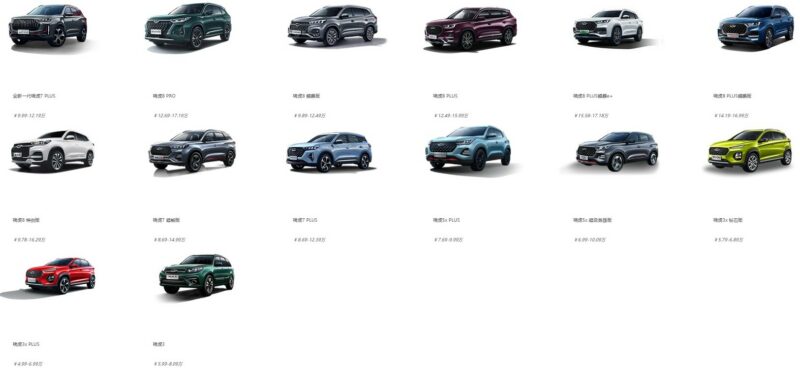 Chery Automobile Co., Ltd. is a Chinese multinational automotive manufacturing company headquartered in Wuhu, Anhui Province, China. Founded in 1997, the company has grown significantly in the past two decades, establishing itself as one of the leading automakers in China and expanding its reach globally. The Tiggo name is used for a series of crossovers and SUVs. The lineup is expanding fast and currently counts 14 cars with lots of overlap in price and size.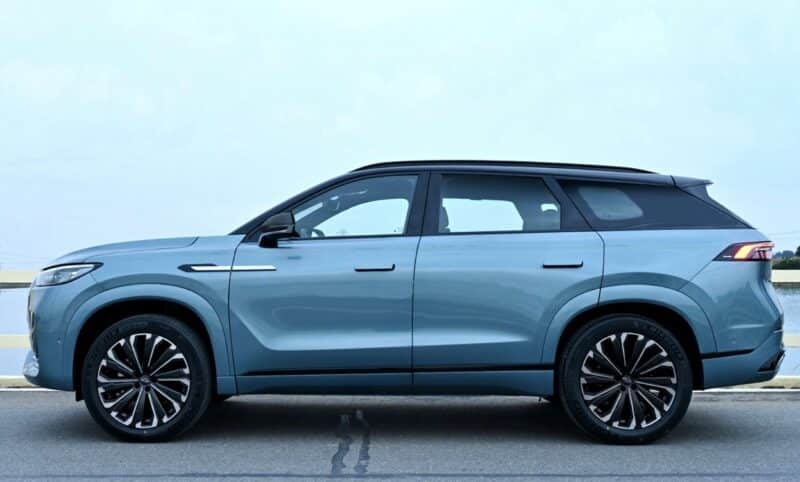 The Tiggo 9 will be positioned above the Tiggo 8, which is already quite a large car. But the Tiggo 9 is clearly the largest: 4820/1930/1699, with a 2820 wheelbase. It is a pretty car with a high waistline, black pillars, a floating roof, and a short front overhang. It has pop-out door handles, a rear spoiler, and 19 or 20 inch (as on the blue car) alloy wheels. Probably the best looking Tiggo car so far.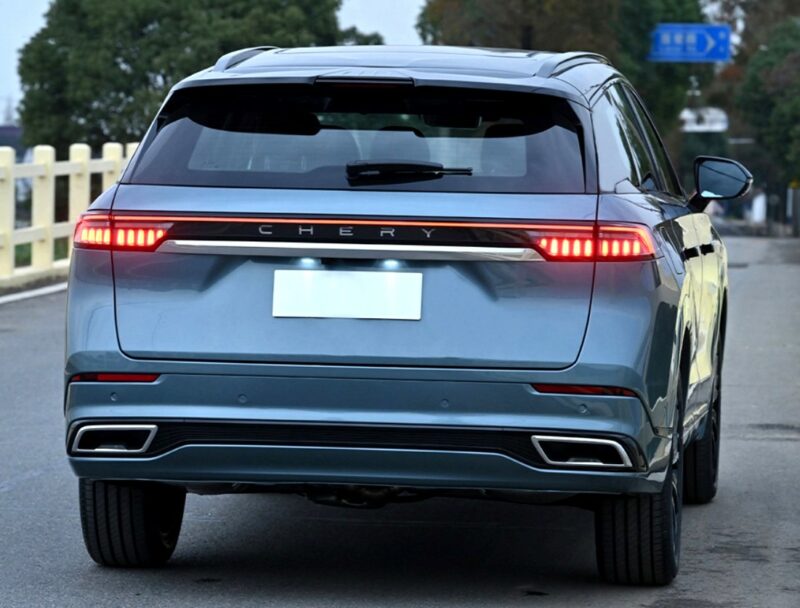 The Tiggo 9 is powered by a new 2.0 liter four-cylinder turbocharged petrol engine with an output of 261 hp. The engine is mated to an eight-speed automatic transmission sending horses to all four wheels. Top speed is 205 km/h.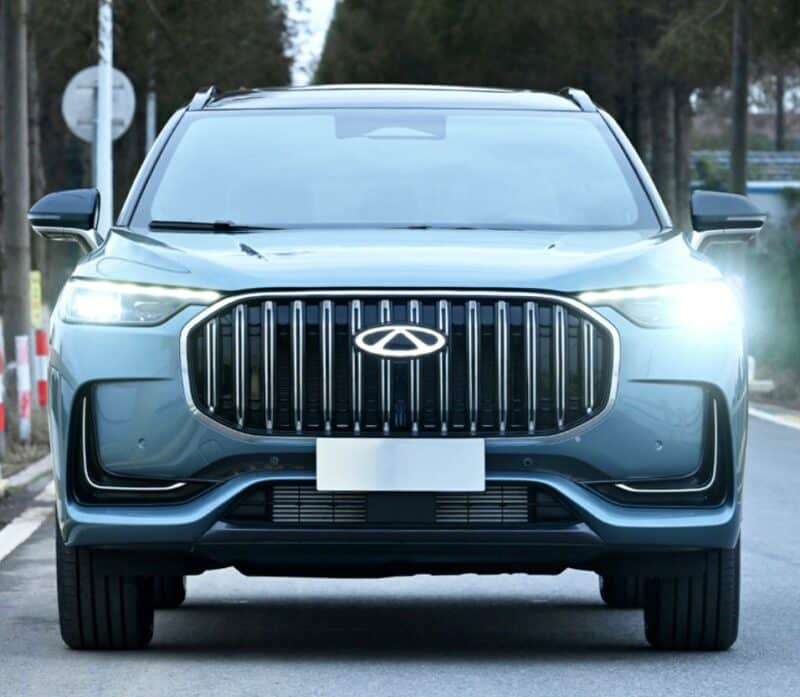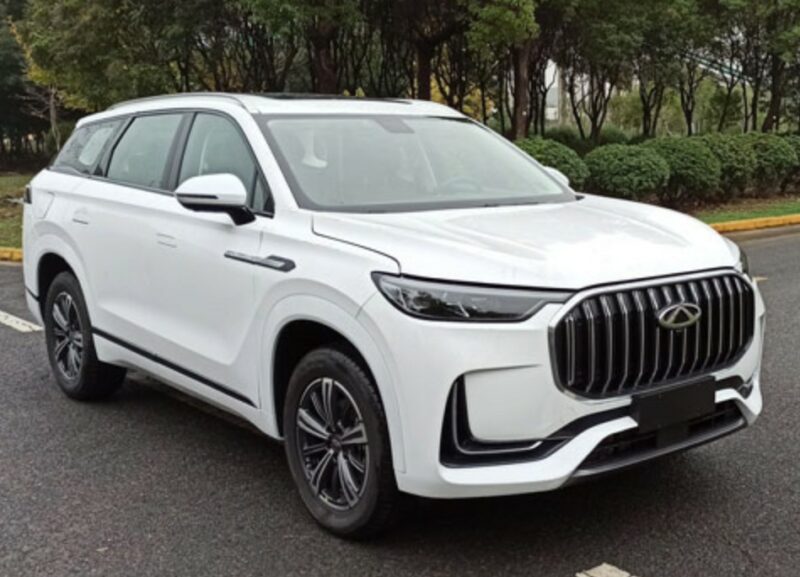 Earlier MIIT photos with he 19 inch alloy wheels.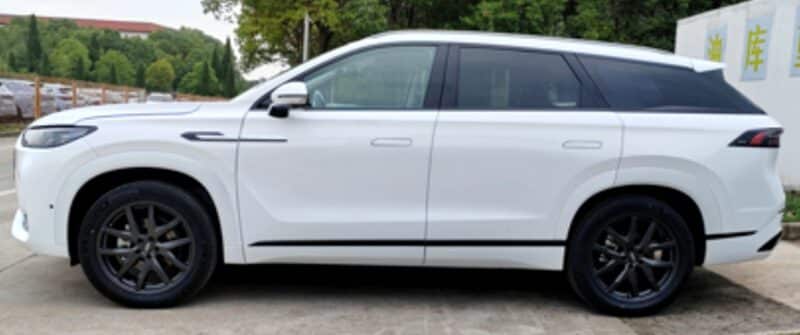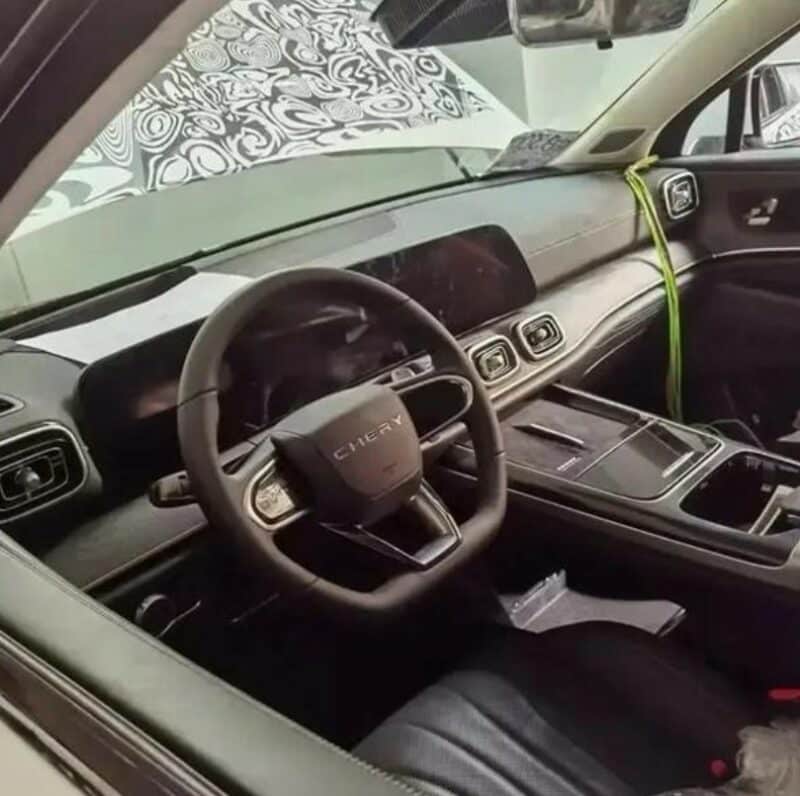 Spy shots of the interior with a wide curved screen, a wireless charging pad for two phones, storage space under the center tunnel, and a sporty 3-spoke steering wheel with a flay bottom.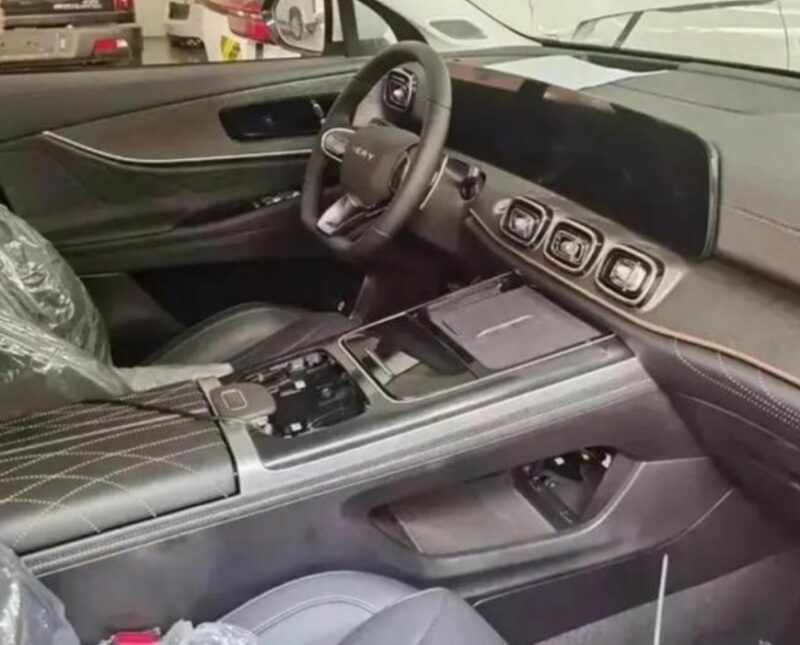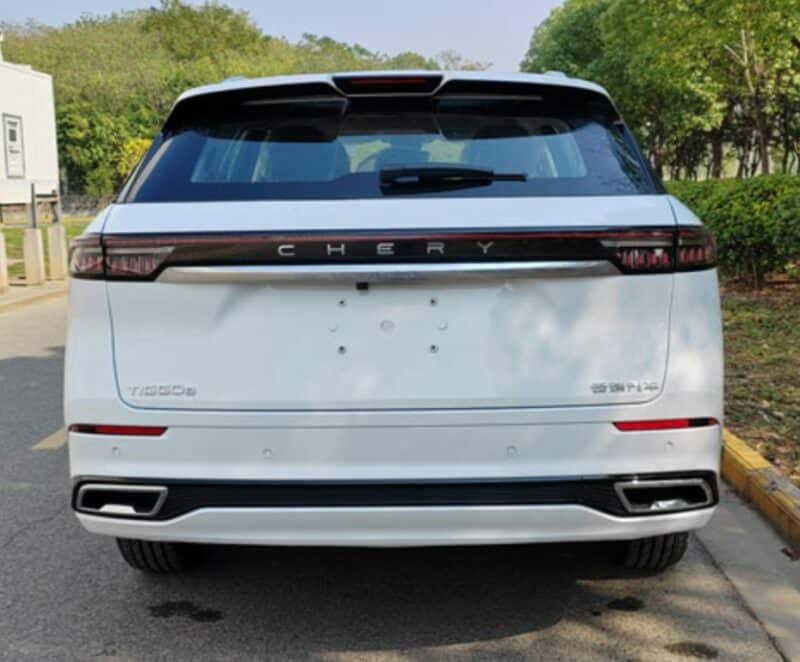 The Chery Tiggo 9 will have its public debut on the Guangzhou Auto Show starting later this week. It'll launch on the Chinese car market in Q1 2023. Price will start around 160,000 yuan ($23,000).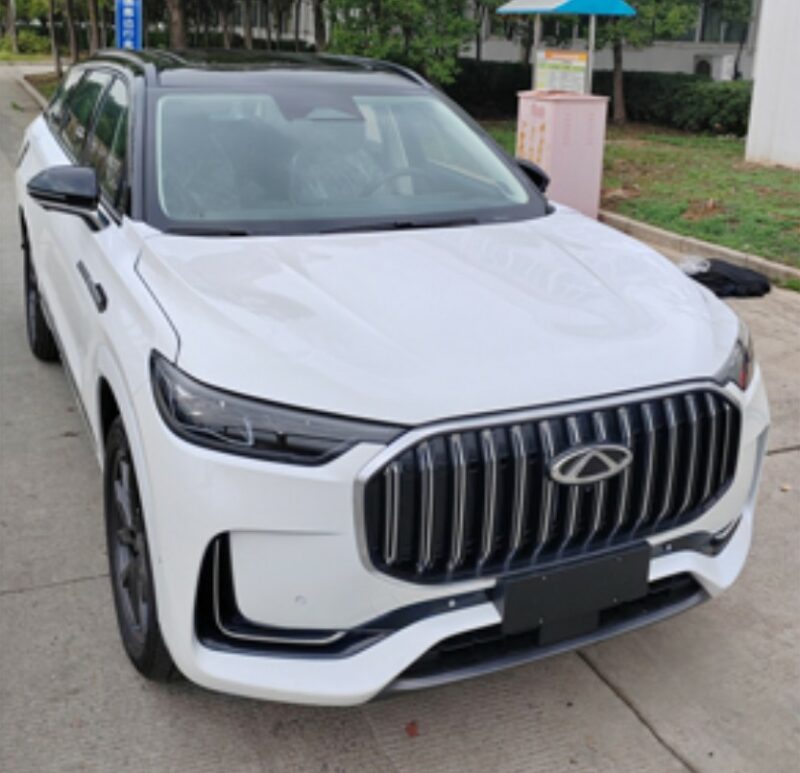 The SUV market in China is a significant and rapidly growing segment of the automotive industry. SUVs have become increasingly popular in China in recent years, as consumers in the country have shown a preference for larger, more rugged vehicles that can handle the country's often challenging road conditions. China is now the largest market for SUVs in the world, with sales in the segment accounting for around a quarter of all vehicle sales in the country.
Several factors have contributed to the growth of the SUV market in China. One factor is the increase in disposable income among many Chinese consumers, which has made it possible for more people to afford to purchase a new vehicle. Additionally, the Chinese government has implemented policies that have made it easier for people to obtain car loans, which has also contributed to the growth of the SUV market. Finally, the popularity of SUVs in China has also been driven by their perceived status and prestige, as well as their ability to handle the country's often challenging road conditions.