Recently, the new Trumpchi GS3, a compact SUV, appeared at the 2022 Guangzhou Auto Show. It will launch on the Chinese car market in Q1 2023, with a base price of about 85,000 RMB (11,860 USD).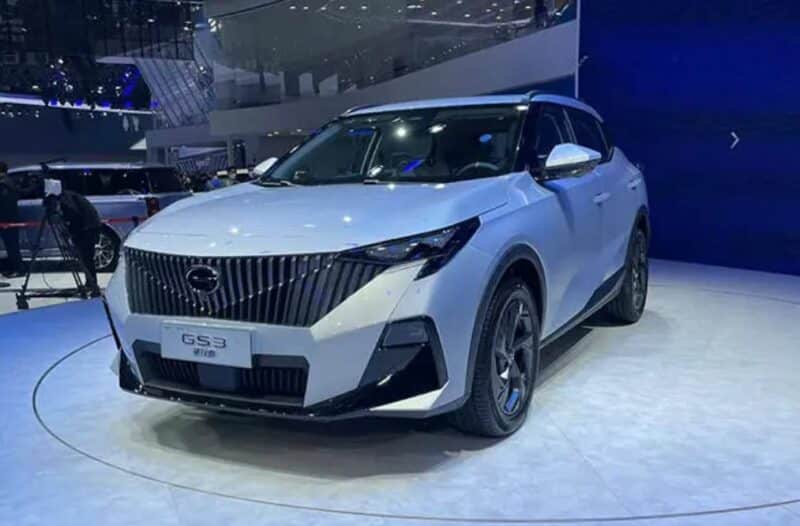 The new Trumpchi GS3 is based on GAC's Global Platform Modular Architecture. Its official name is GS3·Ying(影)su(速). 影 means shadow and 速 mean speed. There are two versions: the standard and the sportier R model. As you can see, the sportier variant is decorated with orange details.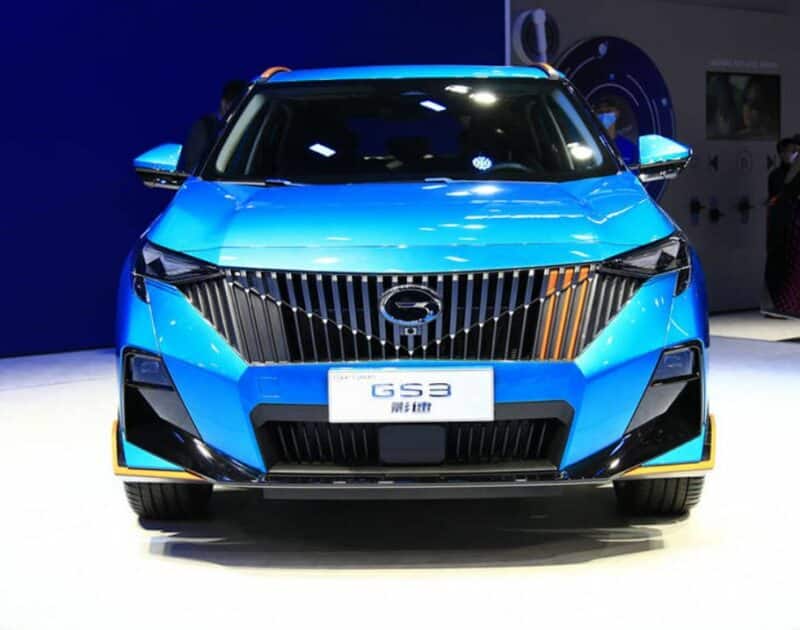 The front face adopts an upside-down triangular shape with the GAC logo. This part recesses from top to bottom. The triangle is flanked by two angled areas, which at the top morph into the headlights. There are two triangular shapes on each side of the bumper too, that match in shape with the upside-down triangle at the top.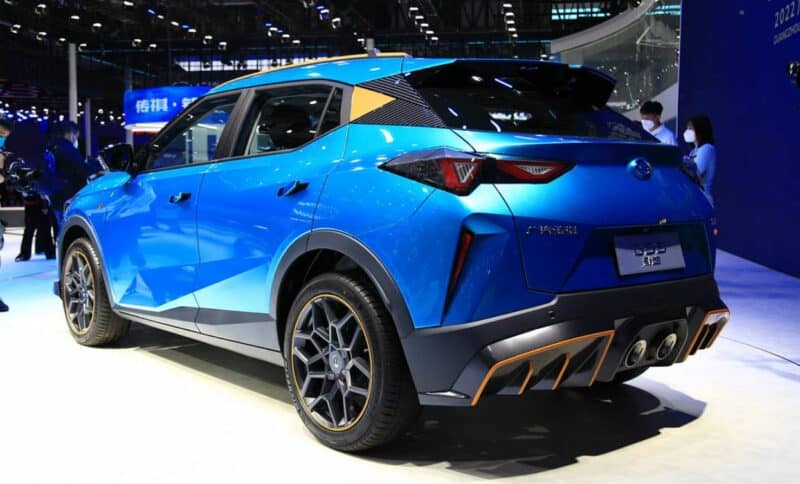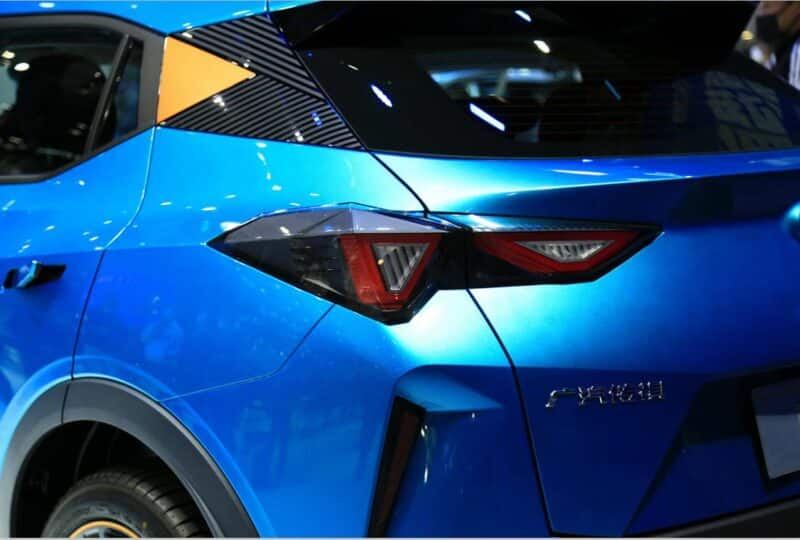 Sharp angles are all over the rear with lots of triangles in the lights, reflector units, bumper, and even the exhaust pipes, which further enhance the sporty and combative atmosphere of the car. The R has a wilder body kit, orange detailing, orange R badging, a diffuser, and two large round tailpipes in the middle.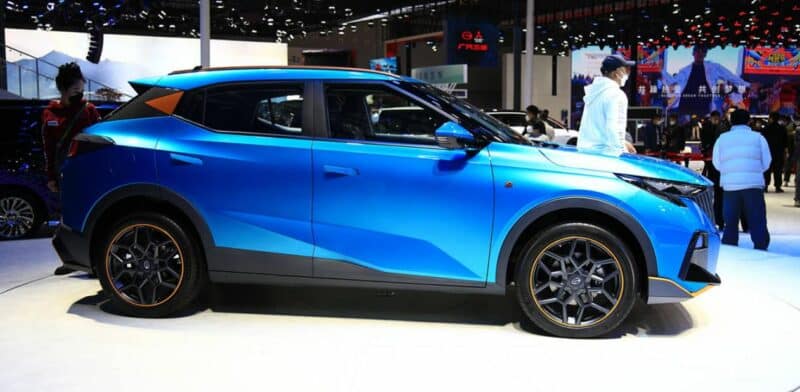 As a compact SUV, the size of the car is 4410(4446)/1850/1600mm with a 2650mm wheelbase, slightly larger than its predecessor. The wheelbase is 90mm longer than the current model.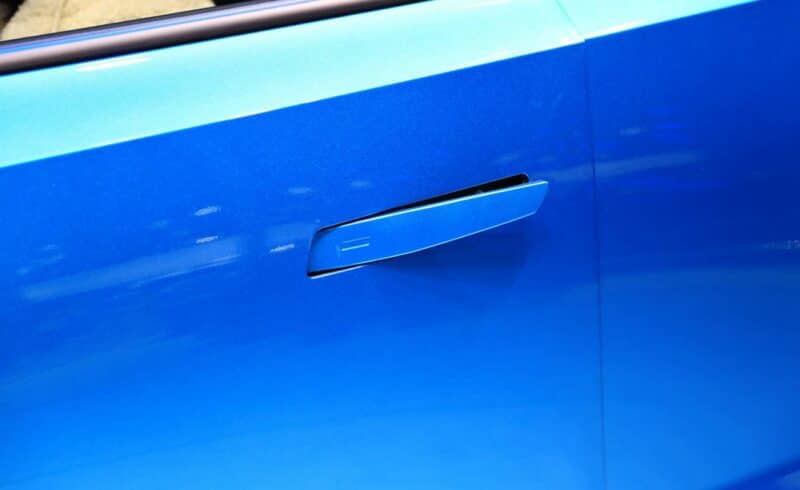 The car uses hidden door handles and runs on multi-spoked black wheels with an orange edge.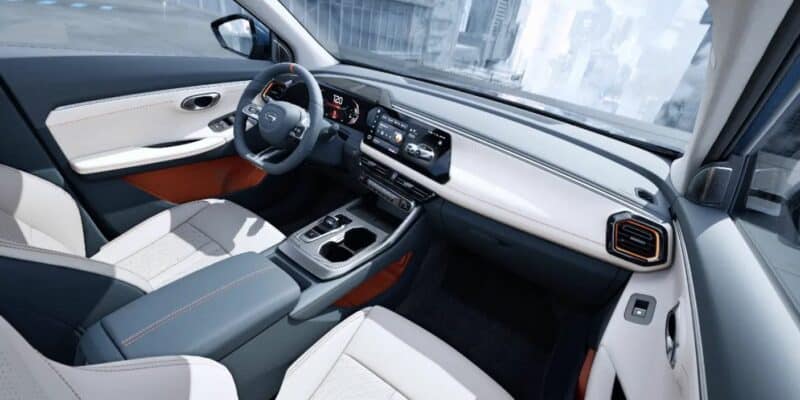 A large area of the interior is white and decorated with orange details.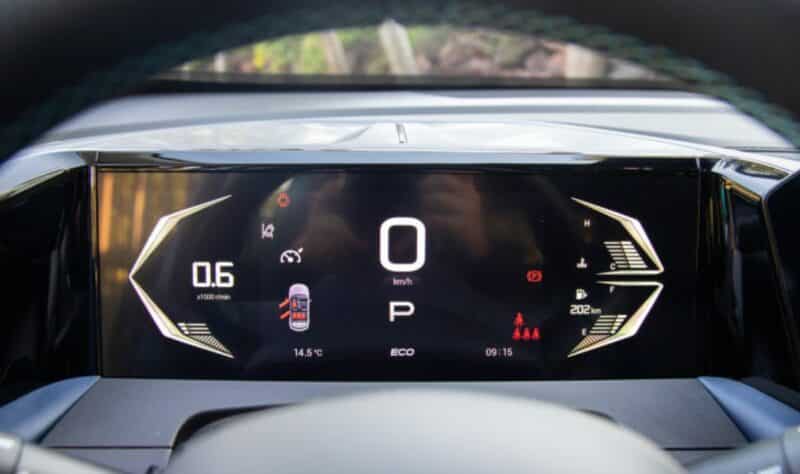 It has an LCD instrument panel that sits right behind the steering wheel. Next to the instrument panel is the central control screen. Under the screen is a pair of air vents with a hazard light button between them.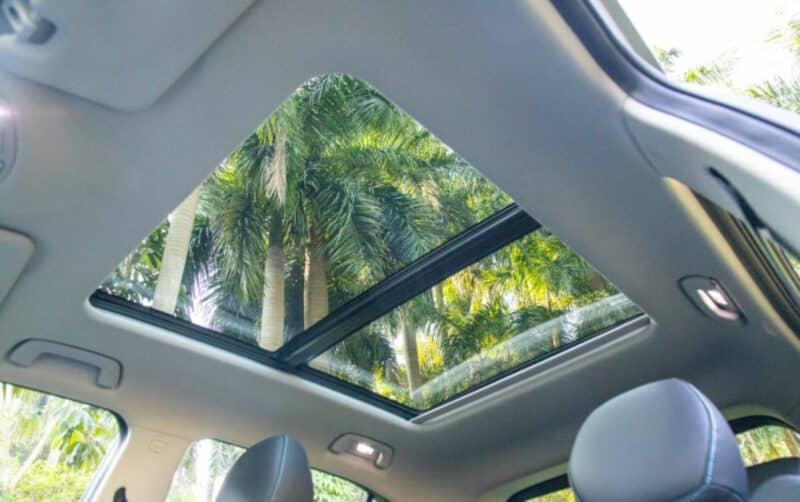 The car comes standard with a panoramic sunroof.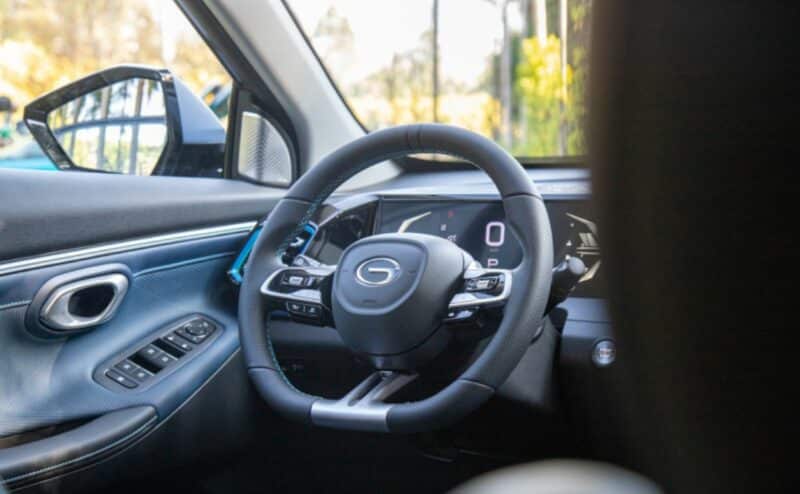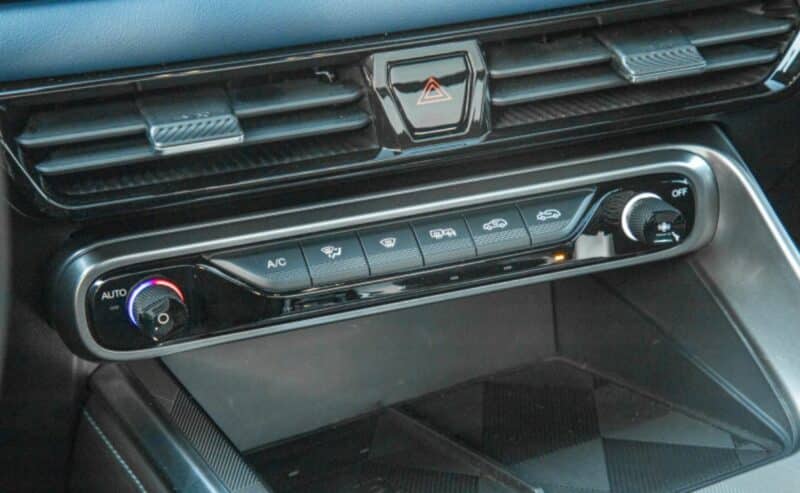 The center console has a wireless phone charging pad, a small monostable gear selector, and a pair of cup holders. The new GS3 adopts the steering wheel from the GAC Emkoo, which has three spokes and a D-shape. In terms of safety, the new Trumpchi GS3 is equipped with active safety assistance functions such as active braking, lane departure assistance, speed limit sign recognition, and object avoidance.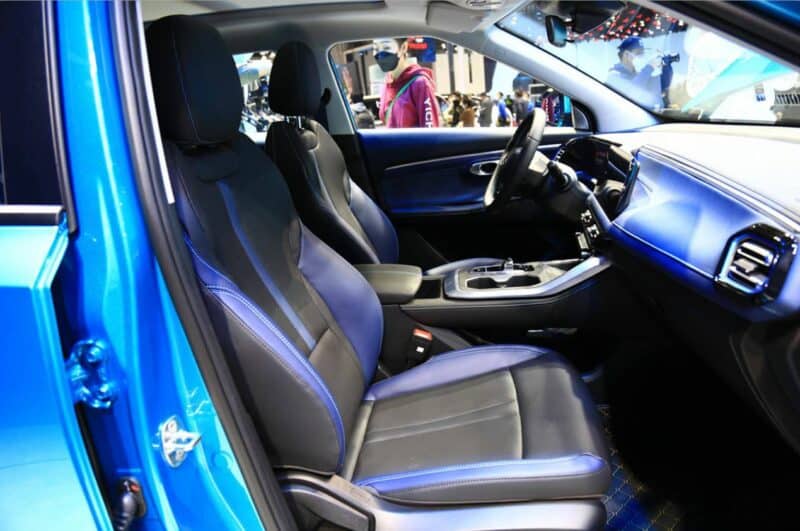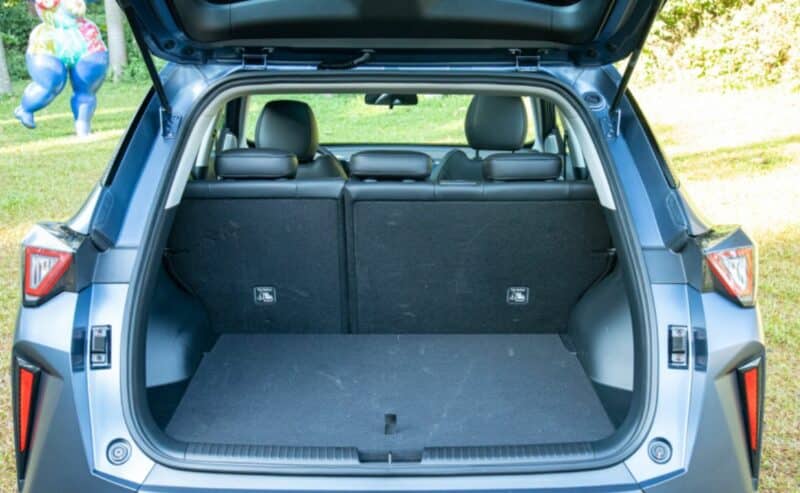 The trunk has a maximum volume of 341 L.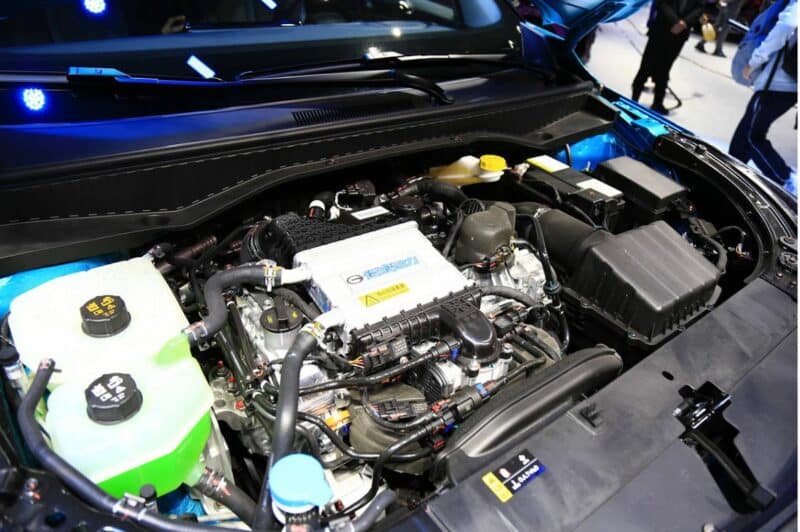 Power comes from a 1.5 turbocharged four-cylinder gasoline engine that outputs 130 kW and 270 Nm, good for a 190 km/h top speed, mated to a 7DCT. Its fuel consumption is as low as 6.18L/100km. The R version has a 0 – 100 km/h acceleration time of 7.5 seconds. Later on, Trumpchi will also launch a PHEV version.