On February 15, Nio opened its first swap station (PSS) in Denmark, bringing the cumulative number of PSS in Europe to twelve units. The swap station is located near the E20 highway connecting the capital of Copenhagen with the mainland. The precise address is Idagårdsvej 12, Slagesle.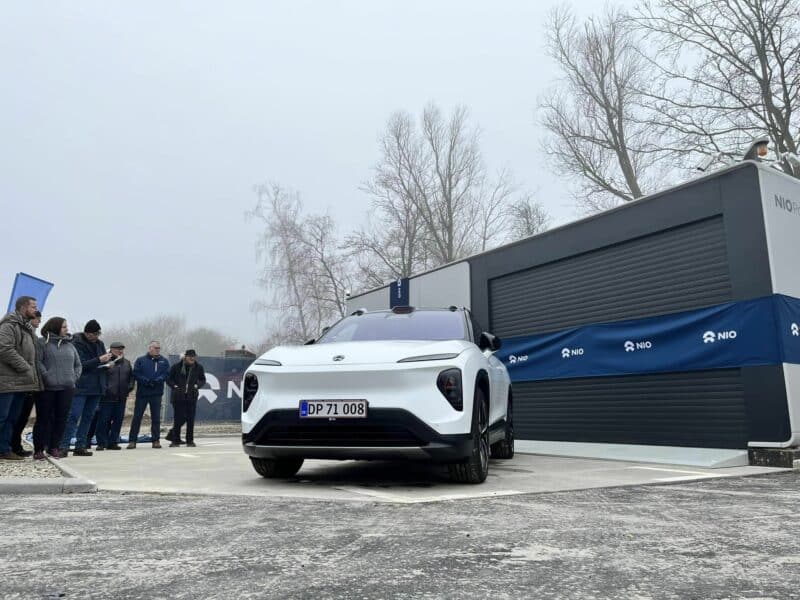 Nio entered Denmark in October 2022 along with three other EU countries – Germany, Netherlands, and Sweden. First, they offered cars only on a subscription basis. A month later, after customers' pushback, they offered the buyout option. Nio brought its standard EU lineup in Denmark – two sedans, ET7 & ET5, and SUV EL7, which is called ES7 in China but was renamed in Europe due to Nio's lost lawsuit with Audi.
The first deliveries in Denmark started in November with ET7. In February, EL7 SUV reached its first customer, and the last of three, ET5, will start to deliver in March. As for all NT2-based models, Nio offers 75 kWh or 100 kWh batteries, or you can buy the car without it and subscribe to the battery as a service (BaaS) which allows you to swap batteries at PSS. If you purchase the battery, you cannot use PSS and swap.
The price of EL7 with 100 kWh battery is about 120,000 EUR, ET7 100 kWh sedan costs 112,600 EUR, and the cheapest ET5 100 kWh mid-size sedan starts at 79,500 EUR. Without the 100 kWh battery, each car is 22,500 EUR cheaper.

Nio currently operates over 1300 swap stations in China with a plan to have over 1700 by the year's end. In Europe, Nio plans to have 120 PSS in 2023 and 4000 swap stations by 2025, including 1000 overseas.
Here is the complete list of current PSS in operation in Europe:
Netherlands

Apeldoorn
Tilburg
Den Hoorn
Utrecht

Norway
Germany
Sweden
Denmark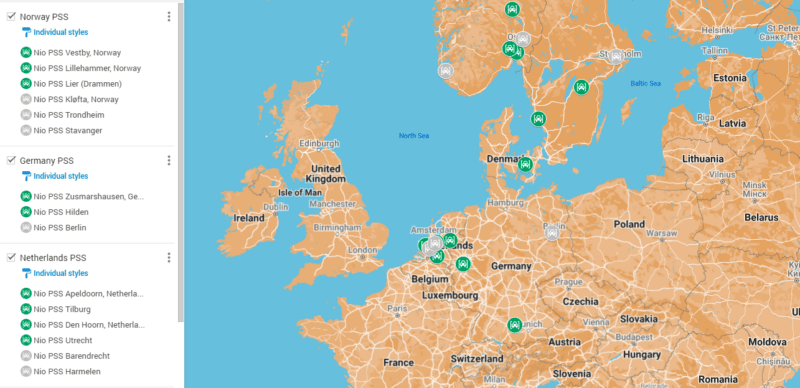 The map of the PSS with the exact location and photo can be found here.
All swap stations in Europe are Generation 2 models. In December 2022, Nio unveiled the new Generation 3 PSS during Nio Day. It can store 21 batteries, supports 800V charging, and perform battery swaps in about 2.5 minutes, making 408 swaps daily in theory (if the facility is opened 24 hours). The Gen2 took the battery swap for about 5 minutes. The Generation 3.0 PSS is equipped with two lidars which help the car to navigate itself for the swap. The newest PSS will go into operation in March 2023.
We will keep an eye on where the number 13 European PSS will appear. What are your guesses?