BYD is set to launch the 2023 version of its popular Han EV in mid-March. Some details about the car have been leaked, including four upgrades. According to BYD's dealers, the starting price for the 2023 Han EV will be around 225,000 RMB ( 32,600 USD ).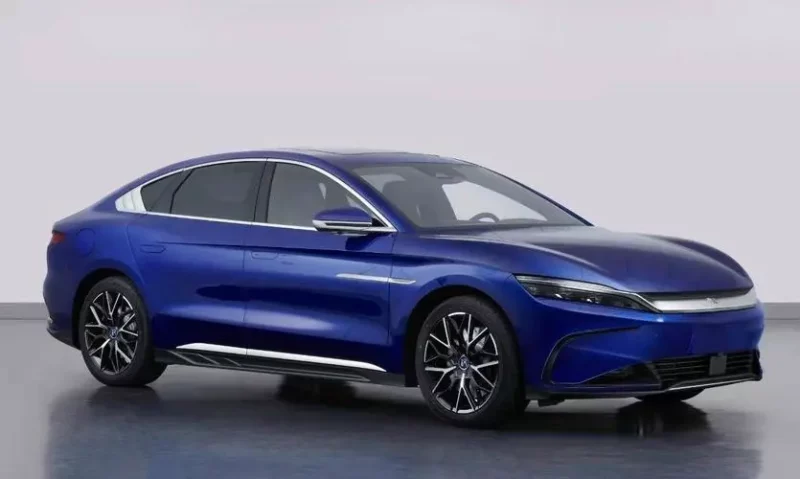 2023 BYD Han EV Four Upgrades
The first noticeable upgrade for the 2023 BYD Han EV is its appearance. The 2023 Han EV will get a new Glacier Blue color. Moreover, its versions with 506 and 605 km of the range will have the new Genesis Edition styling.
The second upgrade is for comfort. It has been enhanced with ambient lighting, heat pump air conditioning, upgraded Dynaudio, and steering wheel heating for the flagship model.
And the third upgrade is for chassis performance, with the entire series being equipped with aluminum alloy suspension as standard. The front-wheel drive model will also come with FSD variable damping suspension as standard.
Finally, the fourth upgrade is for intelligence, with a 5G in-car connection, Apple NFC car key, and new BSD blind spot monitoring functions for the Noble trim level with 605 and 705 km of range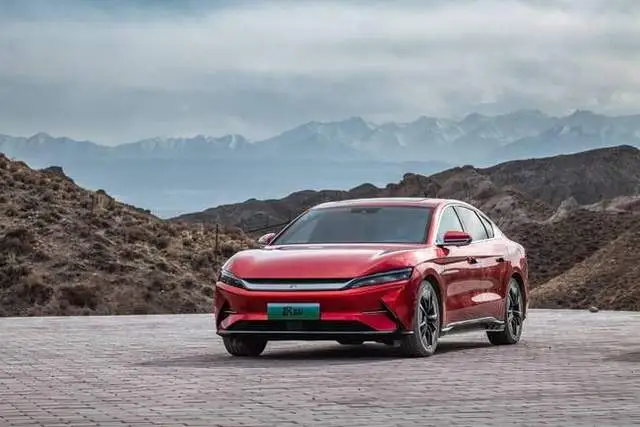 The 2023 Han EV Genesis powertrain options will remain unchanged, with both front-wheel drive and four-wheel drive versions available. The front-wheel drive version has a maximum power output of 180 kW, peak torque of 350 Nm, and a 100-kilometer acceleration time of 7.9 seconds. It will also provide three types of options, with ranges of 506 km, 605 km, and 715 km. The combined power output of the 4WD version is 380 kW, the torque is 700 Nm, and the acceleration time of 100 km is only 3.9 seconds. The range for the four-wheel drive version is 610 km.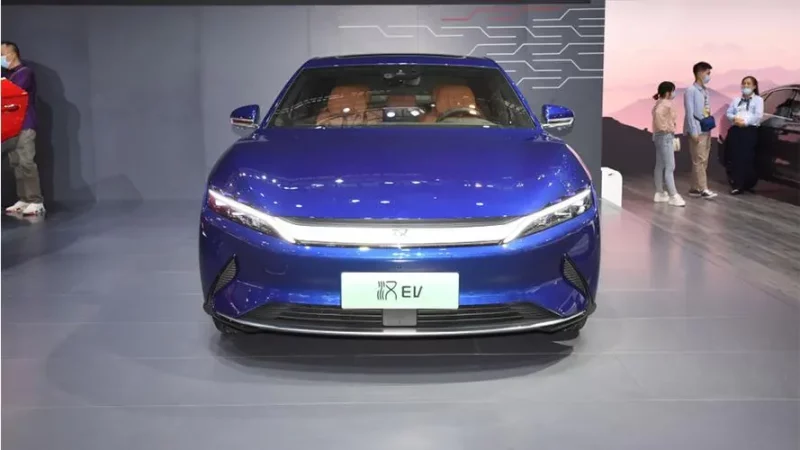 BYD Han EV Sales
In 2022, BYD sold 274,016 units of its Han sedan, an increase of 133% YoY. The EV version of the Han sold 144,665 units, with 1,245 of them being exported, while the PHEV version sold 129,351 units. In China's pure electric car market, where prices exceed 200,000 RMB ( 28,700 USD ), the Han EV was the best-selling vehicle, with 143,420 units sold. The Tesla Model 3 came in second, with 124,456 units sold, and the Zeekr 001 was in third place, with 71,941 units sold.
Source: iTHome