This is FAW Bestune's first large MPV – M9, also the largest model within Bestune's product series. It is expected to directly compete with the Trumpchi M8 when launched. The launch date has not been announced by the carmaker.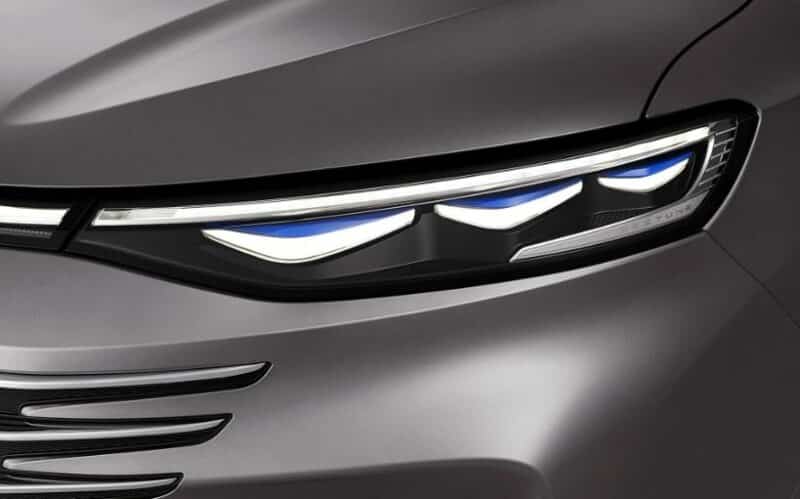 The front face is equipped with a large grille with the interior decorated with horizontal chrome-plated trim strips. The headlight group is sharp and slender that runs across the front face.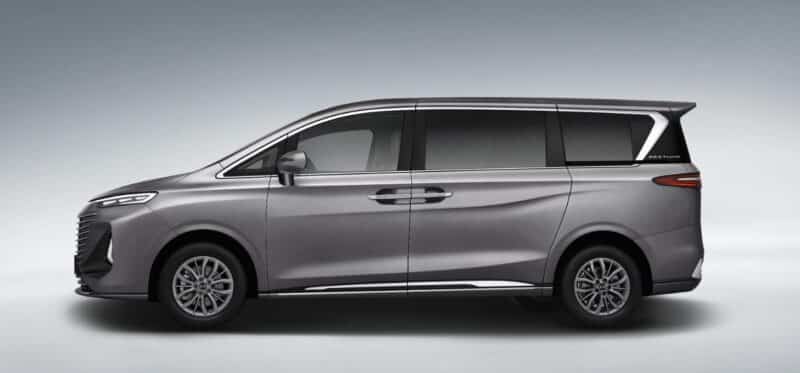 The A-pillar adopts a triangular design at the window. The D pillar is hidden to create a suspended roof effect. The size of the Bestune M9 is 5280/2005/1945mm, with a 3200mm wheelbase. Power comes from a 2.0L turbocharged engine with a maximum power of 180 kW, mated to an 8-speed AT gearbox.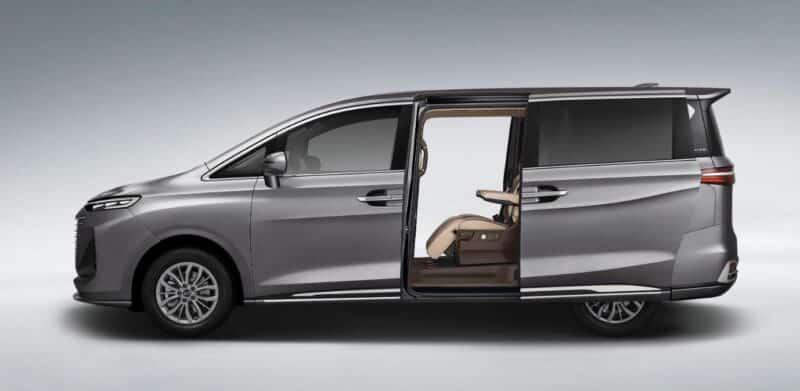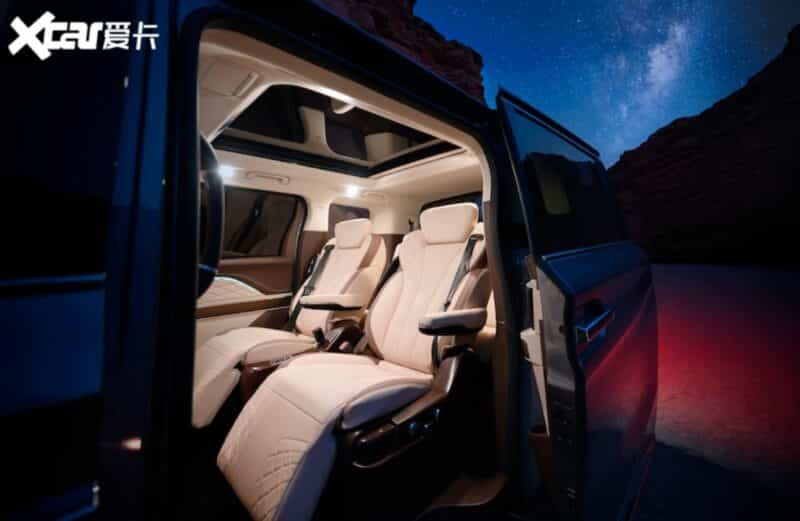 Passengers can enter and exit the car via sliding doors.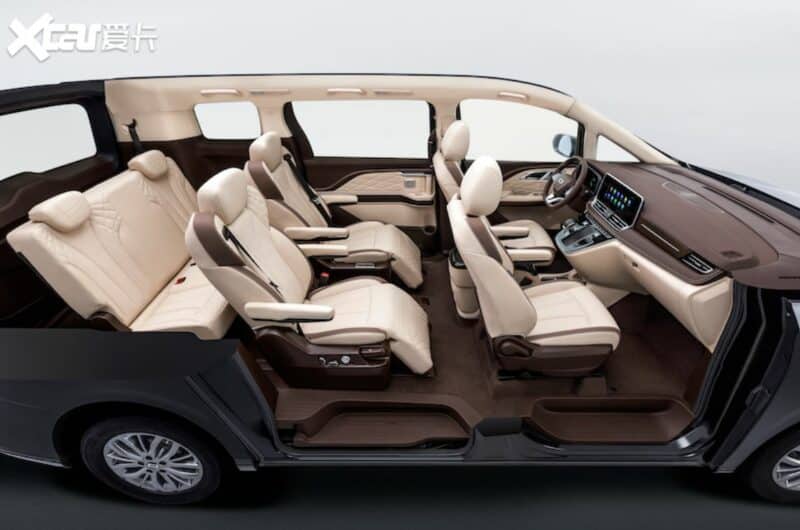 The Bestune M9 has seven seats with a 2+2+3 layout.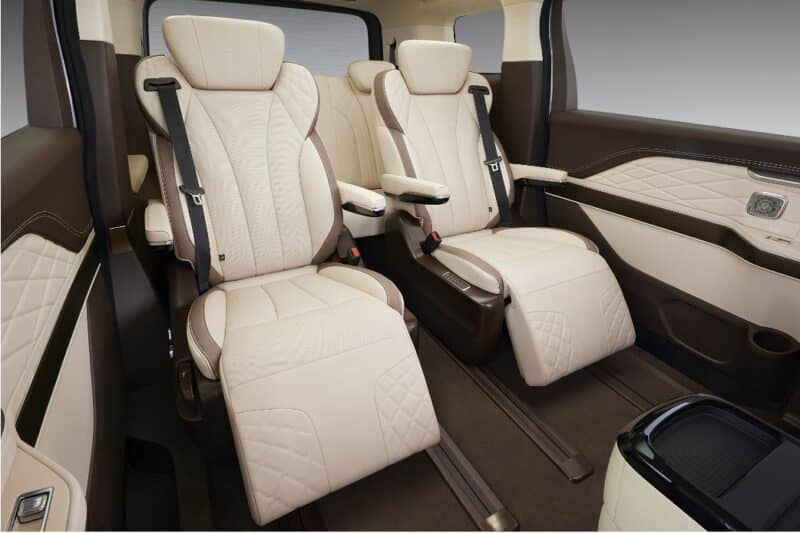 The Bestune M9 comes standard with three rows of leather-covered seats. The second-row seats have four-way lumbar support, electrically adjustable leg rest and backrest, ventilation, heating, and massage. The three-row seats can be folded down to achieve greater trunk space.
The rear is equipped with a large spoiler and high-mounted brake lights. The blackened rear windshield is integrated with the side windows. The though-type taillight group is further embellished with chrome trim.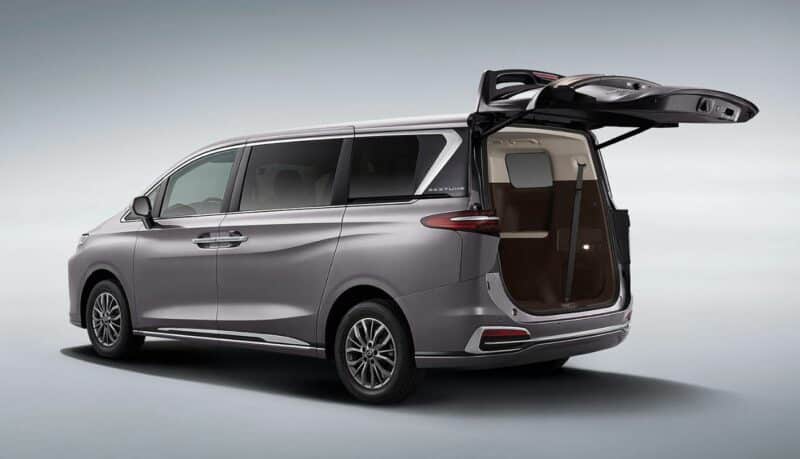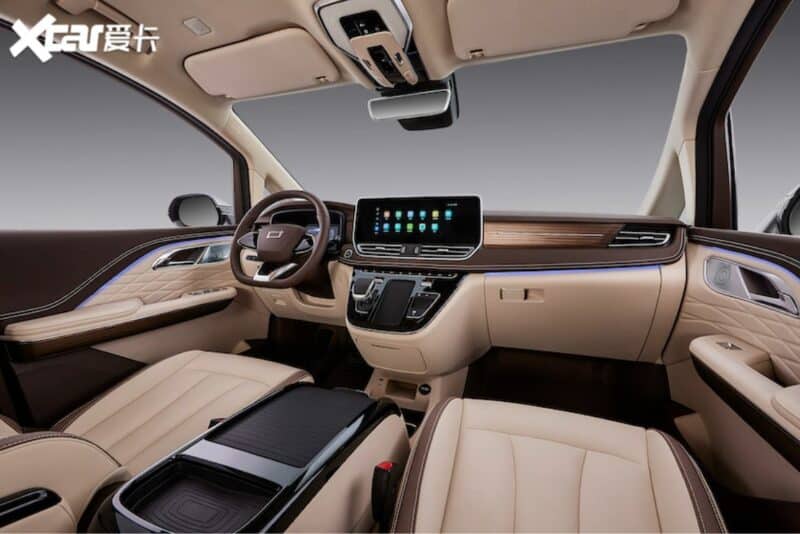 The interior color scheme is mainly beige and brown. The wood texture dashboard further enhances the luxuriousness of the car. The 7-inch LCD instrument panel and a 12.3-inch central control screen. Below the central control screen are physical buttons for various control functions. There is a large storage space on the center console.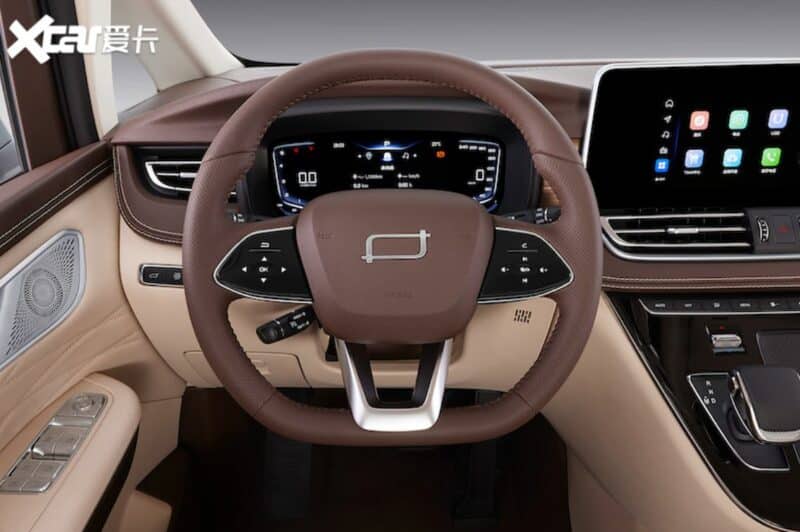 The three-spoke flat-bottom steering wheel.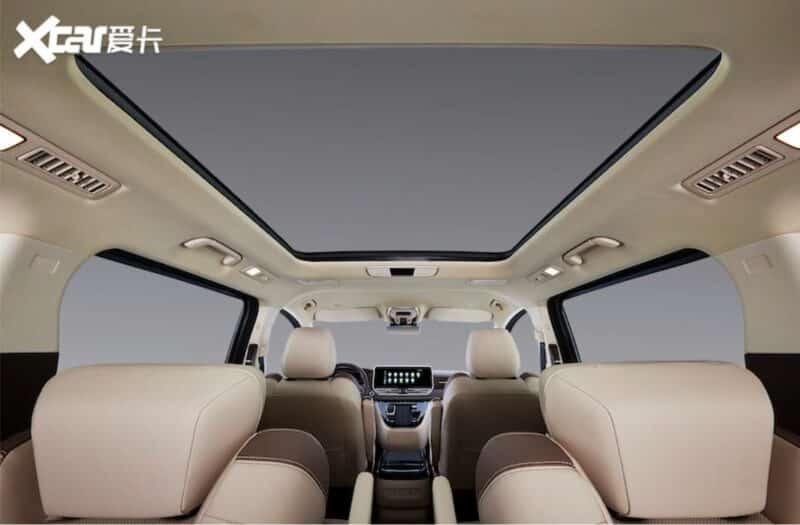 The panoramic sunroof has a size of 1267/1051mm with a lighting area of about 0.95 square meters.