Chery has launched a new variant of its Arrizo 5 GT model. The new variant, which has a lower price than the existing version, comes in 4 trims with a price range of 79,900 – 109,900 yuan ($11,590 – $15,950).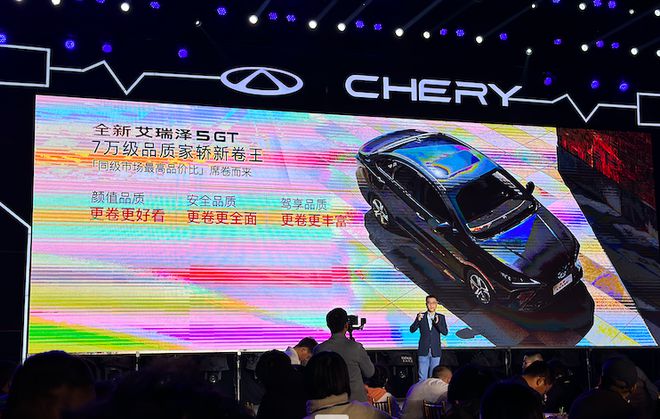 The original Arrizo 5 GT was launched in China in September 2022 and is based on the Arrizo 5. It is a sporty variant of the Arrizo 5 powered by a 1.6T turbocharged engine. It has a price range of 9,900-108,900 yuan ($14,500 – $15,800). In contrast, this new version which was meant to be more affordable comes with 1.5T and 1.6T engines.
Exterior
In terms of appearance, the new car still doesn't deviate from the existing version. The vehicle adopts a large X-shaped front grille, new LED headlights, and dynamic turn signals. The GT logo is also emblazoned on the front and rear of the car. The new car's length, width, and height are still 4710/1829/1490mm, with a 2670 mm wheelbase.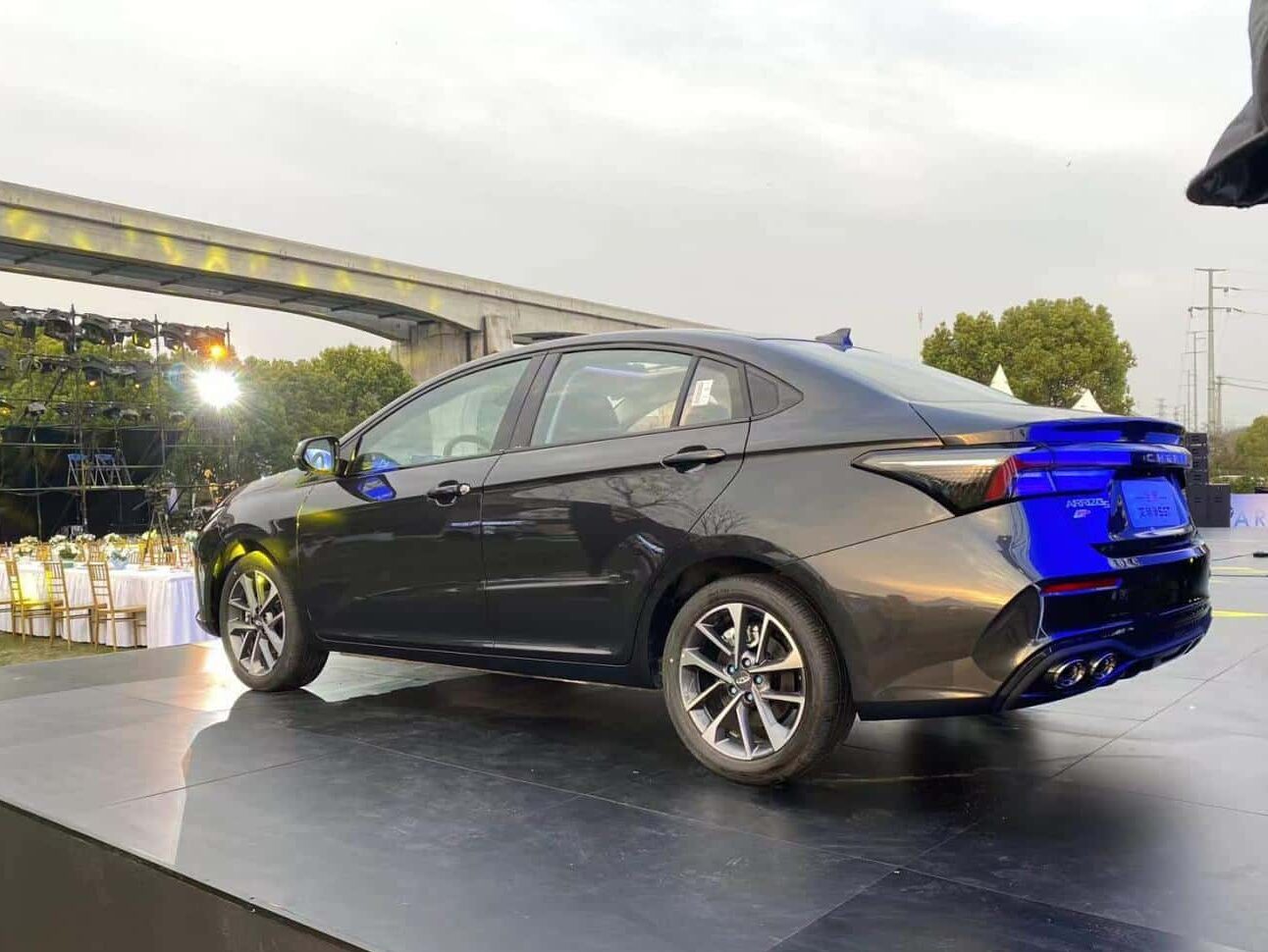 At the rear, the Arrizo 5 GT adopts polygonal smoked black tail lights. A bright black decorative strip connects the light groups on both sides. In addition, the new car is also equipped with two exhaust pipes on both sides.
Cabin
Inside, the orange trimmings on the seats, center console, air conditioning outlets, and steering wheel are a highlight. The vehicle also has a comfortable seat that supports front seat heating and a four-way adjustable steering wheel.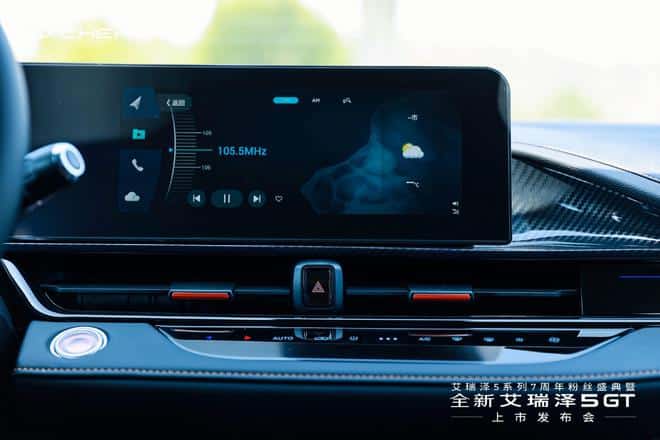 The infotainment system is a 20.5-inch dual-screen with a full LCD instrument panel and a central control screen. Other car features include the electronic gear handle, speech recognition, and wireless phone charging.
Power/Performance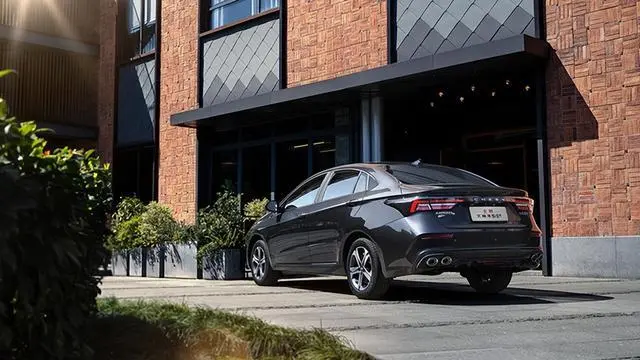 The most significant change for Chery's new vehicle is the motor. The new Arrizo 5 GT is powered by a 1.5T engine capable of belting out 115 kW and 230 Nm of torque. This is paired with a CVT gearbox. There is also a 1.6T engine available on only the top trim. Paired with a 7-speed dual-clutch gearbox, this model produces 145 kW and 290 Nm of torque.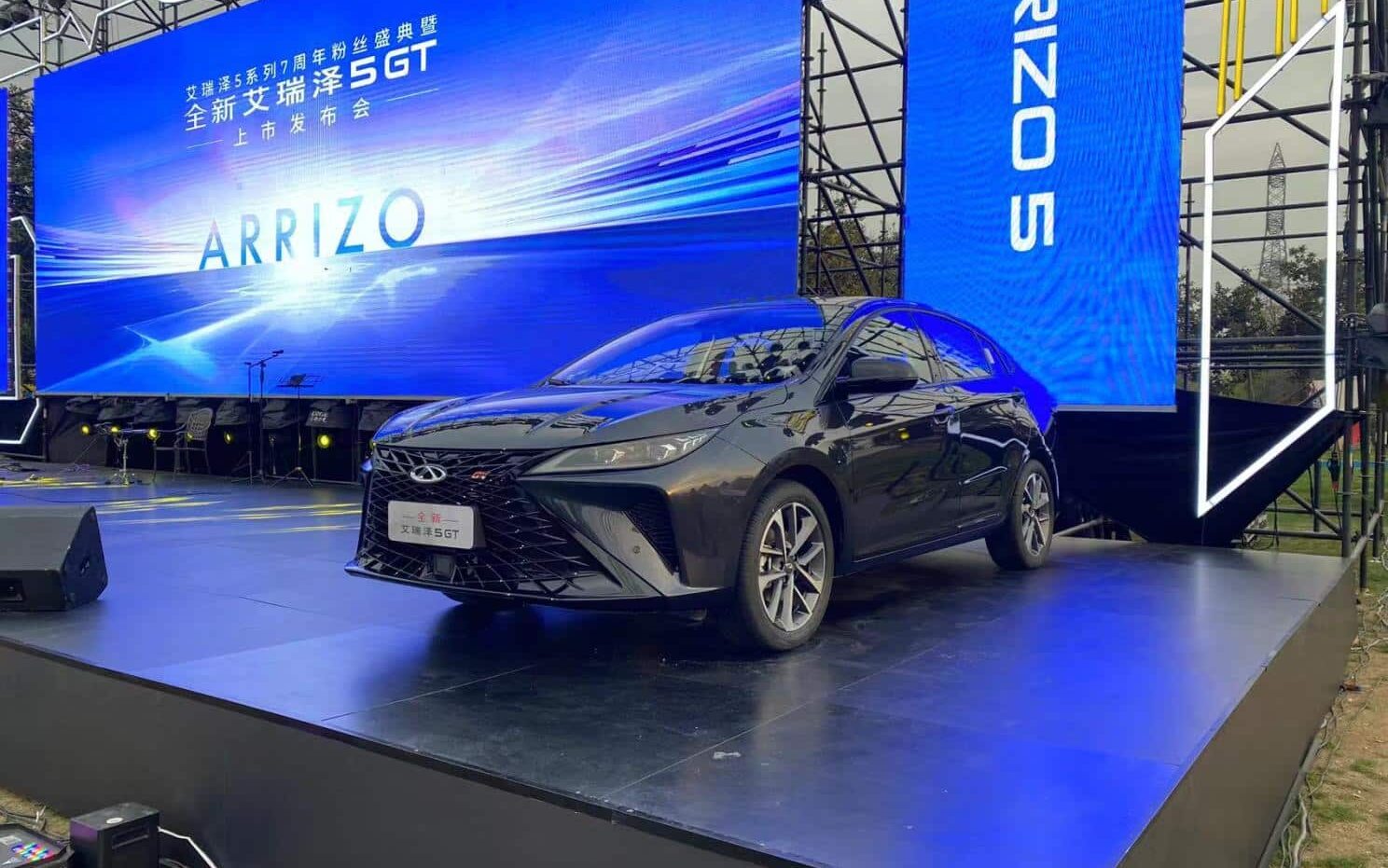 The Chery Arrizo 5 GT has an L2+ class driving assistant system, including ACC full-speed adaptive cruise, LKA lane maintenance system, SLA speed limit identification monitoring, and active alert functions. The vehicle also has several safety features, including an AEB emergency braking system, BSD all-weather high-precision blind spot monitoring, LCA vehicle lane change safety alert, and RCTA rear cross-warning. The Chery Arrizo 5 GT has a five-star rating on C-NCAP.
Additionally, the car has a 360-degree image and radar system that displays images with a resolution of 1280*800.
The Chery Arrizo 5 Series sold 81,158 vehicles in 2022, with 45,450 sold in China and 35,708 exported. In 2021, the Chery Arrizo 5 series sold 105,189 cars. Sales in 2022 decreased by 22% from 2021, mainly due to the increasing popularity of EVs in China.
This variant was launched for a younger market, so its affordability will be the biggest selling point.