On April 27, Smart #3 arrived at the dealer in China, and local media Autohome was there to take pictures of the new EV. #3 is an electric coupe SUV, and the second car from Smart after #1, launched in June last year.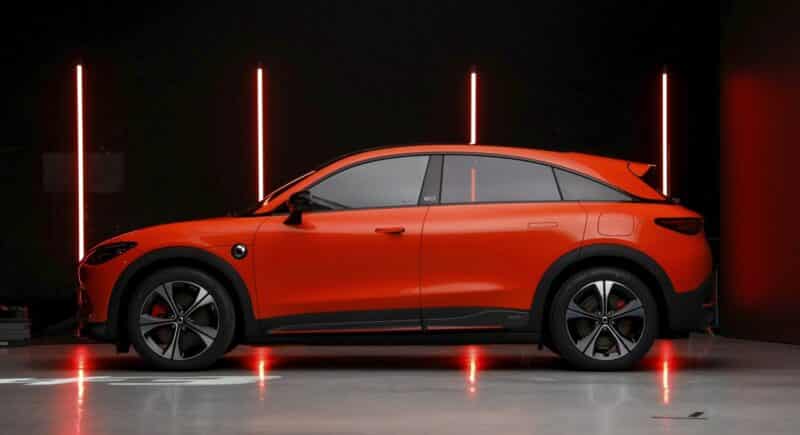 The #3 is bigger than #1 and will come in two trims – the base and Brabus performance models. The car that arrived at the dealer was the base model. It has a single rear motor with 200 kW and exactly the same powertrain as the #1. The car will launch in June in China.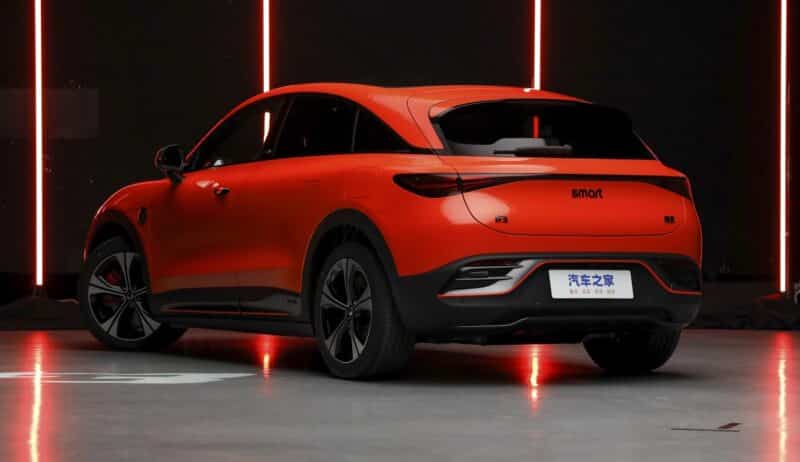 The Brabus is a performance version offering 4WD with dual motors. It adds another 115 kW motor to the base version, so the maximum output is 315 kW and peak torque 543 Nm. The drag coefficient is 0.27Cd, and the car accelerates 0-100 km/h in 3.6 seconds. It will launch in Q4 2023 in China, and the European launch is set for Q1 2024.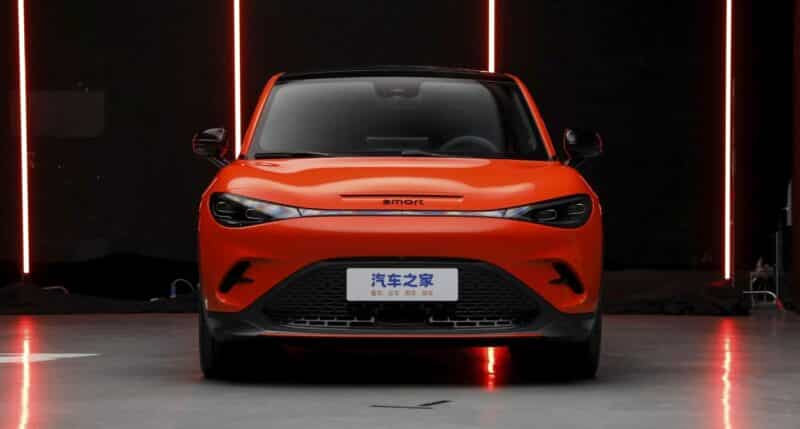 The EV will have a 500 km and 540 km CLTC range. CALB and Sunwoda will supply the battery, a ternary NMC. While the capacity wasn't revealed yet, we can take a hint from #1, which has a 66 kWh pack.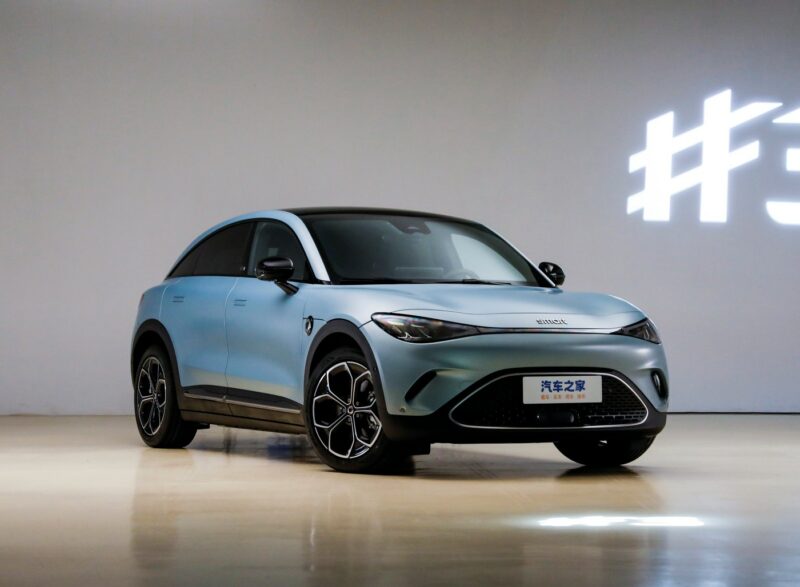 Smart #3 isn't a small vehicle; it measures 4400/1844/1556 mm (length, height, width) with a wheelbase of 2785 mm. In contrast, it is 130 mm longer, 22 mm wider, and 80 mm lower than the Smart #1. It seems no more small Smarts are coming.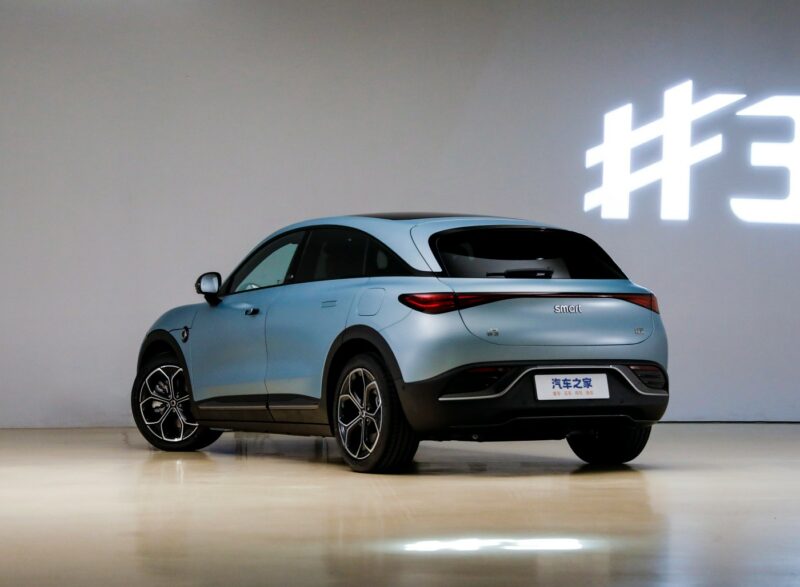 The #3 is based on Geely's SEA platform, one of the top EV-dedicated platforms on the market. It also underpins Lotus Eletre, Volvo EX90, Zeekr 001, Radar RD6, Jidu Robo-1, and Smart #1.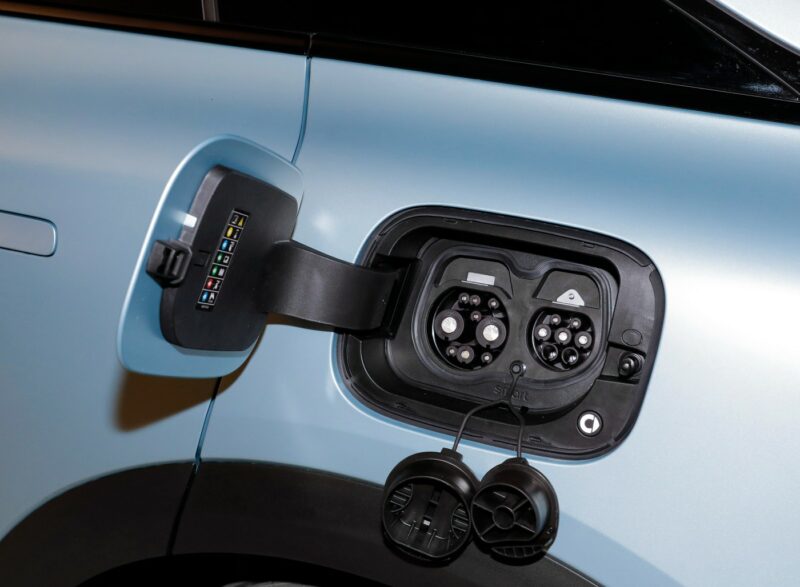 Inside the EV are an instrument panel and a 12.8″ infotainment screen, HUD, 13 speakers from Beats Audio, and ADAS with inputs from 23 sensors all over the car. Lidar is not among them.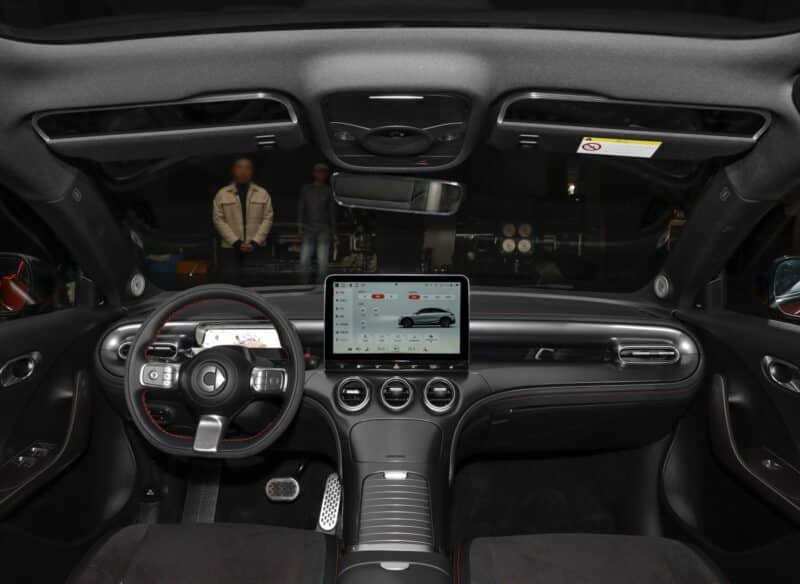 Smart is a joint venture between Mercedes-Benz and Geely, established in 2019. #3 exterior and interior are results of the Mercedes global design teamwork, while Geely is responsible for manufacturing a tech inside.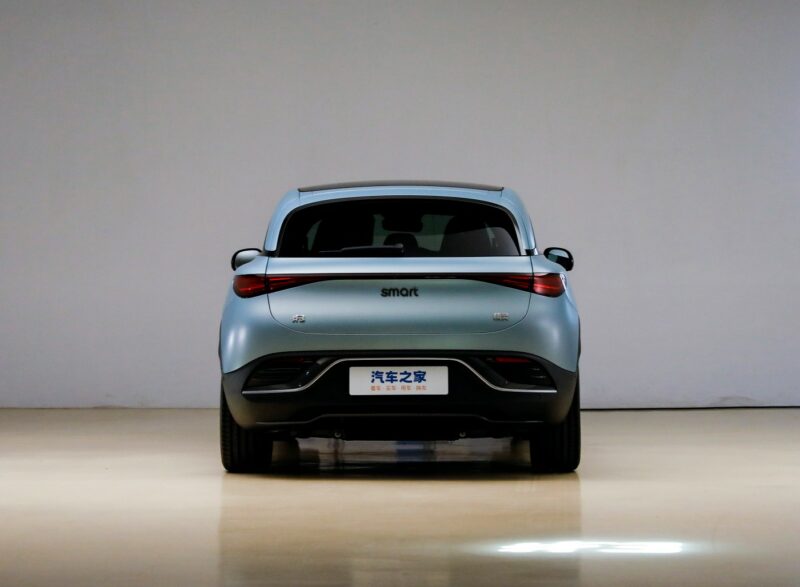 The car was unveiled at 2023 Auto Shanghai last week, and CarNewsChina learned that the price is expected to be about 210,000 yuan (30,300 USD).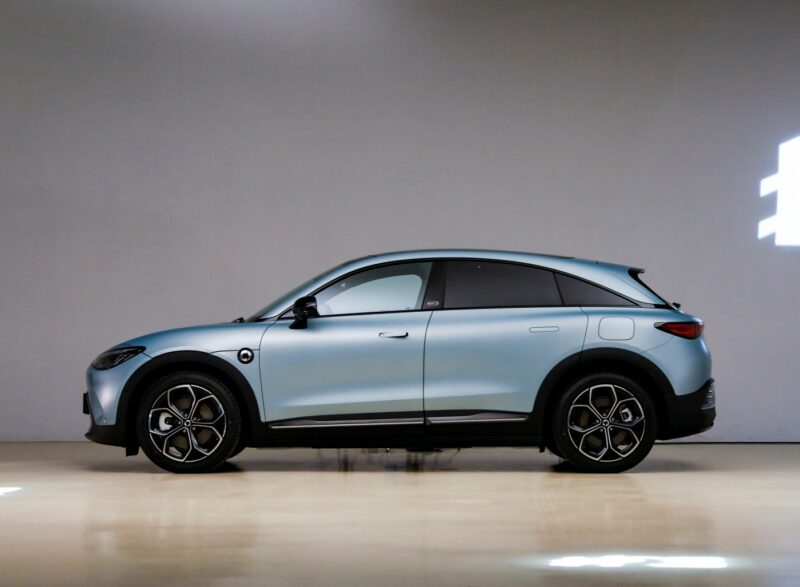 Editor's comment
Mercedes left its joint venture with BYD – Denza – in 2021 and kept only a 10% stake. However, they kept the Smart joint venture with Geely and actively participated in car development. For Mercedes, this is good as Geely is a strong player in the EV business; their SEA platform is one of the finest, so they can learn a thing or two.
However, the JV is also advantageous for Geely as it helps them access the European market, where establishing brand awareness takes time and a lot of effort. Nio, Xpeng, and BYD could tell. Geely's strategy to expand to Europe with 'China-made Western brands such as Lotus, Volvo's Polestar, and now Smart, as well as SAIC's similar approach with MG brand, seems to pay off.
Worth noting that Geely owns about 10% of Mercedes-Benz, and they also plan to expand with their native brands to Europe – Zeekr will launch later this year, and Lynk&Co already sells PHEVs in some EU countries.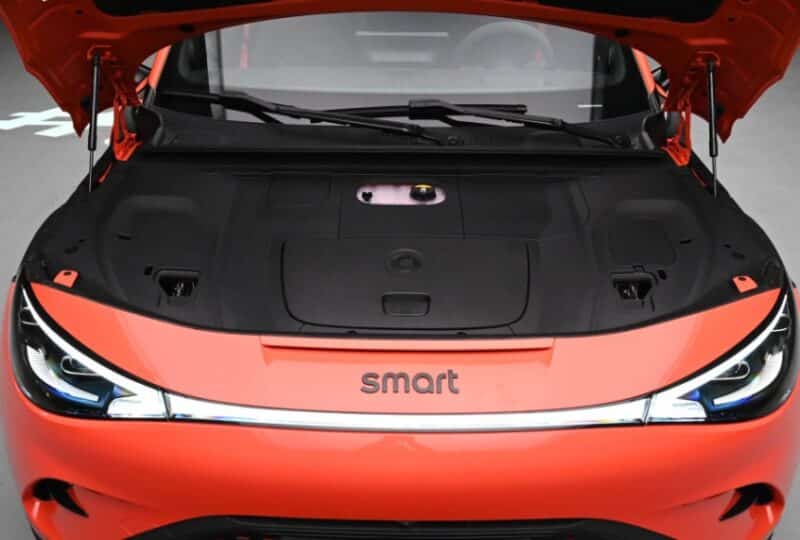 Image credit: Autohome