This is the Jidu Robo 1 Lunar Edition, a new electric car for the China limited to 1000 units. It is a new car from a new brand. So why is is a limited edition? Because launching new cars with a special edition first and followed by the standard edition is a new trend on the Chinese car market. Avatr did the same thing: first a special edition, then the base car.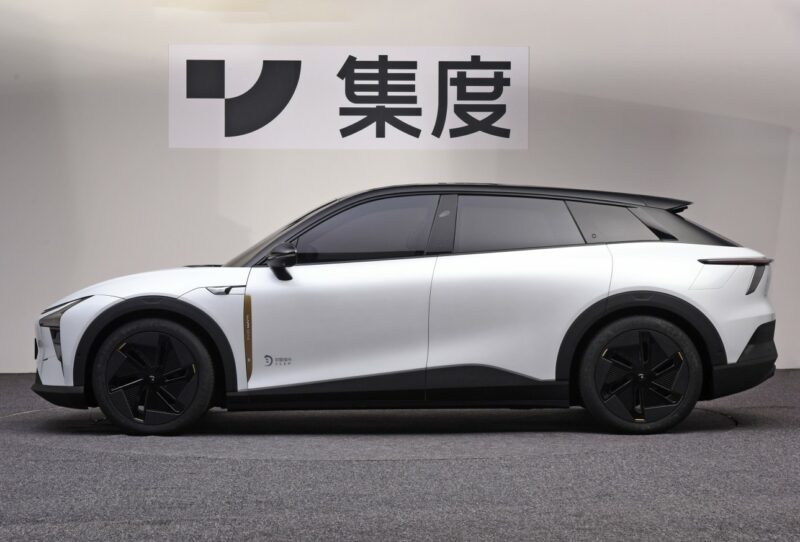 Jidu is a new Chinese automotive brand. It is a joint venture between Chinese tech giant Baidu and carmaker Geely Holding Group. The cars will be manufactured in Ningbo, Zhejiang province, where Geely has several plants. The Robo 1 is Jidu's first car. It is a great looking machine, edgy with sharp lines and sporty with big black wheels. The roof and pillars are all black too.
Size: 4853/1990/1611, and wheelbase is 3000mm. Interestingly, Jidu has also announced the trunk space, which is usual not a thing Chinese car makers care a lot about. Well, here it is: 555 liter, which is quite good, and 1528 liter with the bench down.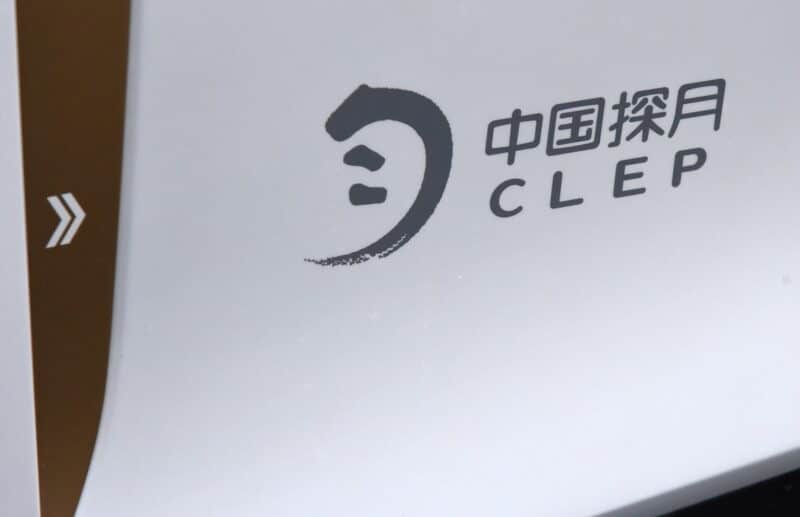 The Lunar Edition is a co-branding project with the Chinese Lunar Exploration Program (CLEP). This program includes all unmanned and upcoming manned missions to be moon. The program is overseen by the China National Space Administration (CNSA). It has cool CLEP stickers on the doors and …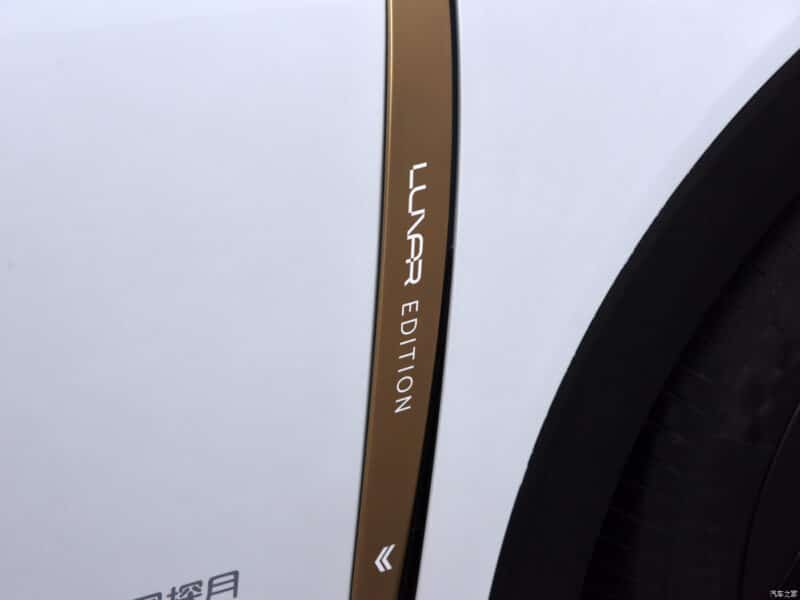 … Lunar Edition << stickers on a moon-colored piece of trim on the doors. I have done extensive research into China's adventures in space for my other jobs, and I am thus very happy with an object that combines, in a way, automotive and space.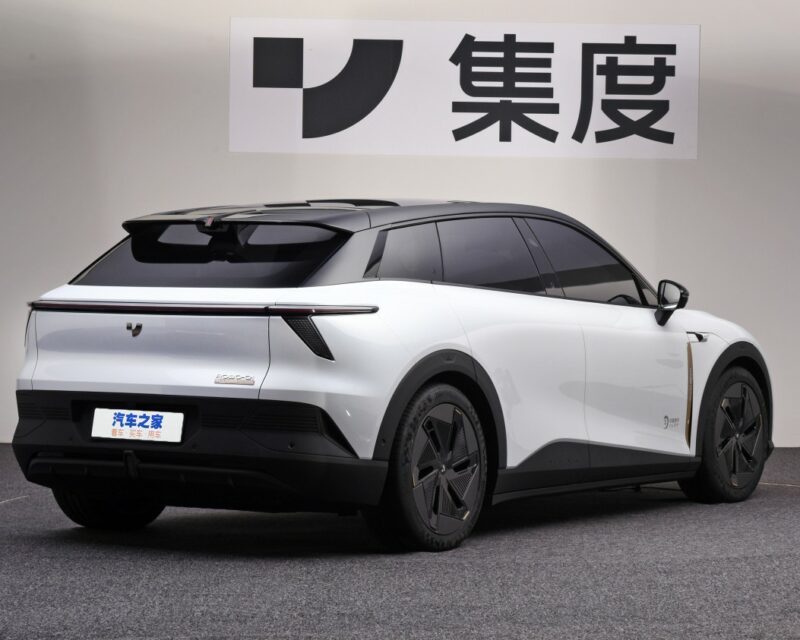 The Robo 01 is equipped with a CATL 100kWh battery with a range of up to 600 kilometer. It has a dual motor power train with an output of 544 hp (400 kW). The 0-100km/h acceleration time is a speedy 3.9 seconds.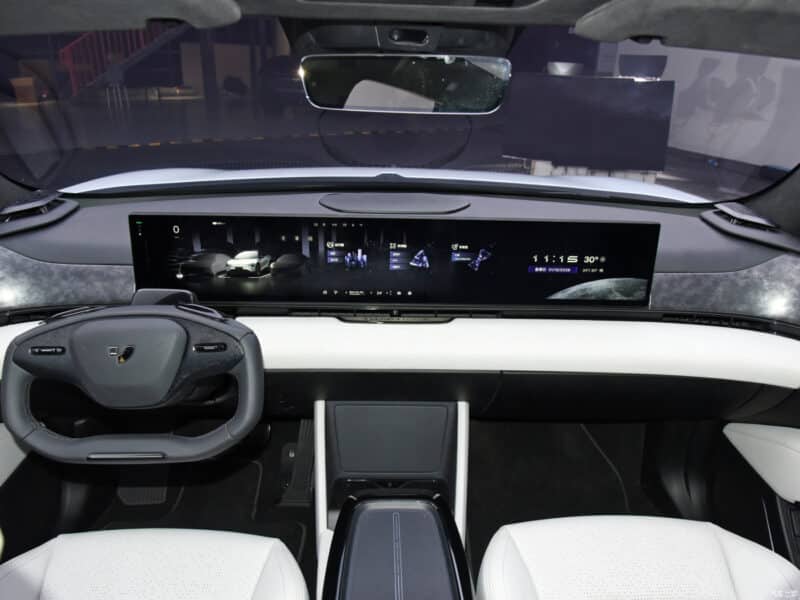 To Robo 01 will be equipped with a Qualcomm 8295 intelligent cabin chip and NVIDIA Orin X intelligent driving chip, and the AI ​​computing power of the whole vehicle will reach 538 TOPS. For autonomous driving, the car will be equipped with 31 external sensors and two Lidar systems.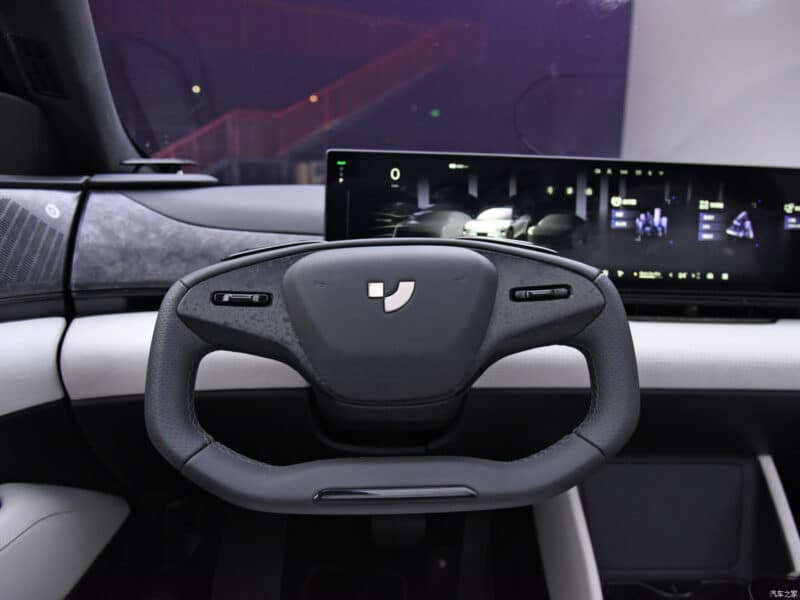 The interior is spectacular with a yoke-like steering wheel and a 35.6 inch 3D single-piece screen. But oddly, the screen doesn't extend to the left side of the cabin. It only extends to the left-center of the yoke. So a driver looks straight at the edge of the screen. I don't think that'll drive nicely. You can have a screen in front of you, or one to the right, like in a Tesla Model 3, but not a screen that begins in the center of your line of sight.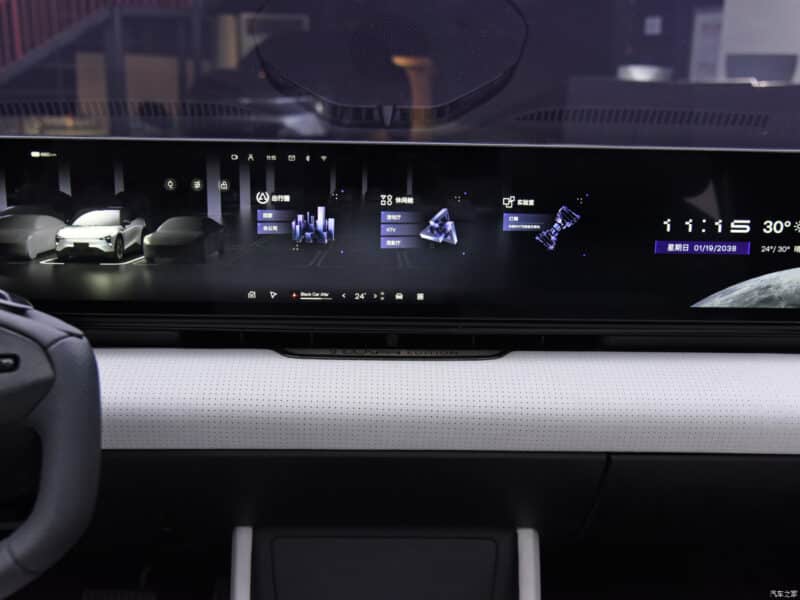 The graphics are cool, and thanks to all the camera's it can project a 360 degree surround view of the vehicle.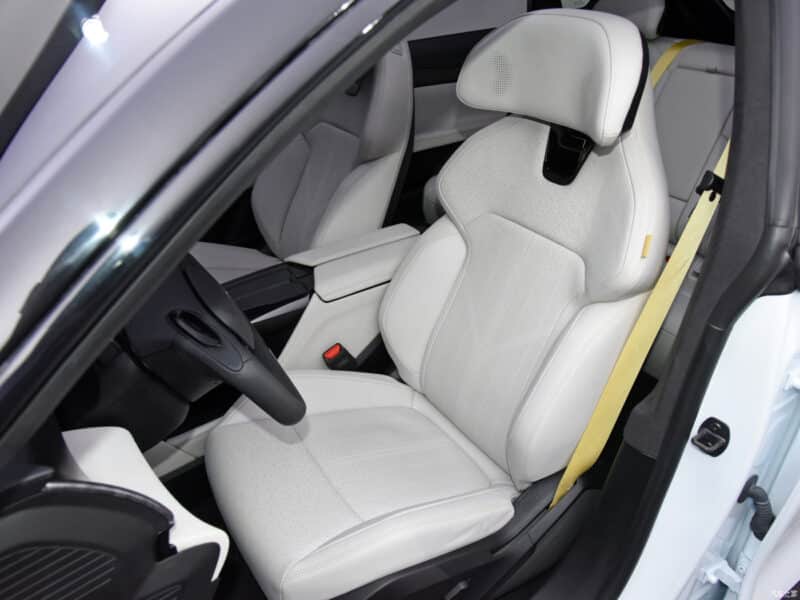 The Robo-01 Lunar Edition comes with comfortable white seats and yellow seat belts. The doors are frame-less.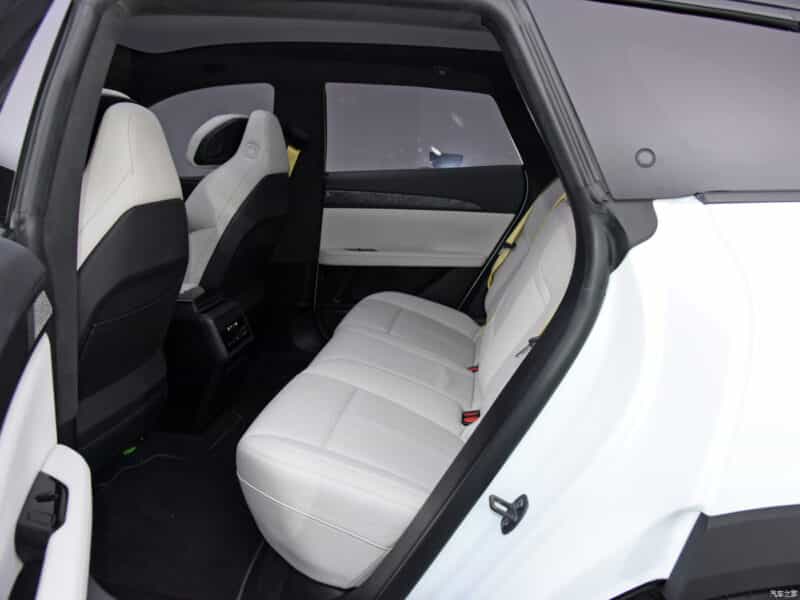 Loads of space in the back, a flat floor, and a large panoramic roof.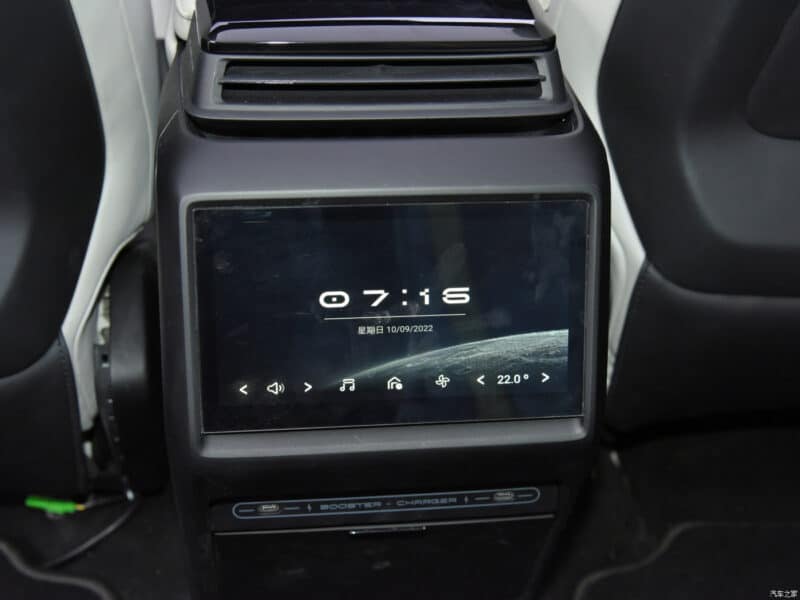 The passengers have their own mini infotainment system, located between the seats. Nice, but it gives me a very big 1980's vibe. This is exactly the position where televisions were fitted in stretched Cadillac limousines and the like. Most modern cars got their rear-cabin entertainment systems fitted on the the back of the front seats.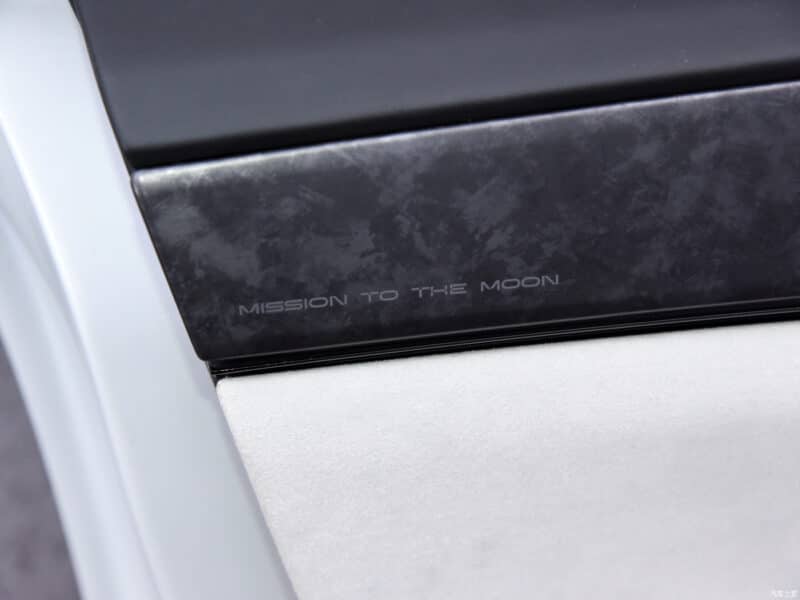 Statement on the door trim.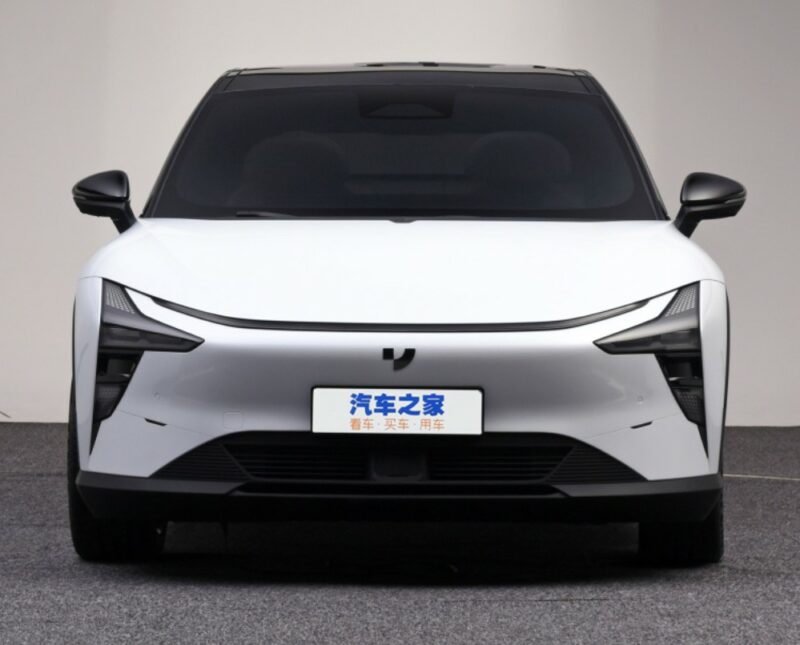 The Jido Robo 01 Lunar Edition costs 399.800 yuan (55.120 USD). That's a bargain for so much power. The Lunar Edition is limited to 1000 units. The standard versions will launch in late Q4, and will be priced a bit lower. And that is not all. On the upcoming Guangzhou Auto Show next month Jidu will unveil a semi-concept car previewing their second car.
Jidu's first brand experience center will be opened in Shanghai this year. In 2023, it plans to enter 46 cities in China, and open 100 stores.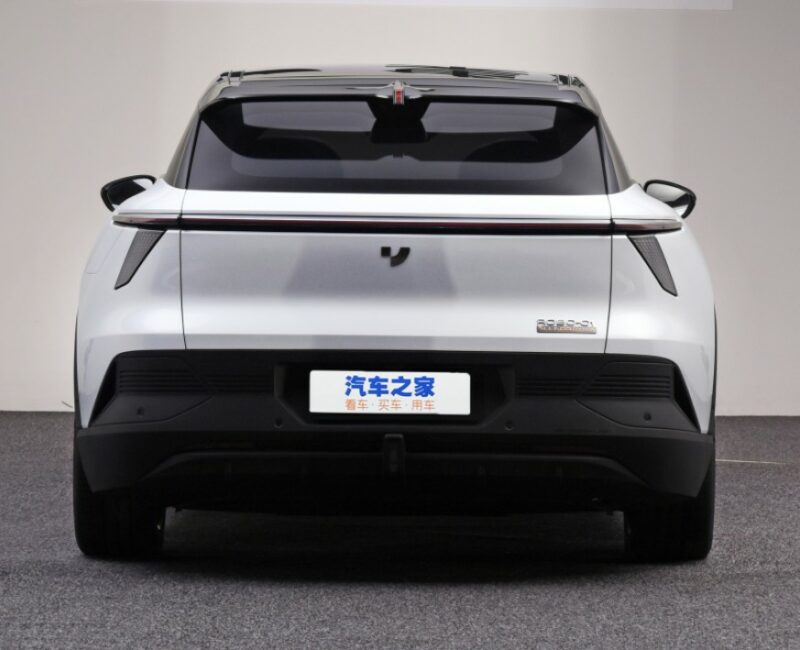 All in all a very interesting car with lots of power and autonomous driving capabilities for a good price. But the screen situation in the front and in the back is a bit of a letdown.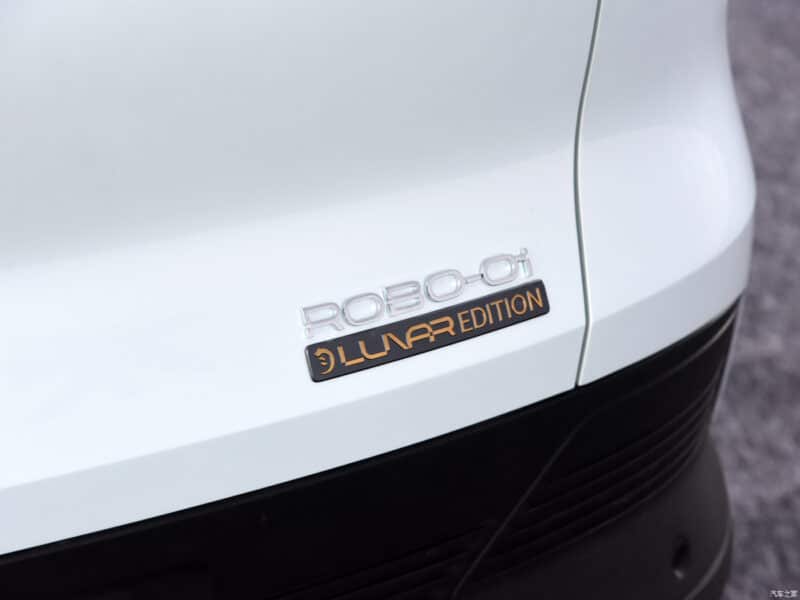 Images via Autohome.