Today the Lotus Eletre was launched in China with up to 918 horses, 600 km of range, and a starting price of 828,000 RMB (115,900 USD). It is available in two trim levels: S+ and R+. Deliveries to start in March 2023. The Eletre isn't just a car. It is a huge step for Lotus, but in what direction? Let's sort it out together.
What Do We Know About Lotus Eletre?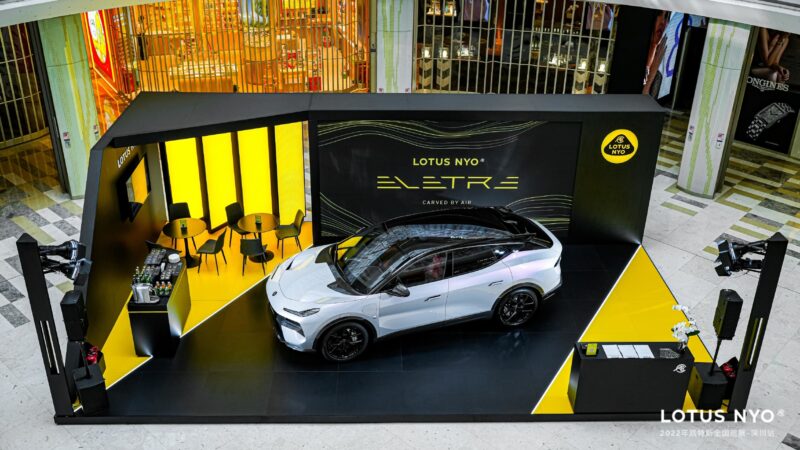 The Lotus Eletre is a full-size electric SUV that stands on the EPA (Electric Premium Architecture) that is based on Geely's SEA (Sustainable Experience Architecture). In terms of size, the Eletre is close to the Lamborghini Urus. Its dimensions are 5103/2019/1630 mm with a wheelbase of 3019 mm. It comes standard with two powertrains. The first one got two electric motors with a combined power of 612 hp and 710 Nm, good for zero-to-hundred acceleration in 4.5 seconds. As for the more powerful Eletre, its power output reaches 918 horses and 985 Nm. This version can speed up to 100 km/h in 2.95 seconds.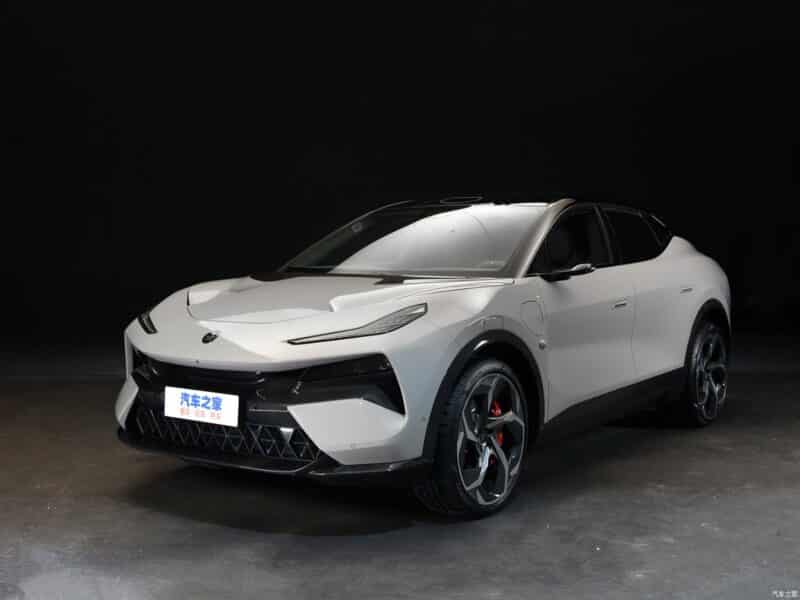 The Lotus Eletre has a battery with a capacity of 100 kWh. With it on board, the Lotus EV got 517-600 km WLTP range. Another exciting feature of the Eletre is 800V charging technology. It allows this SUV to gain 120 km of range in 5 minutes. As for the full charge, it gets only 18 minutes.
The Lotus Eletre Quirky Features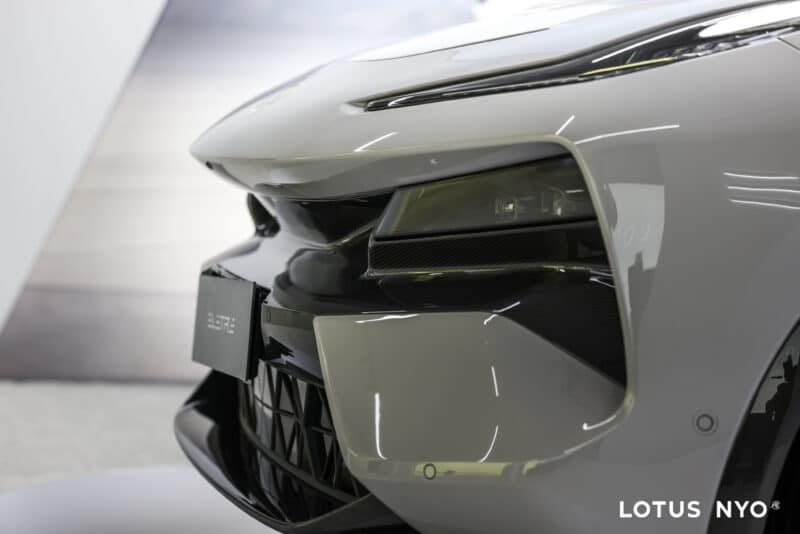 Folks say that the Lotus Eletre is very similar to the mentioned Lamborgini Urus. We aren't so sure about it. But we will underline that Lotus engineers made tremendous job with the aerodynamics of the Eletre. It has an active front grille, a floating split roof spoiler, an active rear spoiler, retractable door handles, etc. As a result, the Eletre has a significant downforce of 110 kg on the front part and 80 kilos on the rear.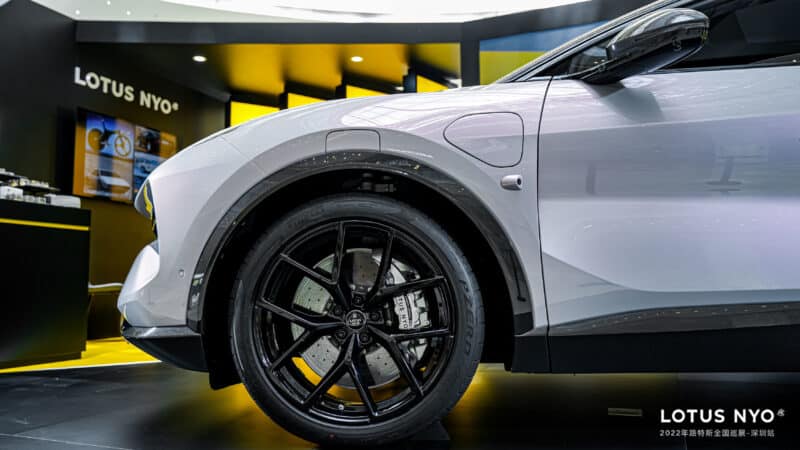 The Lotus Eletre also got an impressive total of 34 different sensors including 4 LIDAR sensors, 6 millimeter-wave sensors, 12 ultrasonic radars, and 12 cameras. There are LIDAR sensors in four points of the Eletre's body: at the front, back, and even in the wheel arches. As for the computing power, the Eletre's self-driving system is powered by two Qualcomm 8155 chips for 2.2 GFLOPS.
Lotus Eletre Interior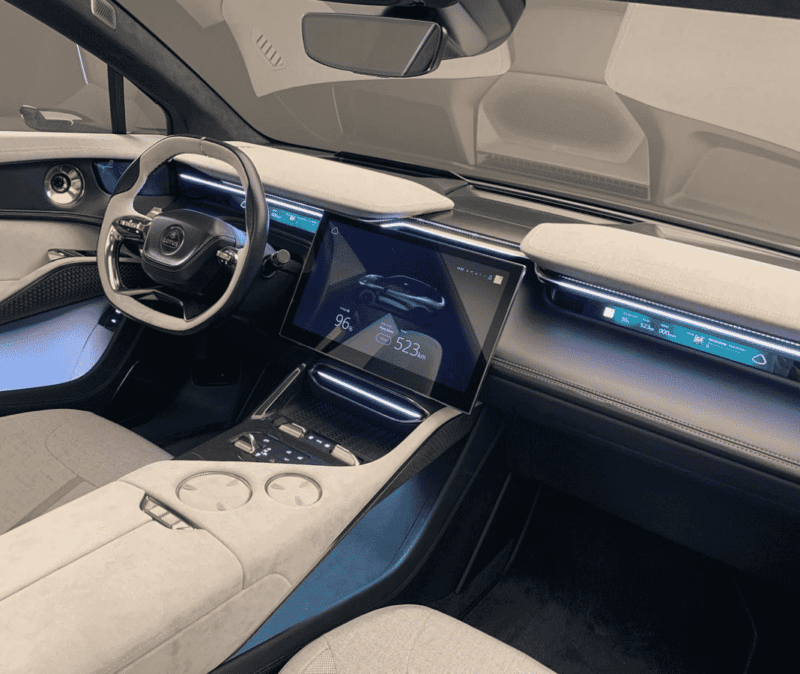 The interior of the Lotus Eletre has strong Sci-Fi vibes with two 12.6-inch thin strip displays for the driver and the passenger. As for the main screen, it has a diameter of 15.1 inches. There is one more 9-inch screen for rear passengers. And if you think that this amount of displays is not enough, the Eletre also got a 29-inch HUD. Worth mentioning that the Eletre got 15 speakers from the KEF brand with a power of 1380 W. You can upgrade to 23 speakers for 2160 W.
Lotus Eletre Price Range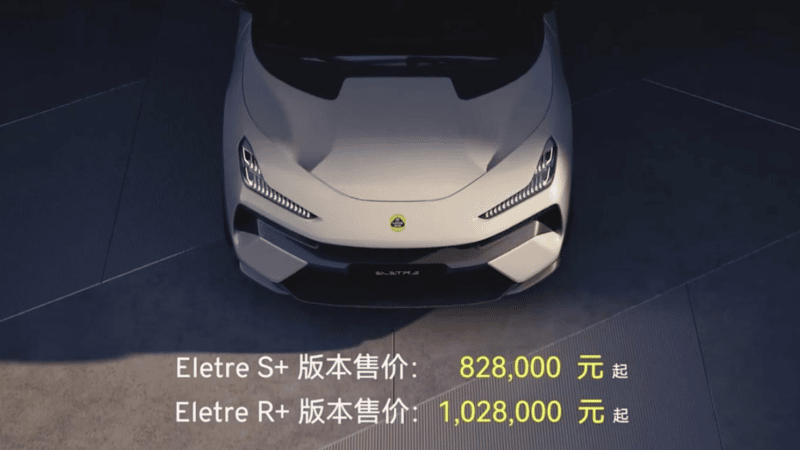 As mentioned, the Eletre is available in two trim levels. The 'entry' level Eletre called S+ costs 828,000 RMB (115,900 USD). As for the R+ top trim level, its price tag reaches 1,028,000 RMB (143,900 USD). Previously, Chinese media predicted that the Eletre price tag would lie around 1 million RMB. So, this price tag isn't an immense surprise. Deliveries of the Eletre S+ will start in March 2023, as for the Eletre R+, clients will get it in May 2023.
All in all, the Lotus Eletre is an exciting vehicle. It seems like the new era of Lotus has begun today. We will keep an eye on it, so stay tuned!
Source: Lotus Weibo, Lotus CN, Autohome