This is the newest Destroyer 05 Champion Edition launched by Chinese EV manufacturer, BYD, in China on August 9, priced at 119,800 yuan (16,700 USD). The Destroyer 05 was the first model of BYD's Warship Series, a lineup of EVs and PHEVs aimed at a younger audience. With the launch of this model, there are currently six Champion Edition models on sale, with an official price range of 101,800 – 148,800 yuan (14,100 – 20,600 USD).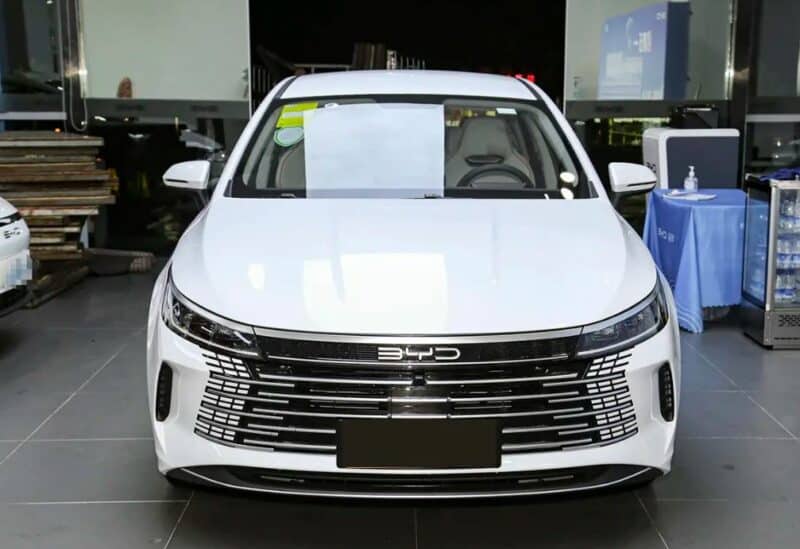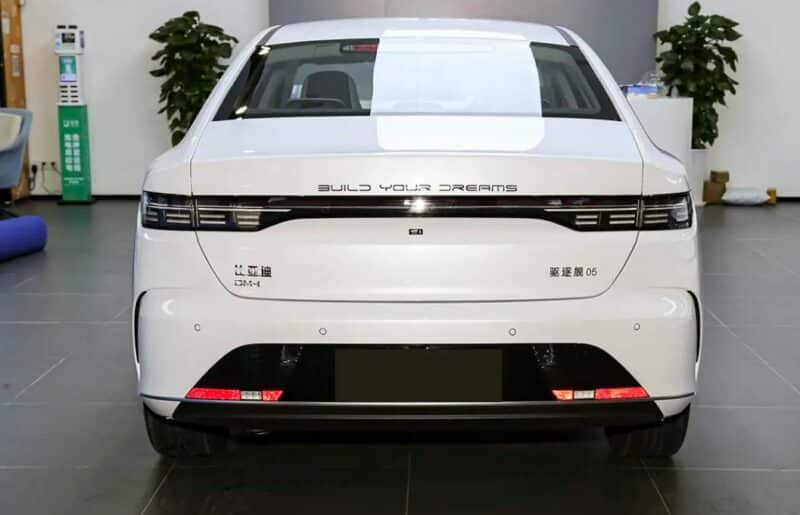 The design of the new car is consistent with that of the current models, the main changes are the price and configurations.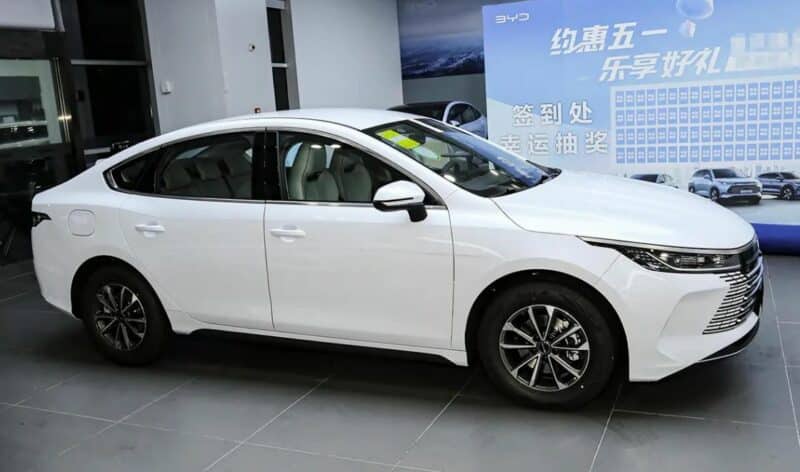 As a compact sedan, the car measures 4780/1837/1495mm, and the wheelbase is 2718mm. The car runs on 17-inch wheels with tire specifications: 215/55 R17.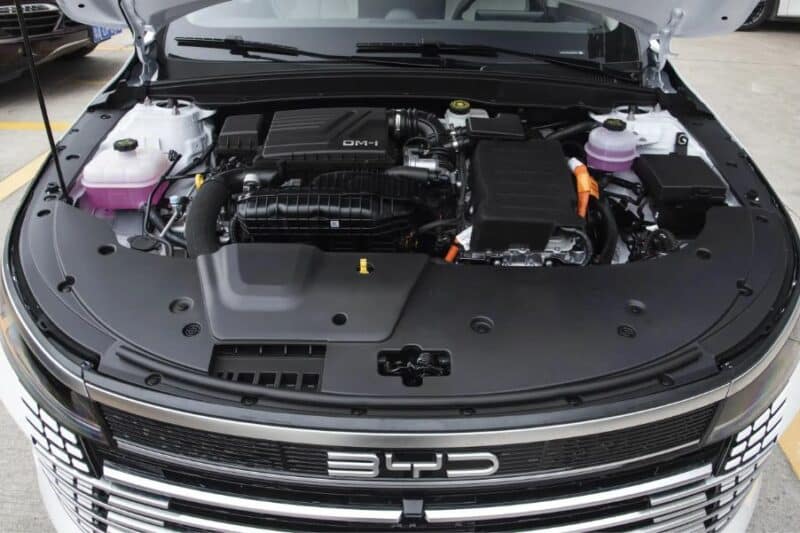 The new Destroyer 05 continues to be powered by BYD's DM-i plug-in hybrid system consisting of a 1.5L naturally aspirated engine and an electric motor, mated to an E-CVT gearbox. Its 18.3kWh lithium iron phosphate monolithic battery pack provides a pure electric cruising range of 120 km (NEDC). Under a full fuel tank and full charge, the comprehensive cruising range exceeds 1,200 km, BYD claims.
The engine outputs 81 kW and 135 Nm while the motor outputs 145 kW and 325 Nm. The official 0 – 100 km/h acceleration time is 7.3 seconds, and the fuel consumption is 4.6L/100km. In addition to having a 17kW DC fast charging function, the new car comes with a VtoL mobile power station that supports power up to 3kW, in which the vehicle is used as a mobile electricity supply to power items such as household appliances.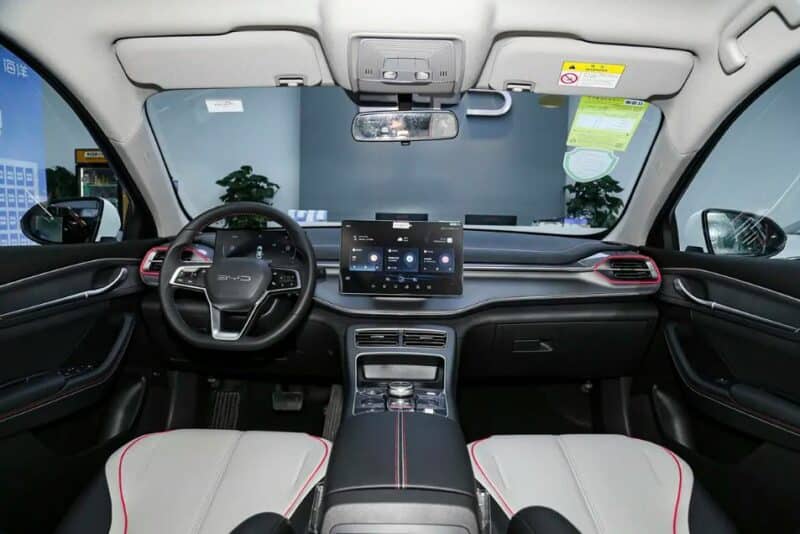 Coming to the interior, the cockpit is equipped with a three-spoke steering wheel, an 8.8-inch LCD instrument panel, and a 12.8-inch floating central control screen. The new car continues to use BYD's DiLink vehicle operating system, which supports OTA updates. In addition, the car can support up to 16 NFC keys. The car adopts a 5-seater layout. The seats are all wrapped with imitation leather materials and can only be adjusted manually.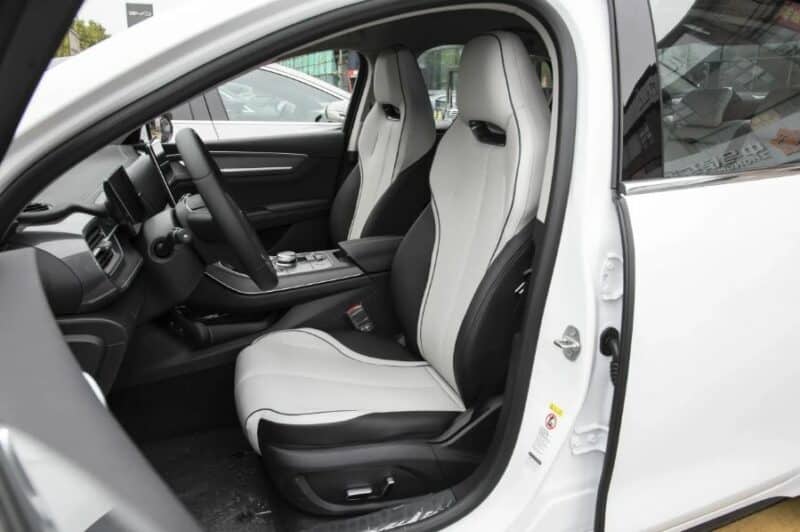 In July, 11,994 units of the BYD Destroyer 05 were sold.