On August 25th, Geely officially opened its Galaxy L6 sedan for pre-sales at the 2023 Chengdu Auto Show. Customers can choose from a total of four models, namely, 60km AIR, 60km PLUS, 125km MAX, and 125km with a pre-sale price range of 128,000 – 158,000 yuan (17,500 – 21,700 USD). The L6 is the second car under Geely's Galaxy series after the L7.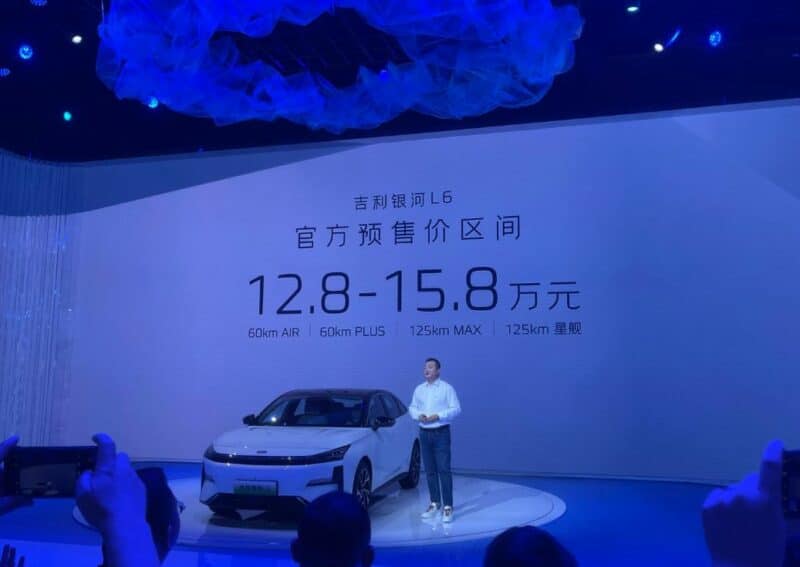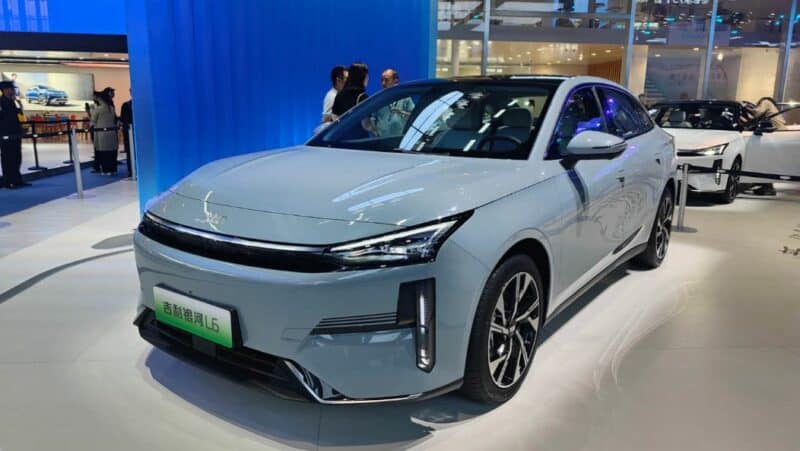 Based on the e-CMA electric-hybrid architecture, the size of the Galaxy L6 is 4782/1875/1489mm, and the wheelbase is 2752mm. The powertrain comes from Geely's NordThor Hybrid 8848 system, which is equipped with a 1.5T hybrid engine with a thermal efficiency of 44.26%, a 3-speed DHT Pro gearbox, and a P1+P2 dual-motor electric drive. The 1.5T engine outputs 120 kW and 225 Nm while the motor outputs 107 kW and 338 Nm, giving it a combined system power of 287 kW and a combined system torque of 535 Nm. Four driving modes are supported, namely, pure electric mode, range-extender mode, smart mode, and performance mode.
Furthermore, Galaxy L6 is offered in two battery pack capacities of 9.11 kWh and 18.7 kWh, which corresponds to a CLTC pure electric cruising range of 60 km & 125 km and a comprehensive cruising range of 1,320 km & 1,370 km, respectively. Its fuel consumption is as low as 4.55L/100km, its official 0 – 100 km/h acceleration time is 6.3 seconds (actual measured time was 7.3 seconds), and its top speed can reach 247 km/h.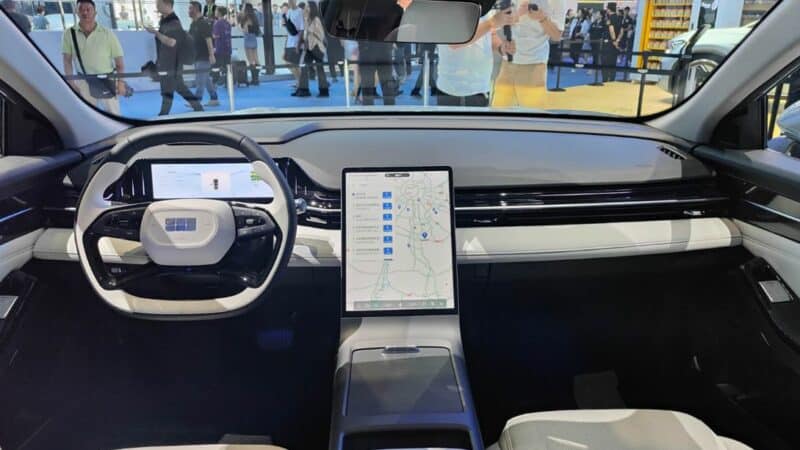 Inside, the cockpit adopts a symmetrical design. There is a 10.25-inch rectangular LCD instrument panel, a 13.2-inch vertical central control screen that is equipped with a Qualcomm Snapdragon 8155 chip for computing, and a two-spoke flat-bottom multifunctional steering wheel. Its built-in vehicle operating system is supported by Geely Galaxy N OS. Other configurations include 270°-adjustable rear seats, 256-color ambient lights, and an automatic fragrance system, according to the carmaker.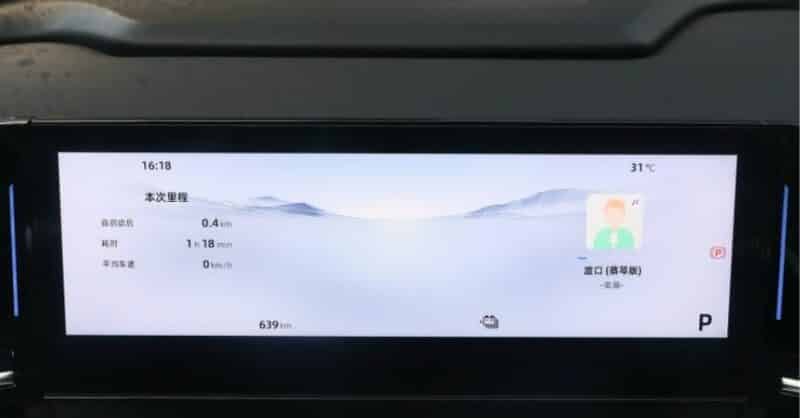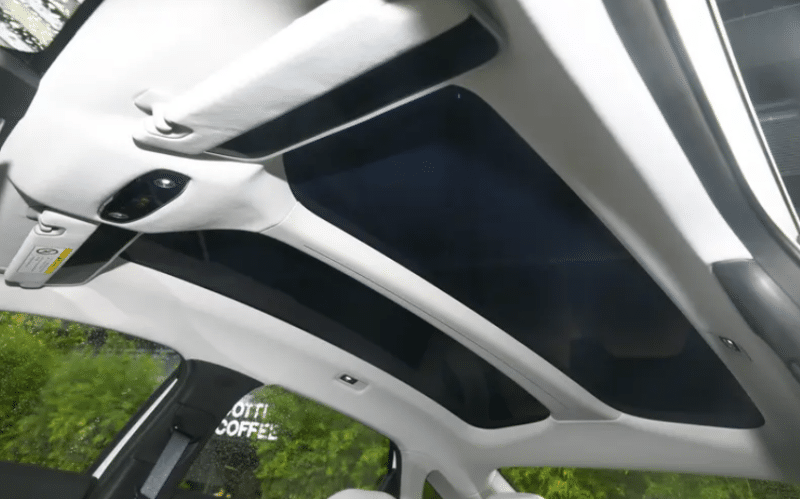 Lastly, a panoramic sunroof is not absent, bringing in plenty of natural light.