On August 25, Fang Cheng Bao started the presale of its first car – a plugin hybrid hard-core SUV, Bao 5 (Leopard 5 in English, 豹5). The price range of the new off-roader is 300,000 – 400,000 yuan (41,200 – 54,900 USD). The company accepts preorders for a 1,000 yuan deposit, which will turn into 3,000 yuan upon paying the car's total price.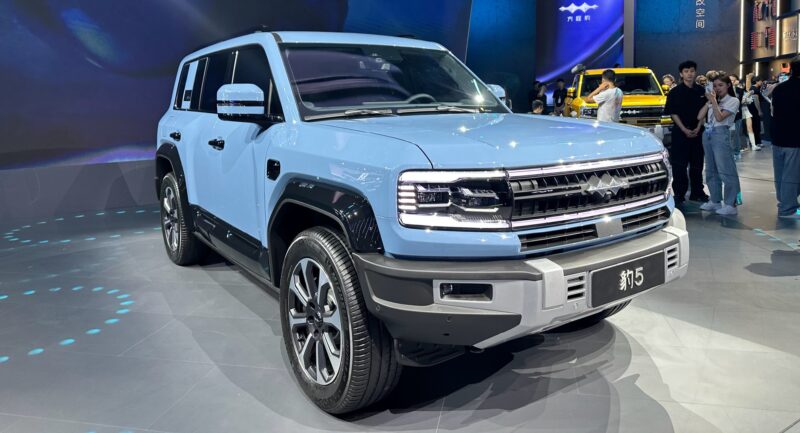 Fang Cheng Bao is BYD's third subbrand, after Denza and Yangwang. Bao 5 is their first car. Following Bao 5, Fang Cheng Bao has two more cars in its pipeline – the Super 8 larger SUV and the mysterious Bao 3.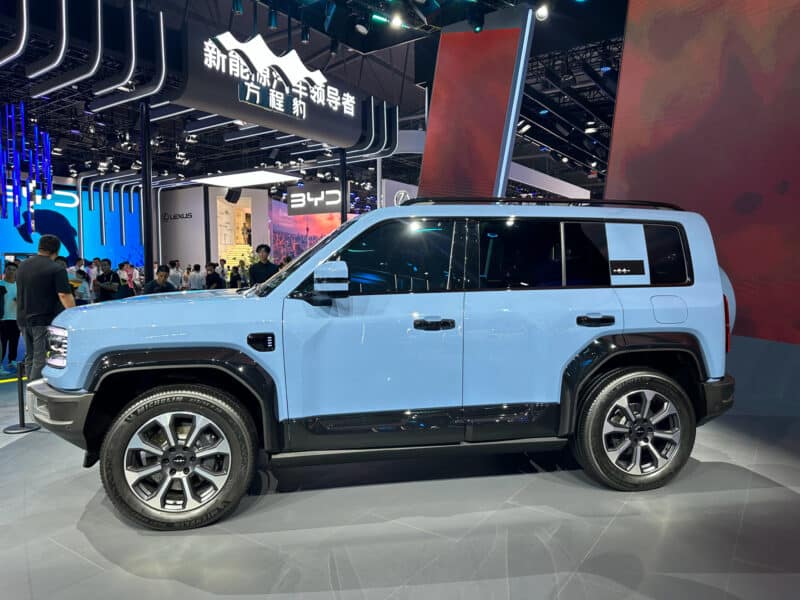 Previously, we called the SUV by the literal translation Leopard 5, but then BYD clarified that the international name is Bao 5. As Fang Cheng Bao Bao 5 sounds a bit ridiculous, we will call it Leopard 5 in some cases.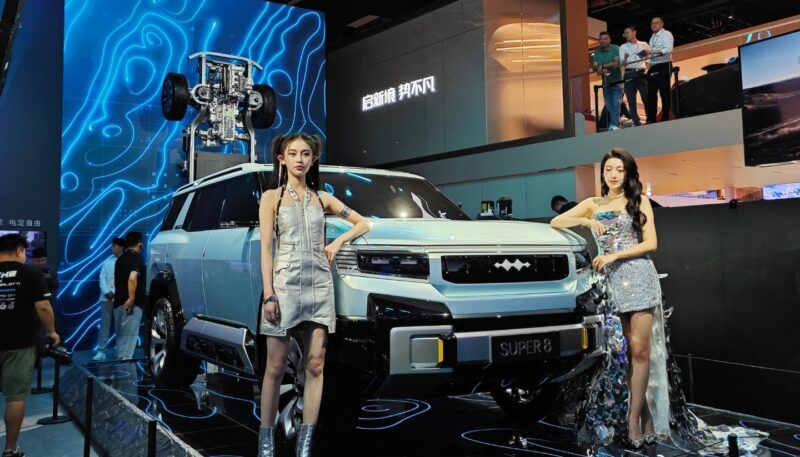 Fang Cheng Bao is positioned as a mid-premium brand between Denza and Yangwang. Initially, the price of Bao 5 was expected to be between 400k – 600k yuan, so the starting price of 300k yuan is quite surprising and overlaps with Denza. However, Denza is focused on premium city crossovers, while Fang Cheng Bao is on real off-road SUVs.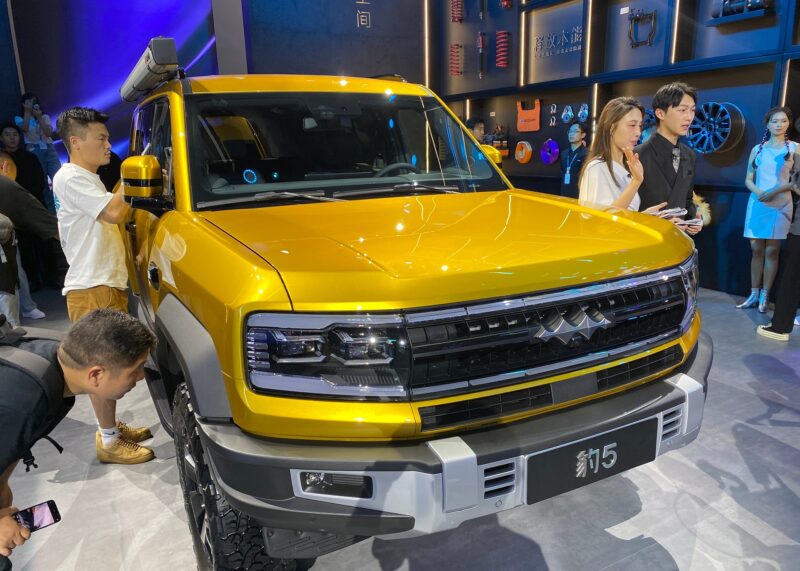 Bao 5 is built on BYD's new DMO platform. BYD said it is dedicated to off-roaders but didn't reveal many details. Based on CarNewsChina research, it is most likely a DM-p platform for 4WD PHEVs that is adjusted and enhanced with some off-road features.
During the press conference at Chengdu, it was revealed that Bao 5 will have a 39° approach angle, 35° departure angle, and breakover angle 27°. The maximum ground clearance is 310 mm, and the SUV can adjust up to 140 mm stroke. This is thanks to BYD's Disus-P suspension system, which adds other off-road capabilities.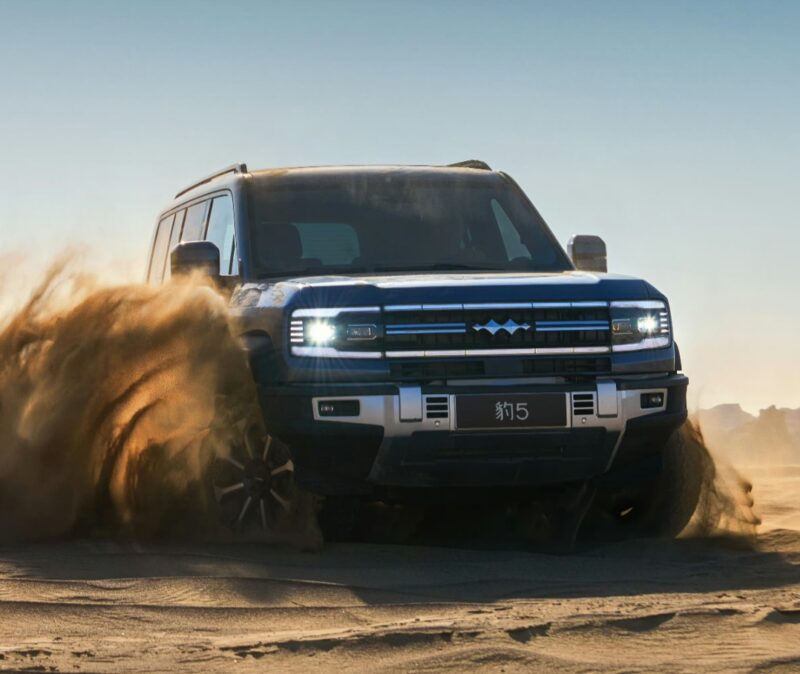 Leopard 5 adopts a new "Leopard Aesthetics" design language. Wolfgang Joseph Egger, ex-Audi veteran, and BYD's global design director, said that the core design of Leopard 5 combines the latest exploration of strength, technology, and off-road aesthetics.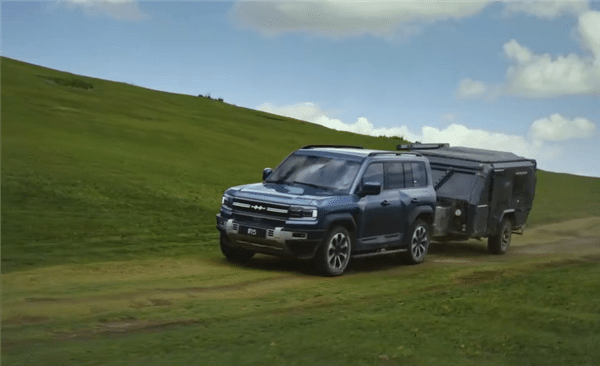 The new SUV consumes 7.8L/100 km, and with a full tank and battery, it will reach the 1200 km range. It will have a CTC (cell-to-chassis) battery technology; battery pack options have not been revealed yet. It has a 32,000 N traction force and can tow up to 2.5 tons.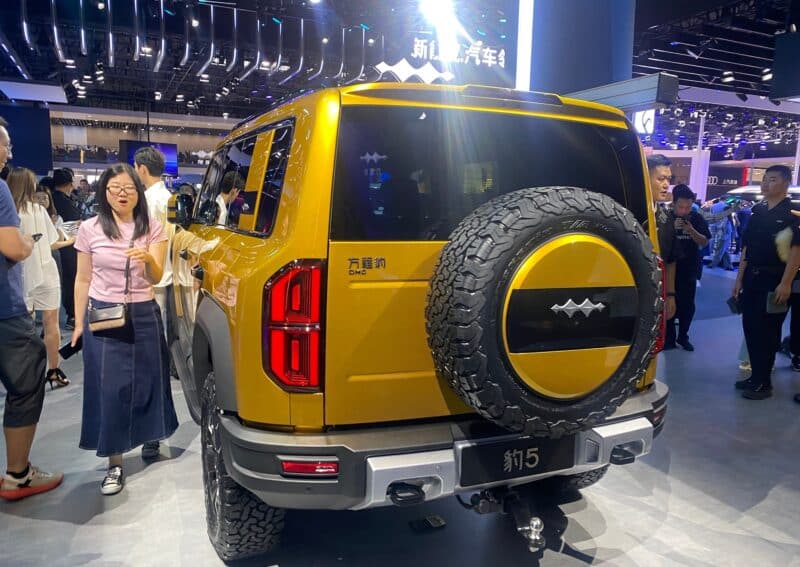 4WD SUV has two electric motors with a combined output of 500 KW (680 HP) mated with 1.5L Xiaoyun ICE. For example, the same petrol engine can be found on BYD Seal DM-i. As seen on the rear badge, Bao 5 can do 0-100 km/h in 4.8 seconds. The rear also carries the badge of the DMO platform – Geely used to do the same thing in China and put the name of the underpinning platform on the rear of the car.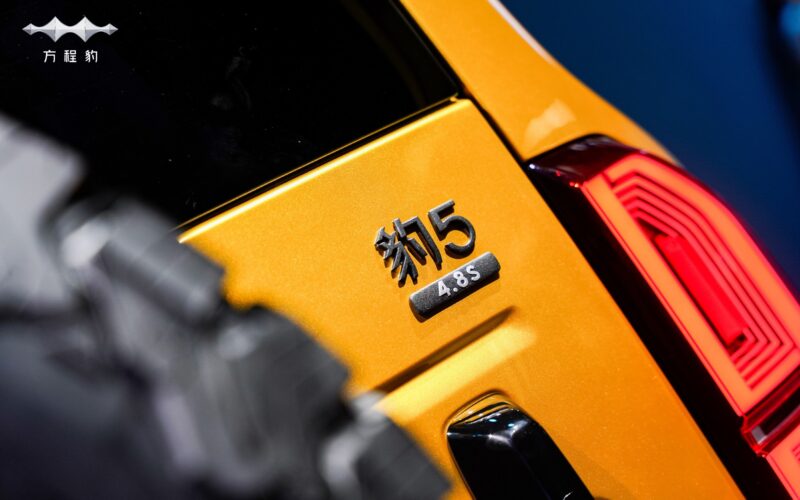 Inside the car, you find many physical buttons, two LCD screens, a 50″ AR-HUD, and 18 in-car speakers from high-end French audio maker Devialet.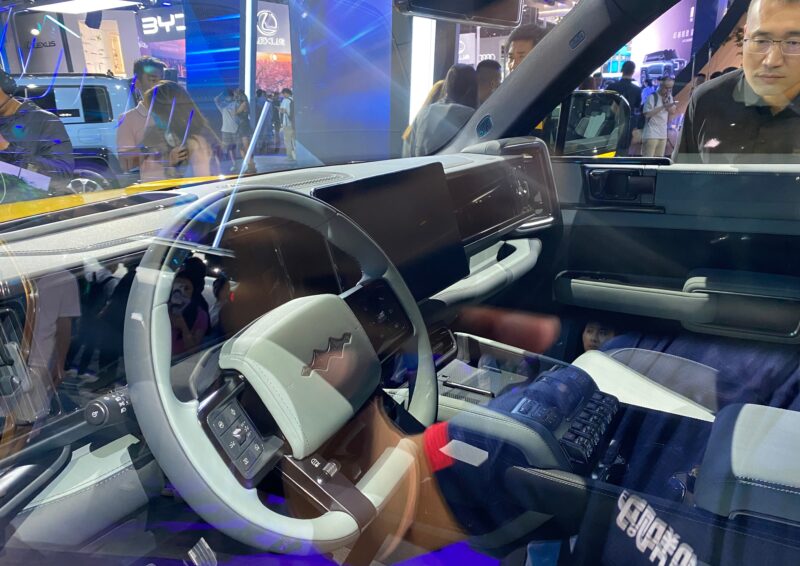 We will keep an eye on when Fang Cheng Bao reveals the configurations with their prices and keep you informed.