GAC Motor Trumpchi's latest plug-in hybrid (PHEV) MPV model, ES9, made a debut on Chengdu Auto Show on Friday. The crossover with a bearing body will reportedly come with a 260,000 yuan (36,100 USD) price tag.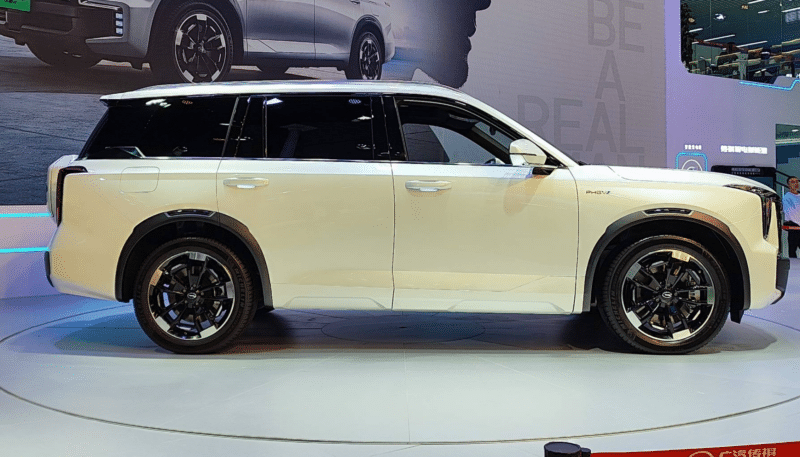 ES9 is the second model in the carmaker's E-series, after E9 MPV that was launched in May. The latest MPV model carries the same 2.0TM engine developed by Trumpchi as well as GMC 400 hybrid gearbox and a PHEV dedicated battery. The engine offers a maximum power of 140 kW and peak torque at 330 Nm. With a 25 kWh battery, the ORV is estimated to be able to run over 100 km in electric mode. The total range is estimated at over 1,000 km. The consumption is 6.18 L per 100 km.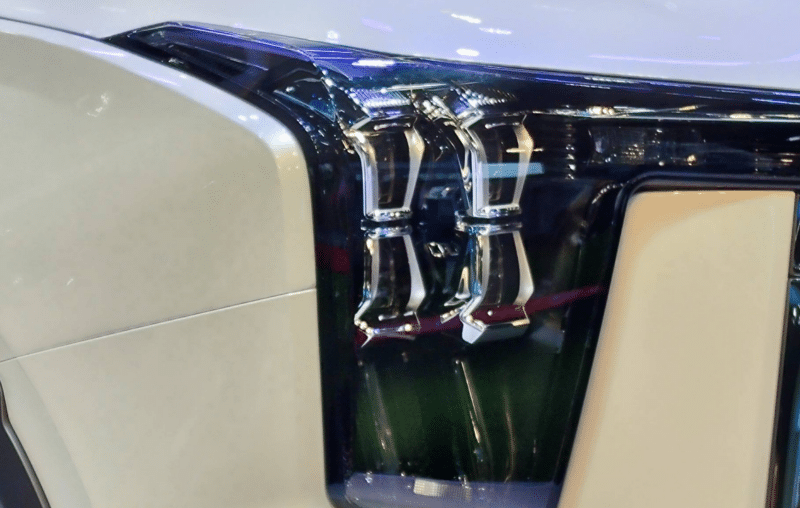 The model which was developed as a second generation of GS8 platform is built on 5,015 (4,980) x 1,950 x 1,780mm chassis that sits on 2,920mm wheelbase. The interior follows the equipment of GS8 and is equipped with LCD instruments and a floating central control screen with a multi-function steering wheel. The vehicle also offers ADiGO 4.0 smart driving inter-connected ecosystem, which offers AR-HUD, ADiGO 4.0 smart IoT and ADiGO 4.0 ADAS.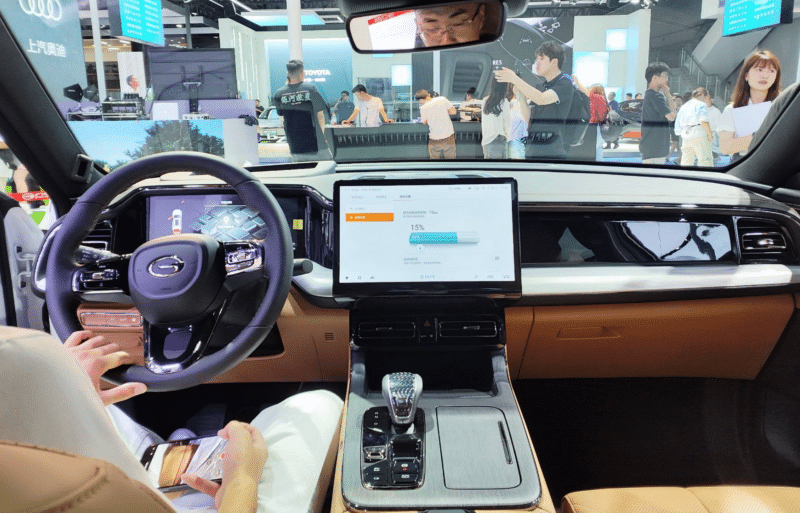 Further, the ES9's interior offers a three-spoke round steering wheel, a digital instrument panel, a 14.6-inch touchscreen and oddly shaped gear selector. The screens of the ES9 are powered by the Qualcomm Snapdragon 8155 SOC. Interestingly, the ES9 is available in 7- and 6-seat versions.
The exterior design also follows GS8 design principles with the front face using a lot of chrome making it more recognizable. Scales-like large mouth center mesh with four groups of lights composed of LED headlights cause the overall front face look up very domineering. The car's rear part also resembles GS8 with X-shaped taillights making the PHEV more recognizable.