The Lotus Type 133 electric sedan's official name was revealed before the premiere that is scheduled for September 7. So, the car's official name won't be Envya, as was reported earlier. This vehicle will be called Emeya. Let's get to the details about this vehicle.
First, let's talk about the meaning of the Emeya name. We aren't sure why Lotus has it for their new baby. After a short research, we discovered that Emeya is a female name that means origin and popularity. Lotus has also shared some official shots and a short clip of the Emeya sedan. However, they look more like teasers of the actual car.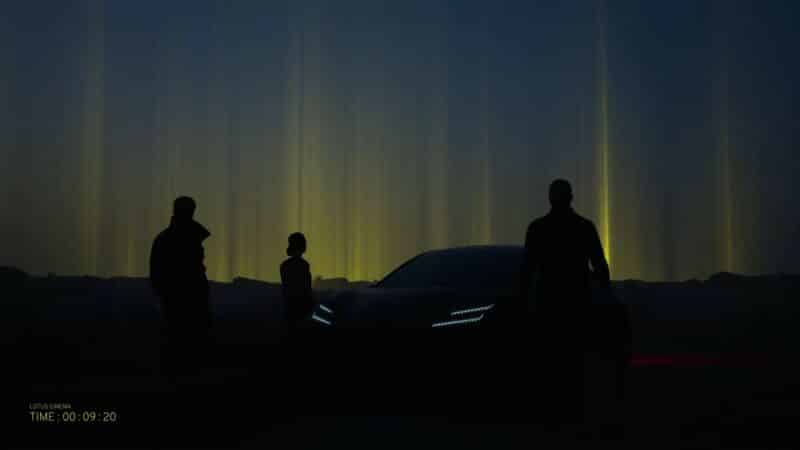 We should mention that Lotus calls Emeya an 'electric Hyper-GT.' It is funny because there is already one Hyper GT in China. It is a sporty electric sedan under the GAC Aion brand. However, the Emeya won't be the direct rival of this model. Instead, it aims at the Porsche Taycan, Tesla Model S, and other actual performance electric cars. Previously, we have reported about the Emeya several times. We will remind you of some general facts.
Briefly on Lotus Emeya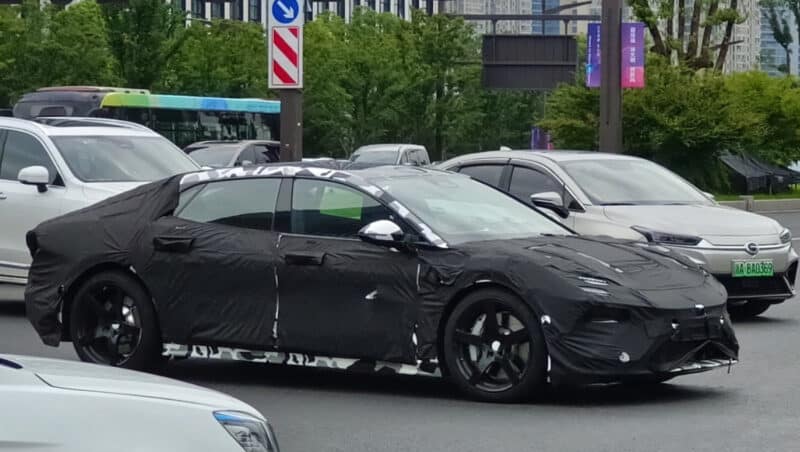 The Lotus Emeya is an electric sedan with a sporty exterior styling. Spy shots show that it has bi-leveled running lights and headlights integrated into the front bumper. Other features of this sedan are an active grille, retractable door handles, and three LiDAR sensors. One of them sits on top of the roof. Two more are located in front of the fenders. We should also mention that Emeya, like the Lotus Eletre, will be optionally equipped with cameras instead of side view mirrors. From the back, the Emeya adopts a single taillight unit, an active spoiler, and an aggressive rear diffuser.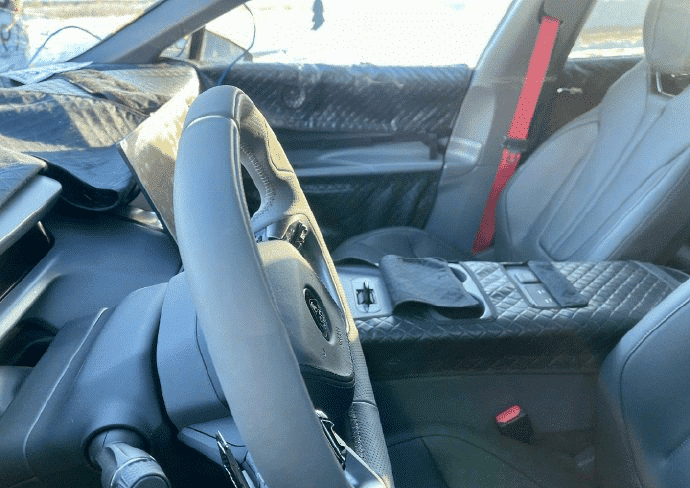 Inside, the Lotus Emeya has a four-seat layout, red seatbelts, and sporty front seats with integrated headrests. Its steering wheel is similar to the Lotus Eletre. Behind the wheel, we can highlight a thin LCD instrument panel. We should also mention that the center console of the Lotus Emeya has a large floating screen.
The powertrain of the Lotus Emeya wasn't officially revealed. However, according to some sources, it will adopt the same powertrain as the Eletre SUV. It is understandable since these vehicles share the same EPA architecture based on the SEA platform from Geely. So, the Emeya will be available with two powertrain options: the first for 596 hp and 710 Nm, and the second for 905 hp and 985 km. More on the Lotus Emeya as we get it.
Source: Lotus