This is eπ's first SUV, code-named S59. It recently completed extreme heat testing in the northwestern part of China. The new car will be available in pure electric (EV) and range-extender (EREV) options. Pre-sale is expected to start in the first half of next year.
Dongfeng eπ brand
Earlier this year at the Shanghai Auto Show in April, Dongfeng announced its brand new eπ brand that focuses on pure electric vehicles to help it to achieve 100% electrification by 2024. According to Dongfeng, 'e' stands for electron, and 'π' reflects the scientific spirit of humans to explore the unknowns.
In recent years, multiple Chinese automakers constantly created new brands to compete in the new energy vehicle market segment, from BYD announcing the end of ICE vehicle production to focus on developing EVs and PHEVs, to Geely, Changan, and Great Wall Motor subsequently announcing new energy vehicle brands. The eπ brand is one of Dongfeng's moves to compete against brands such as Geely's Galaxy and Changan's Qiyuan & Deepal.
S59 SUV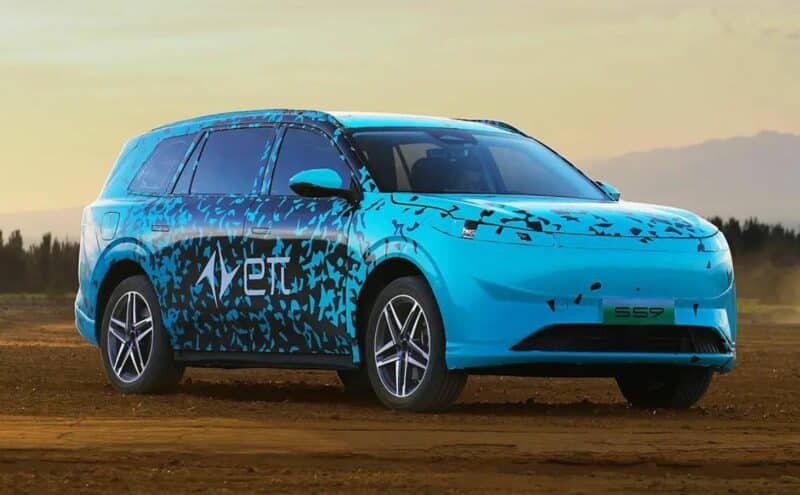 Based on the Dongfeng Quantum architecture, the S59 is equipped with the Dongfeng Mach E powertrain system and SOA electronic and electrical architecture. The new car offers a three-row layout with a total of six seats, specifically targeting the urban family customer segment.
In terms of appearance, in the front, the grille adopts a closed design along with slender headlights. There is also a trapezoidal grille in the lower section.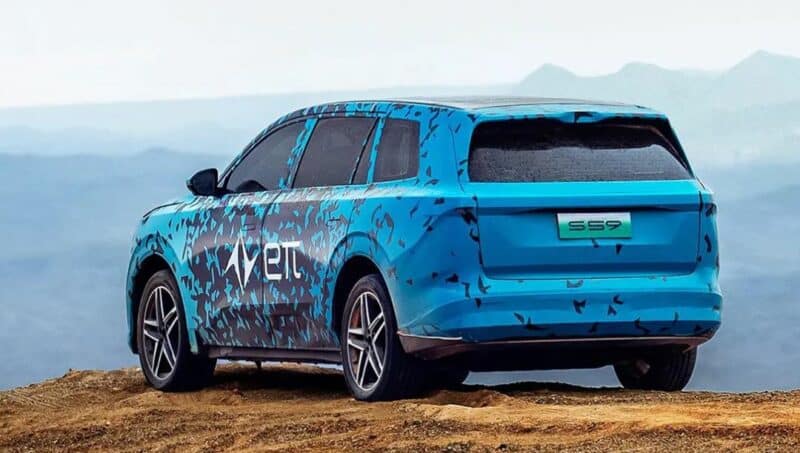 The rear has a through-type taillight group, high-mounted brake lights, and a large spoiler that engulfs the rear windshield. The new car will also be equipped with a large panoramic sunroof.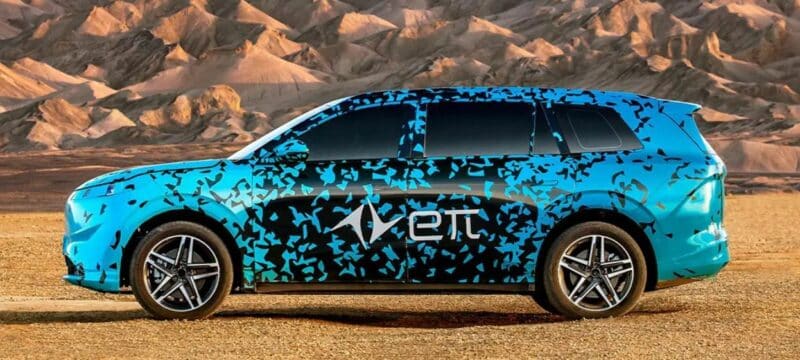 From the side, notable design elements include the popular hidden door handles and the star-shaped rims, which further enhance the youthful vibe of the car. The powertrain and interior specifications have not been released at this time, we'll watch closely for more information.