This is the new Geely Galaxy L7 115km Asian Games Phantom Edition, priced at 185,700 yuan (25,500 USD). The biggest change of the Phantom Edition is the addition of Geely's NOA advanced driving assistance capabilities. It is worth mentioning that any Galaxy L7 owners who received their car before September 16th can upgrade to the Phantom Edition model at the original price of their existing L7 from October 1st – October 31st. Car owners can enjoy two years of the NOA advanced driving assistance system for free.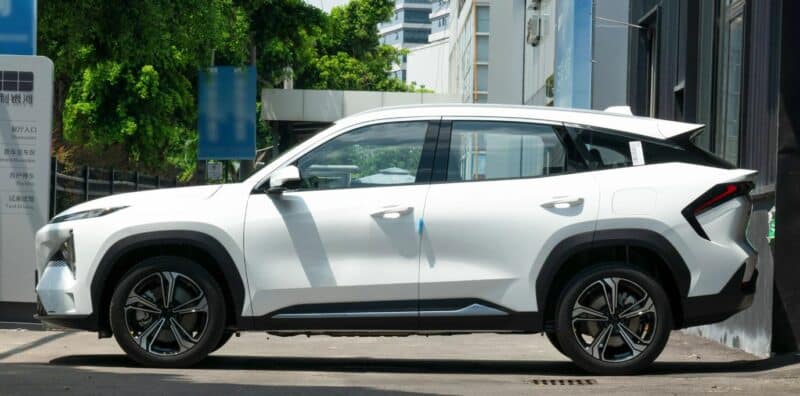 The Phantom Edition is available in six exterior colors for consumers to choose from: dawn white, midnight black, dawn gray, clear sky blue, dusk mountain purple, and galaxy white. Positioned as a compact SUV, Galaxy L7 measures 4700/1905/1685mm, with a 2785mm wheelbase.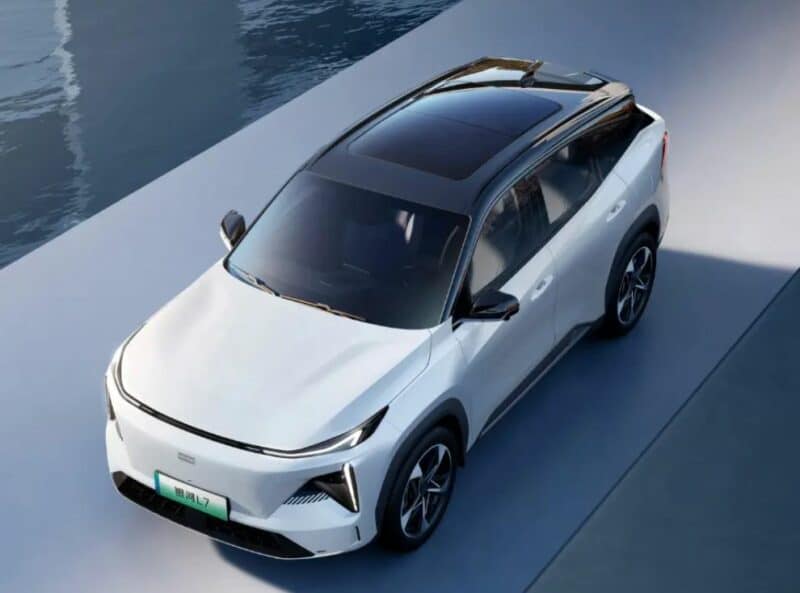 In terms of appearance, the new car is still based on the Galaxy Light design language and is not much different from the current models. The front has a closed grille paired with through-type split headlights while the rear has a roof spoiler and through-type taillights.
The interior setup remains unchanged with a 10.25-inch instrument panel, a 13.2-inch central control screen, a 16.2-inch co-pilot screen, and a four-spoke multi-function steering wheel. The built-in vehicle operating system is the Galaxy N OS system, which is supported by a Qualcomm Snapdragon 8155 chip. At the same time, the interior has been upgraded with a 25.6-inch AR head-up display.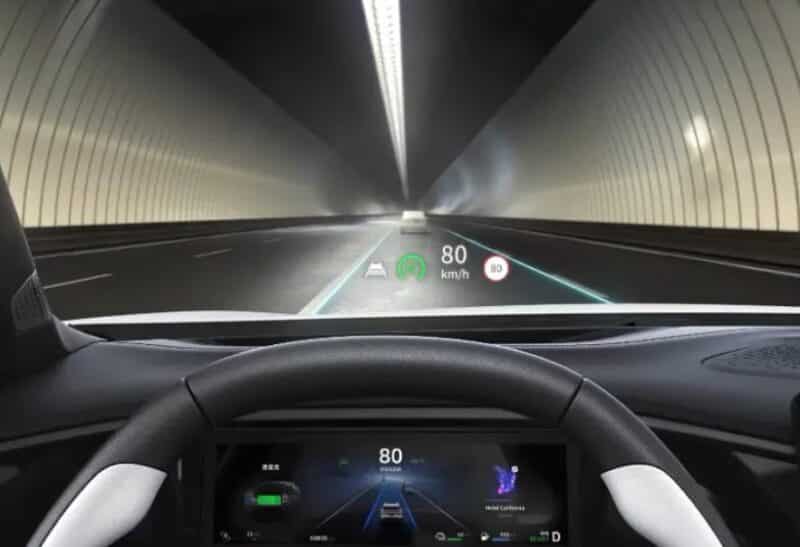 A highlight of the new car is its Navigation On Highway Assist functionality, which can realize autonomous lane changing and overtaking under high-speed mode as well as autonomous ramp navigation, according to Geely. More specifically, the car's advanced driving assistance system is supported by an ultra-long-range millimeter-wave radar, four long-range millimeter-wave radars, 12 ultrasonic radars, one 8-megapixel front-view camera, and one 2.5-megapixel front-view camera.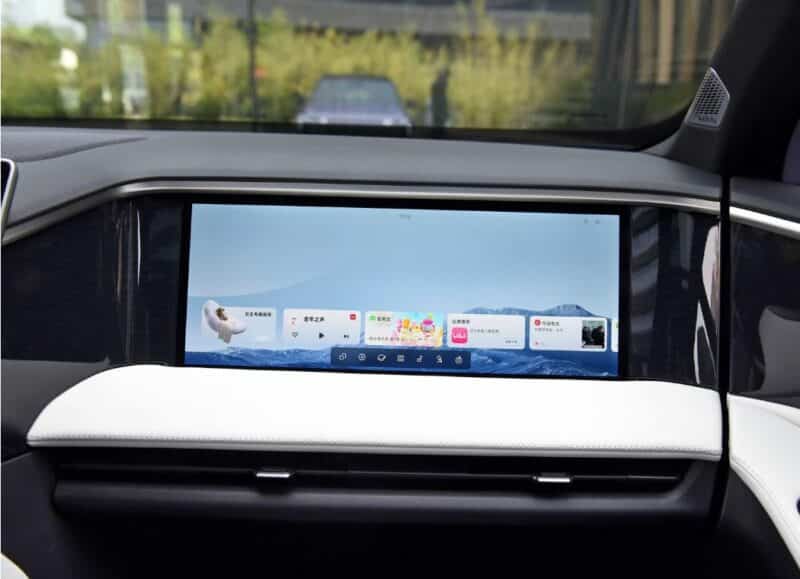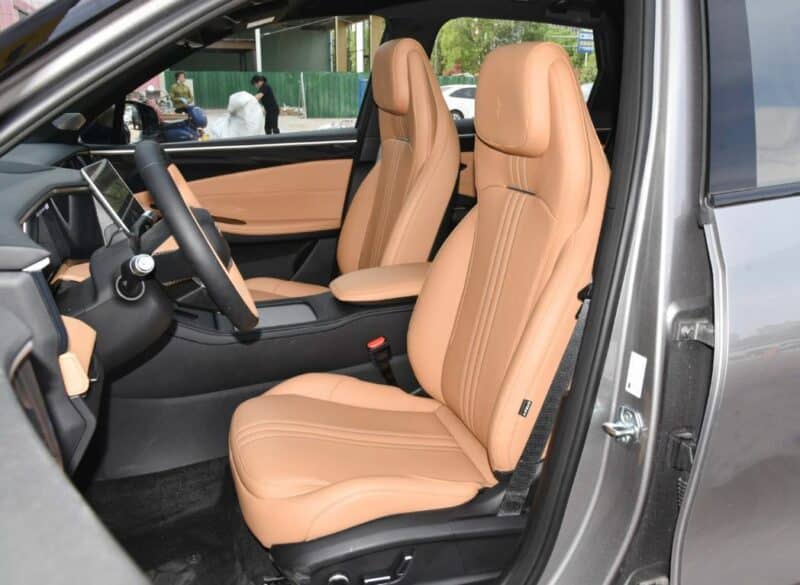 The seats come standard with electric adjustment, heating, and ventilation. The co-pilot seat also comes with a legrest that can adjusted electronically. Most notably, the interior has a theater mode, when turned on, the seats will automatically fold down to an angle of 125 degrees.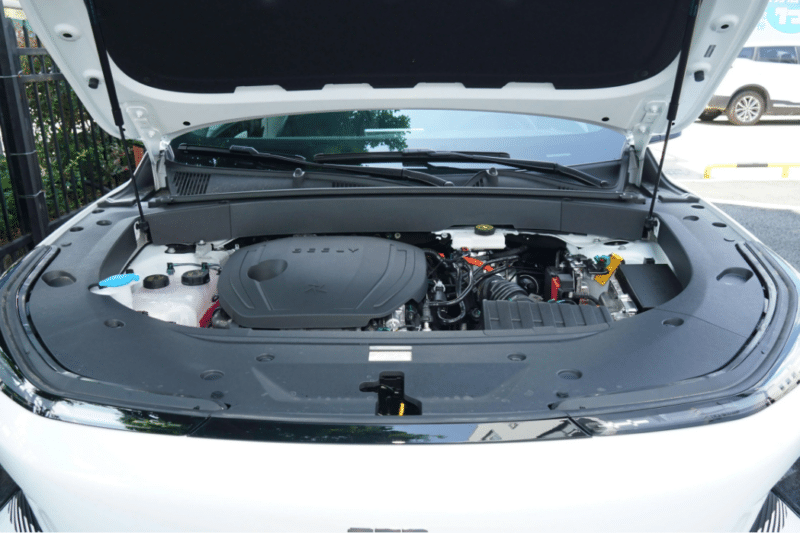 The powertrain consists of Geely's newest generation of NordThor Hybrid 8848 system, which is composed of a 1.5T four-cylinder hybrid engine and an electric motor, mated to a 3-speed DHT. The system outputs a comprehensive power of 287 kW and a peak torque of 535 Nm. Its 0 – 100 km/h acceleration time is as low as 6.9 seconds.
In addition, the Phantom Edition is available in two pure electric cruising ranges of 55 km and 115 km (CLTC) with a corresponding comprehensive cruising range of 1,310 km and 1,370 km, and corresponding comprehensive fuel consumption of 2.35L/100km and 1.3L/100km, respectively.
Source: Geely Galaxy