GAC disclosed the sales data for its pure EV brand, Aion, for the month of September on October 1st. Aion delivered 51,596 new vehicles in September 2023. The sales this month increased by 72% year-on-year and 15% month-on-month.. Additionally, the cumulative sales figures for Aion from January to September 2023 amounted to 350,986 vehicles, representing a substantial year-on-year increase of 93%. Notably, this is the first time that Aion's monthly sales have exceeded the 50,000-unit mark.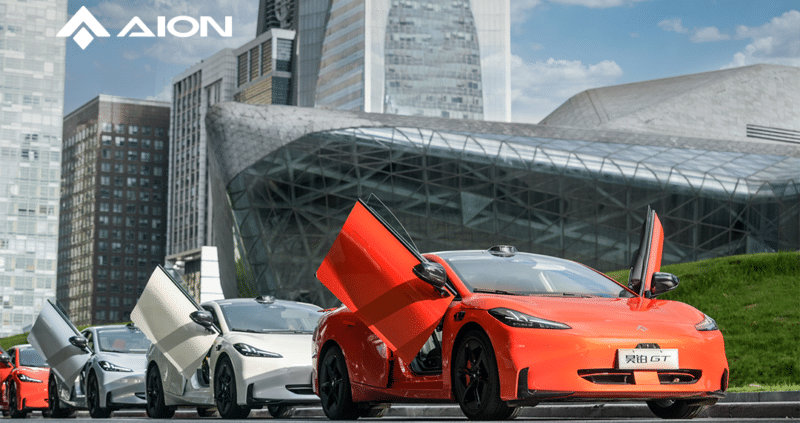 Aion's strong performance extends beyond its sales figures. According to the 2023 semi-annual report previously disclosed by GAC Group, GAC Aion managed to secure profits for two consecutive months in June and July of this year. This accomplishment is particularly noteworthy given the highly competitive nature of China's EV market. Many EV brands in China are operating at a loss. Aion's profitability makes it the third Chinese EV brand to achieve this feat, following in the footsteps of BYD and Li Auto.
In September, registrations for BYD's pure electric vehicles in China surpassed 120,000, while Tesla recorded approximately 40,000 registrations during the same month. Based on this robust performance, Aion is poised to secure a prominent position in China's pure electric vehicle market, potentially surpassing Tesla's sales ranking to claim the second spot.
Aion's next sales trend
With monthly sales consistently surpassing 50,000 units, Aion is on track to achieve nearly 500,000 unit sales for the entire year of 2023. Aion, as a brand exclusively dedicated to pure electric vehicles, has witnessed substantial growth in its sales performance throughout the first nine months of 2023. During the first half of the year, while the overall EV market in China grew by 30%, Aion's sales surged by over 100%.
However, some industry insiders remain cautious about Aion's long-term prospects for two primary reasons. Firstly, Aion's sales are heavily concentrated in the mid to low-end market segment, with over 90% of its vehicles priced below $20,000. Secondly, more than half of Aion's sales are directed towards the taxi and ride-hailing sectors. Concerns exist regarding the sustainability of this demand, particularly as China's ride-hailing market reaches saturation levels.
Source: iTHome