Xpeng Motors has reported impressive delivery figures for September. According to the company's announcement on October 1, Xpeng Motors delivered 15,310 new electric vehicles (EVs) during the month, marking a year-on-year increase of 81% and representing a month-on-month increase of 12%.
Among Xpeng's diverse EV lineup, the Xpeng G6 emerged as the primary driver of the company's sales in September. Specifically, Xpeng delivered 8,132 units of the Xpeng G6 during the month, accounting for 53% of Xpeng's total deliveries. Sales of Xpeng G6 in September increased 15% compared to August. The cumulative delivery volume of Xpeng G6 since its launch has reached 19,381 units.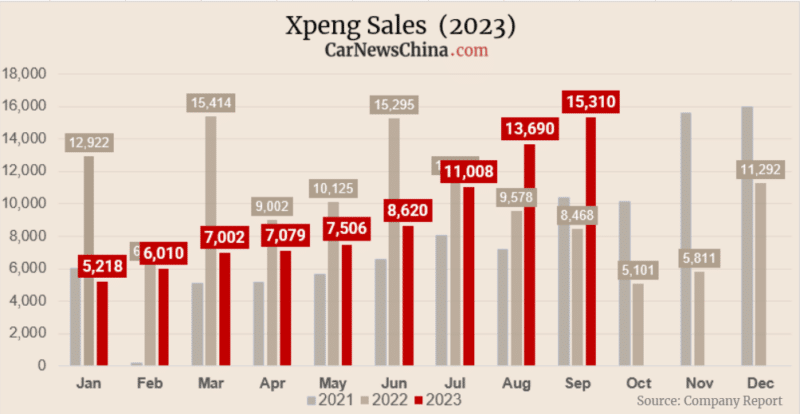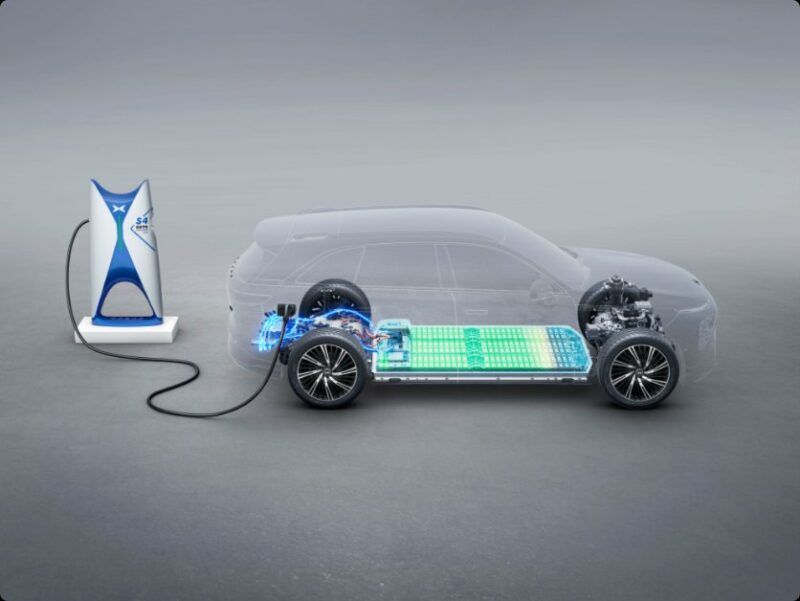 In terms of quarterly performance, the company reported a cumulative delivery volume of 40,008 vehicles during this quarter, surpassing the 40,000-unit mark. The sales volume reflected a year-on-year growth rate of 35% and an impressive month-on-month increase of 72%.
However, when considering the cumulative sales figures for 2023 as of the end of September, Xpeng experienced a 10% decrease compared to the same period in the previous year. This decline in cumulative sales was primarily attributed to Xpeng's relatively poor sales performance during the first two quarters of this year.
One significant contributor to Xpeng's recent success in boosting deliveries has been the release of the Xpeng G6. Xpeng G6 currently has a large backlog of orders. Customers may need to wait approximately two months for their orders to be fulfilled. To address this growing demand, Xpeng is actively working to enhance the production capacity and delivery capabilities of the Xpeng G6 model.
The new Xpeng G9 launched in September
Moreover, in September, Xpeng introduced the 2024 Xpeng G9, further diversifying its EV offerings. The starting price for the Xpeng G9 is 263,900 yuan (36,100 USD). This model features advanced technology, including an 800V silicon carbide architecture and support for up to 315 kW fast charging. Equipped with the NVIDIA DRIVE Orin platform, the Xpeng G9 also provides assisted driving capabilities. The 263,900 yuan version of the Xpeng G9 boasts a range of 570 km under the CLTC standard.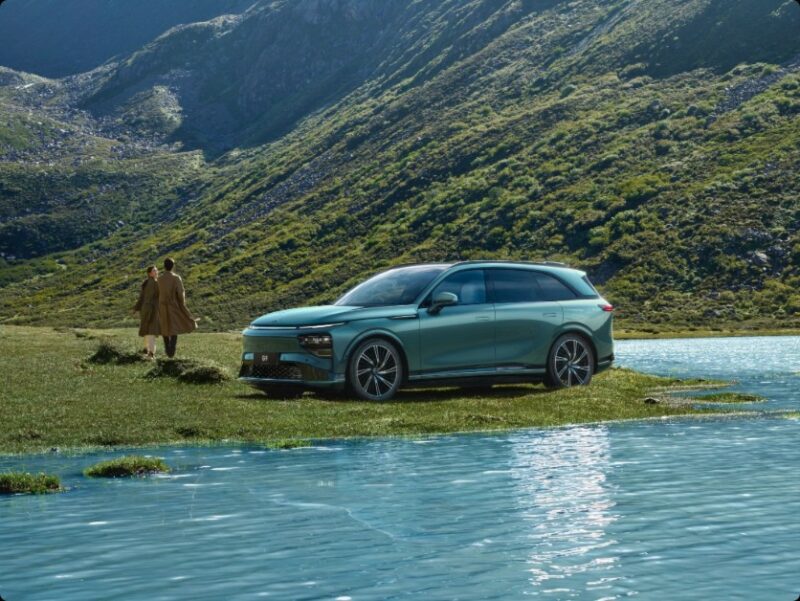 Xpeng Motors is actively ramping up production capacity and enhancing delivery capabilities for the Xpeng G9. The continued growth in sales of both the Xpeng G6 and Xpeng G9 models is expected to bolster Xpeng's overall sales performance.
Source: iTHome