In September, BYD sold 287,454 new energy vehicles (NEVs), representing an increase of 43.0% compared to last year and a rise of 4.8% compared to August 2023. This achievement broke BYD's sales record of 274,386 units last month. The cumulative sales in 2023 reached 2,079,638 units, marking a year-on-year increase of 75.5%.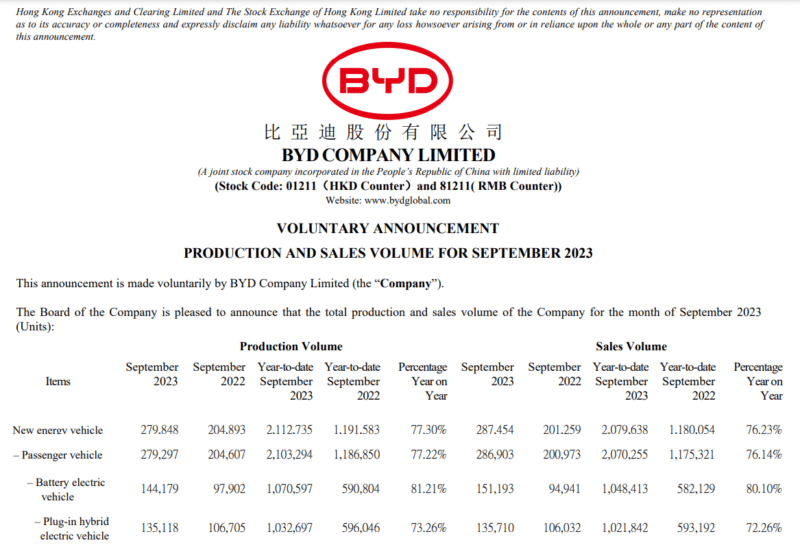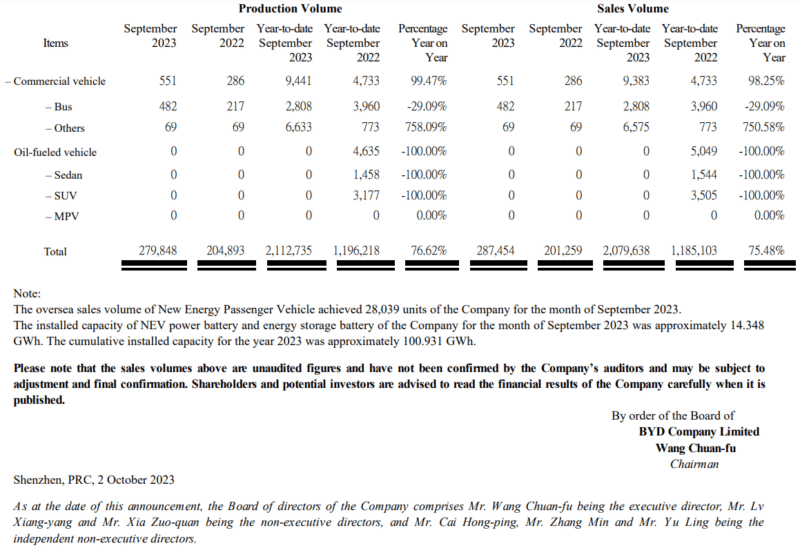 BYD's NEV production in September reached a total of 279,848 vehicles. Considering the cumulative production from January to September this year, the figure stands at 2,112,735 cars, indicating a year-on-year increase of 77.3%.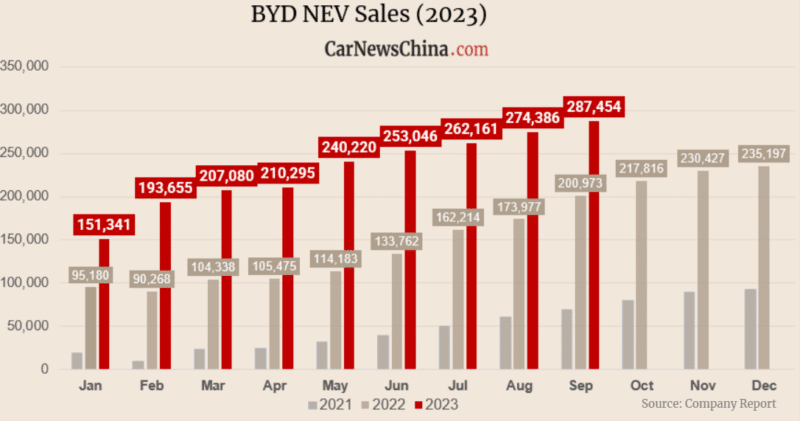 September also saw BYD's sale of 551 commercial vehicles, including electric buses, trucks, and other vehicles.
Analyzing the breakdown of sales, BYD sold 286,903 passenger vehicles in September, reflecting a year-on-year increase of 61%. Notably, pure electric models accounted for 151,193 sales units, demonstrating an impressive growth rate of 59.2% compared to the previous year. BEV (Battery Electric Vehicle) sales accounted for 52.7% of the total passenger vehicle sales in September. The cumulative sales of pure electric models for 2023 reached 1,048,413 units, showcasing a year-on-year increase of 80.1%.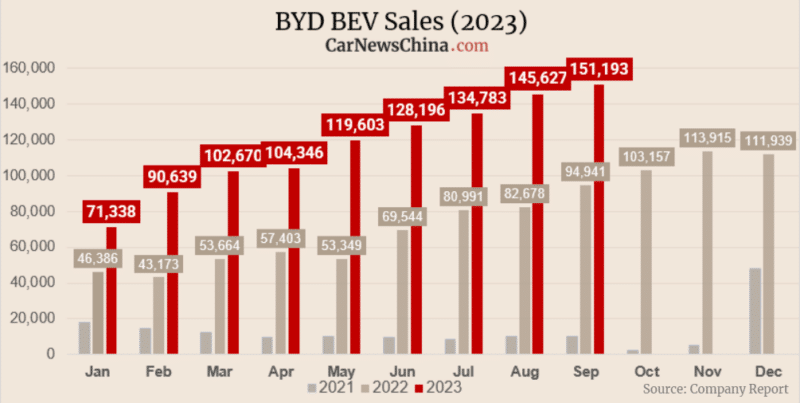 Plug-in hybrid models also achieved similar sales in September, with 135,710 units sold, signifying a year-on-year growth rate of 28.0%. Cumulative sales of plug-in hybrid models for the year reached 1,021,842 units, displaying a notable year-on-year increase of 72.3%.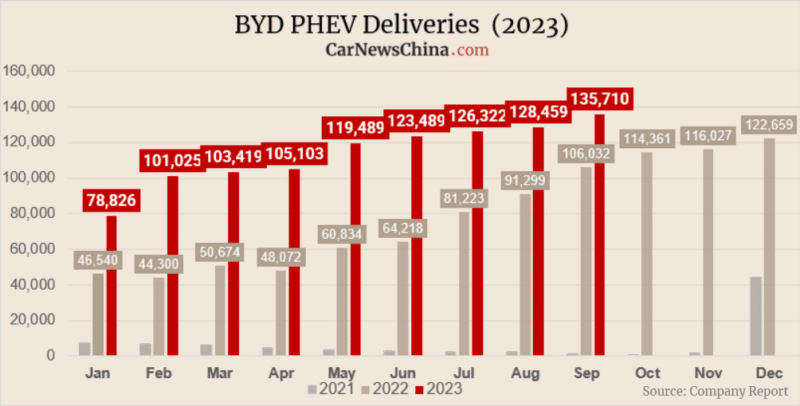 Among these figures, Denza, the joint venture brand between BYD and Mercedes-Benz, reported sales of 13,156 vehicles in July, with the majority of these sales attributed to the Denza D9 MPV.
BYD also experienced significant growth in overseas sales of EVs, with a total of 28,039 units sold in September 2023. This represents a year-on-year increase of 262%. Cumulative overseas sales from January to September 2023 reached 145,529 vehicles, marking an astounding increase of 5.4 times compared to the previous year.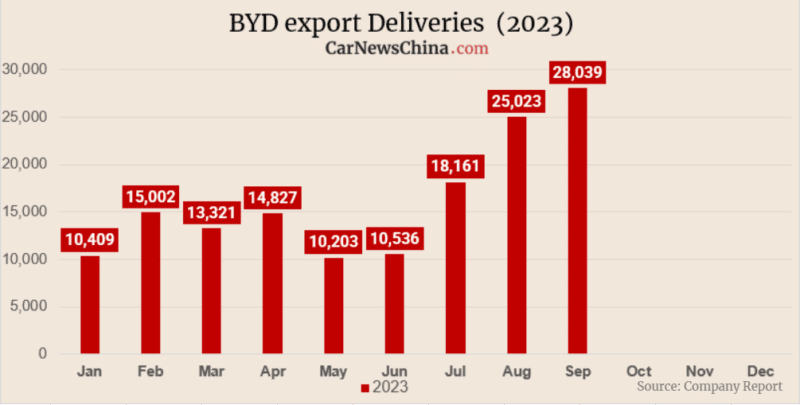 Furthermore, BYD continues to excel in battery production. In September, the company achieved an installed capacity of approximately 14.348 GWh for new energy vehicle power and storage batteries. Cumulatively, for 2023, the installed capacity reached 100.931 GWh.
Source: BYD