The performance version of Great Wall Motor's Shanhai Cannon pickup will start presale this month. The price should be lower than the luxury car price threshold of 300,000 yuan (41,100 USD).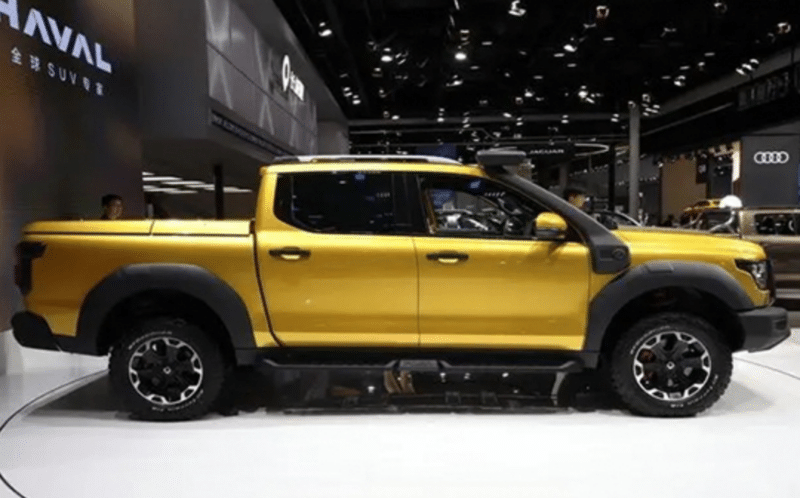 The Shanhai Cannon pickup truck was launched at the 2022 Guangzhou Auto Show. The car is available in gasoline and diesel versions. The gasoline version is available for 258,800 – 301,800 RMB (37,500 – 43,700 USD), and diesel for 228,800 – 248,800 RMB (33,100 – 36,000 USD). Based on GWM's new P71 body-on-frame pickup truck platform, Shanhai is the most luxurious truck in the Cannon series, also known as the Poer or Pao series.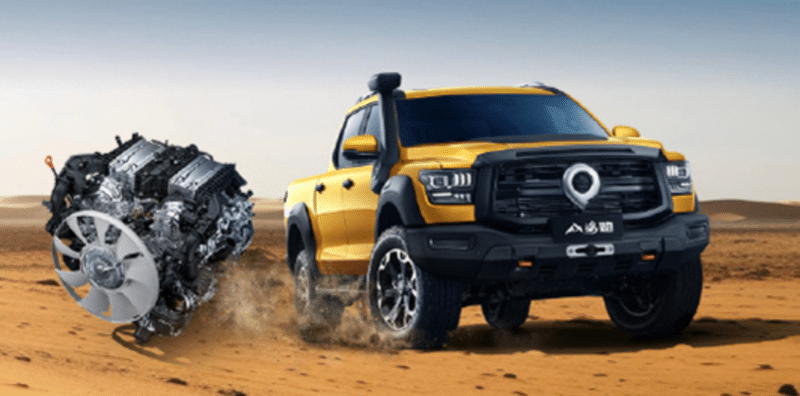 A 3.0L turbocharged V6 engine powers the Shanhai Cannon gasoline version, offering a 260 kW and 500 Nm output. The pickup uses a 9-speed automatic transmission. The diesel version is powered by a 2.4T engine with a 135 kW and 480 Nm output. Its maximum thermal efficiency is 42%.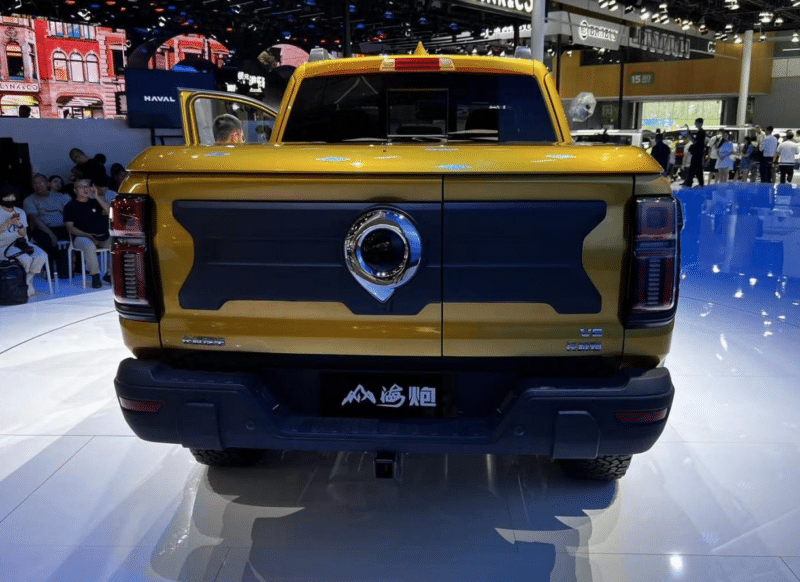 The Performance version follows the standard version's design line. Only it added more off-road components, such as a front winch, wading hose, and rear cargo rack. The new version has a black front center mesh, black rims, fixed side sills, black gantry, 18-inch off-road AT tires, and K-MAN nitrogen shock absorbers.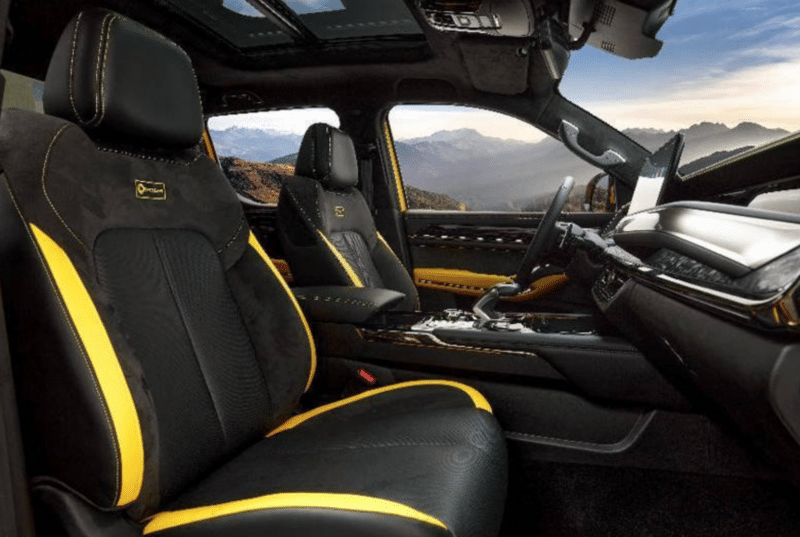 The interior of the latest version features a 12.3-inch full LCD instrument panel and a 14.6-inch center control screen. The Performance drivers can rely on HWA high-speed pilot-assisted driving features, including adaptive cruise control, automatic parking, front and rear driving record, 360 HD surround view, etc.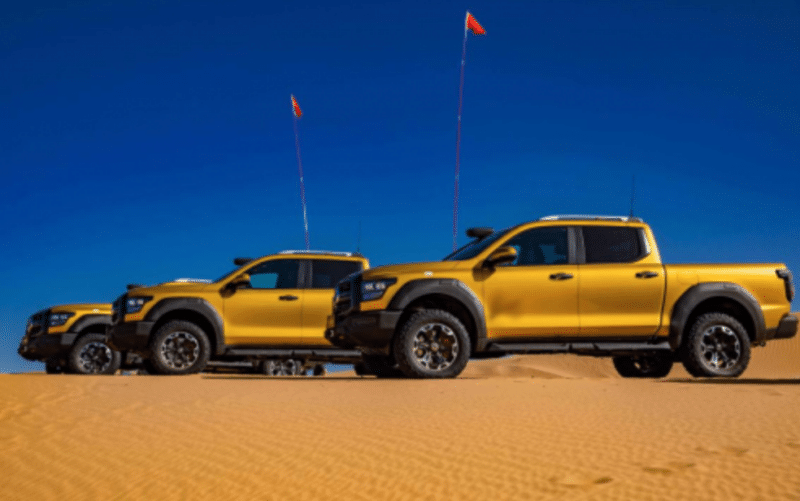 The Performance version continues to be powered by a 3.0L V6 turbocharged engine with a 48V light hybrid system. The engine has a maximum power of 260kW and a maximum torque of 500N-m. The powertrain uses a longitudinal 9-speed automatic transmission. It has a BorgWarner 4A+LOCK four-wheel drive system. The front/rear axle electronically controlled differential lock, with standard, sport, economy, snow, mud, sand, and three terrain modes. The vehicle's minimum ground clearance is 239mm. The maximum wading depth is 900mm..
Source: Gasgoo