Changan Auto's new Lumin EV 301 km version launched. The guide price for this EV starts from 61,900 yuan (8,500 USD).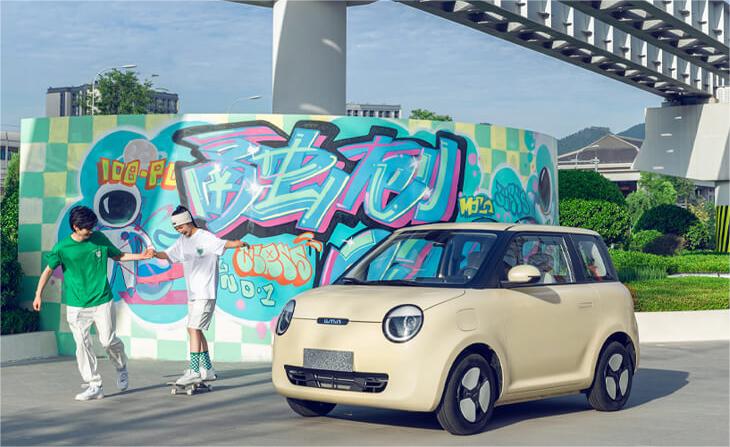 In addition to the new model, Changan is rolling out a new optional package. When purchasing a Lumin fast-charging model, buyers can acquire a 3.5kW charging pile for 2,558 yuan (250 USD). This package includes 30-meter barrier-free construction and installation services. Furthermore, customers can enjoy a limited-time discount, with a deposit of 520 yuan (71 USD) offsetting the car's price by 2,000 yuan (273 USD).
Changan Lumin is positioned as a pure electric mini car, constructed on the EPA0 pure electric platform. The configuration of the new model remains largely identical to its predecessor. The primary upgrade is supporting DC fast charging. Fast charging from 30% to 80% of the battery capacity now takes only 35 minutes at room temperature, and a scheduled charging function is included.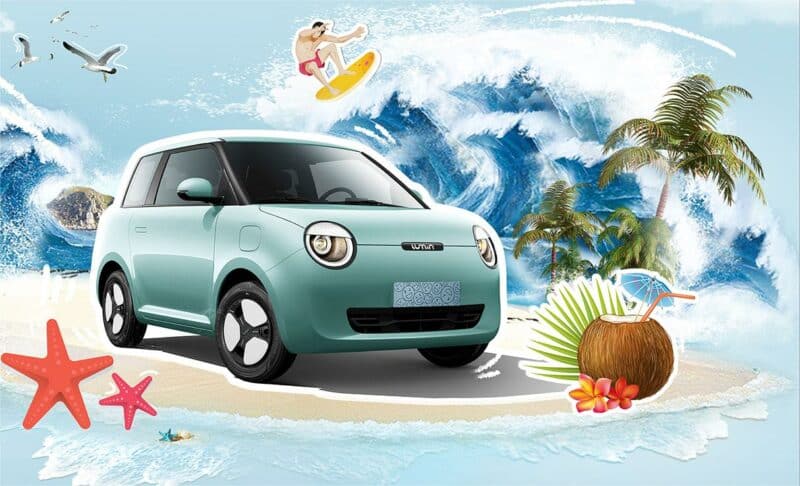 The Changan Lumin features a two-door, four-seat layout. Its compact dimensions measure 3270mm in length, 1700mm in width, and 1545mm in height, with a wheelbase spanning 1980mm.
Inside the vehicle, buyers can choose from three color options. The interior is equipped with a three-spoke steering wheel and a 10.25-inch touch screen. Additionally, a central floating LCD screen is incorporated into the design. The car offers features such as reverse imaging, mobile phone interconnection, voice control, and Bluetooth for both music and phone calls.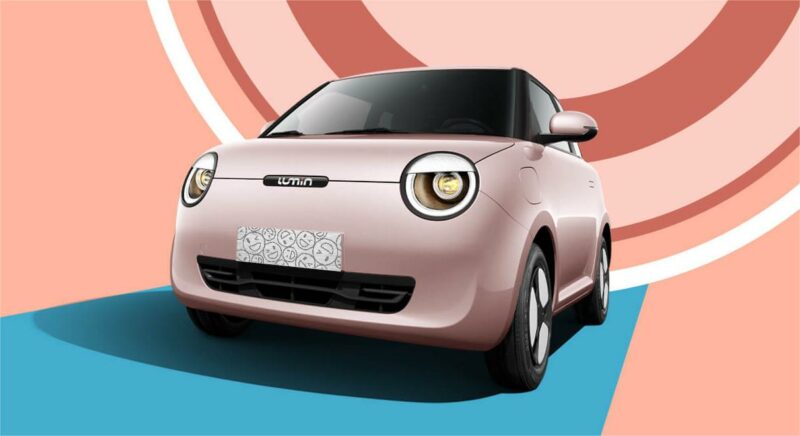 The Lumin's powertrain consists of a 35kW maximum motor power, a 27.99kWh battery pack, and a CLTC cruising range of 301km. In terms of chassis, the vehicle employs a front MacPherson and rear coil spring integral axle suspension.
Its competitor
The primary competitor for the Changan Lumin is the Wuling Hongguang Mini EV. The Wuling EV is a strong contender in this segment, and it holds a unique position in the market. While the entry-level Mini EV is notably cheaper than the Changan Lumin, the higher-end models of the Lumin are priced above those of the Mini EV. The Lumin, however, boasts a more powerful motor and a larger size.