California Governor Gavin Newsom visited Shenzhen, the birthplace of BYD. He has test-driven the BYD's YangWang U8, calling it "another leap in technology". Newsom drew public attention in 2020 by signing agreements with BYD to produce masks. He has again made headlines, test-driving the BYD's flagship model in Shenzhen, China.
Gavin Newsom's visit to China
Gov. Gavin Newsom opened his weeklong visit to China on Monday, focused on climate change. His tour includes Hong Kong, Beijing, Shanghai and Shenzhen. Newsom began his visit with a climate discussion in Hong Kong and continued to Shenzhen, the first Chinese city to deploy an all-electric bus fleet.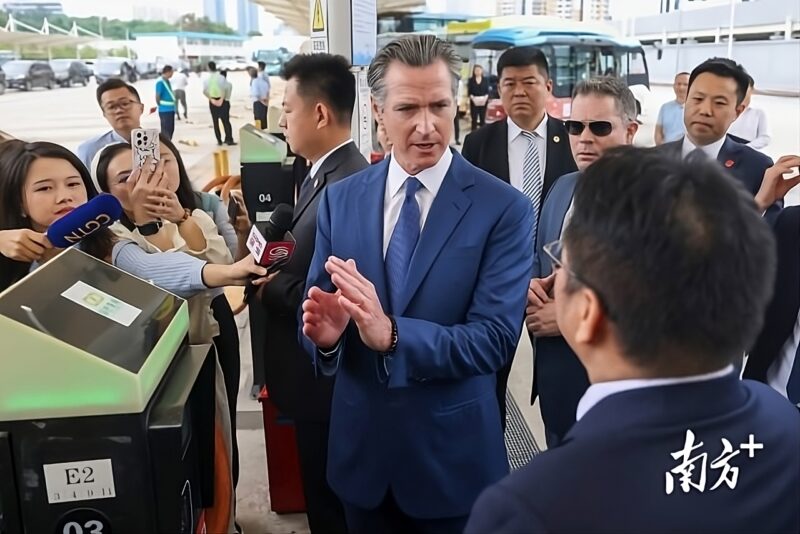 Shenzhen is also the homeland of BYD, a car maker that has an electric bus plant in California. In 2020, Gavin Newsom inked several multimillion-dollar contracts with this car maker. And their story of friendship continued in Shenzhen, where Newsom test-drove the YangWang U8.
California Governor performed the famous YangWang U8's feature, the tank turn. He has also driven this vehicle around the bus stop. In a short interview recorded by Shenzhen Daily, Newsom underlined the design, functionality, and smart weight distribution of the YangWang U8, calling it "another leap in technology".
"This is another leap in technology, the next-level leap I did not expect. And I appreciate this technology. Incredible, absolutely beautiful car. The design, functionality, weight, and weight distribution"

California Governor Gavin Newsom
After being asked if he would like to take the YangWang U8 back to Sacramento, Gavin Newsom answered he wants two. Of course, BYD is still far from passenger car sales in the U.S. But this milestone becomes more feasible every year.
More on YangWang U8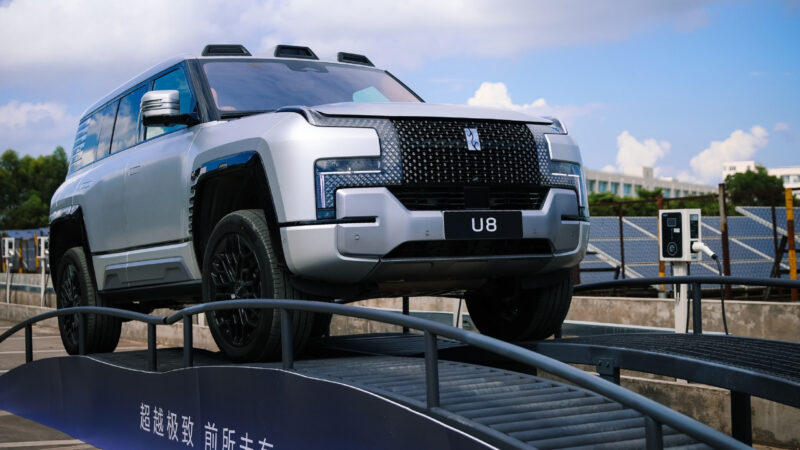 YangWang U8 is a high-end SUV from BYD. It has four electric motors with a combined power output of 880 kW (1,197 hp). Its zero-to-hundred acceleration time is 3.6 seconds. It can perform 360° tank turn, wade, and float on water in emergencies. The U8 is a giant vehicle with dimensions of 5319/2050/1930 mm with a wheelbase of 3050 mm. It is 502 mm longer, 137 mm narrower, and 39 mm lower than the Mercedes-Benz G-Class.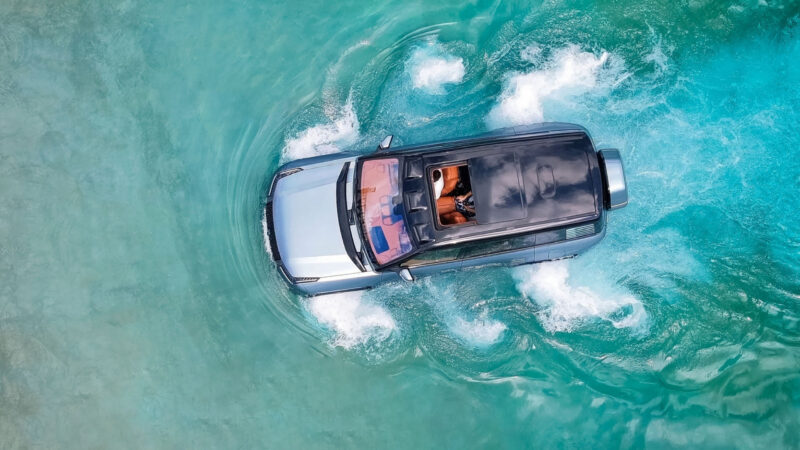 Inside, the YangWang U8 has five seats. It is an electric range extended vehicle (EREV) with a 2-liter ICE acting like a generator. The U8's battery is LFP with a capacity of 49.05 kWh. In EV mode, this beast can run up to 180 km of CLTC range. Its mixed range reaches 1,000 km, thanks to a 75-liter fuel tank.
The price tag of the YangWang U8 in the domestic market is 1,089,000 yuan (149,000 USD). In September, BYD Brazil confirmed that YangWang U8 is coming to the largest Latin American country in May 2024.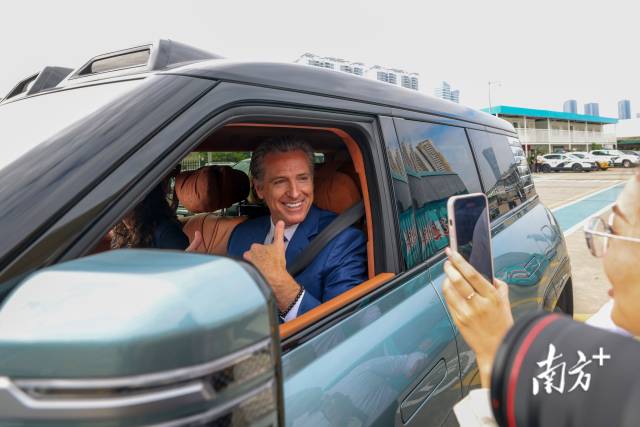 Source: Shenzhen Daily, APnews, SZnews