Xpeng Motors revealed that it delivered 20,002 new EVs during October in the company's announcement on November 1. The sales marked a year-on-year increase of 292% and represented a month-on-month growth of 31%.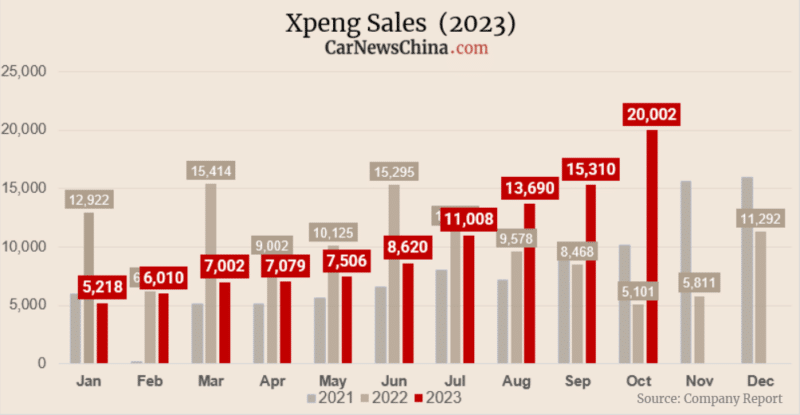 One of the key contributors to the sales has been the Xpeng G6, a model that has demonstrated significant popularity among consumers, making an enormous contribution to Xpeng's sales growth. In October, Xpeng delivered 8,741 units of the Xpeng G6, accounting for 44% of the total deliveries by the company during the month. It's important to note that the sales of the Xpeng G6 increased by 7% compared to last month. Since its launch, the cumulative delivery volume of the Xpeng G6 has now exceeded 28,000 units.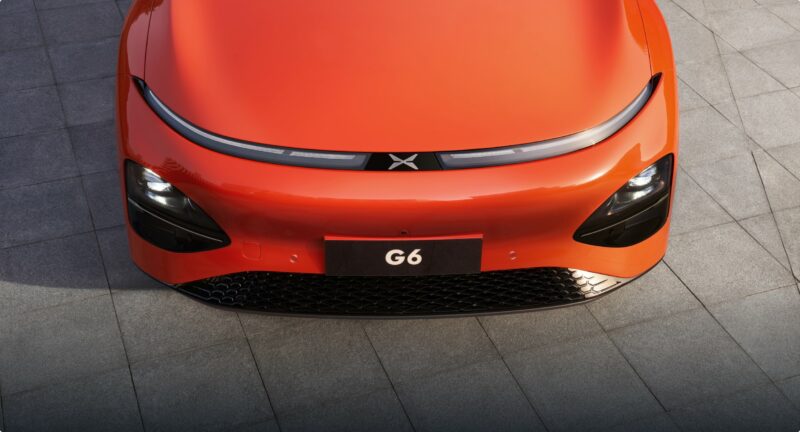 In the past few months, Xpeng's performance has begun to rebound. For the third quarter of 2023, the company reported a cumulative delivery volume of 40,008 vehicles. This figure not only surpassed the 40,000-unit milestone but also represented a year-on-year growth rate of 35%. Furthermore, the month-on-month increase for the third quarter was 72%.
While Xpeng's recent performance has been outstanding, it's essential to recognize that the company faced challenges earlier in 2023. As of the end of this month, the cumulative sales figures for the year showed a 2% decrease compared to the same period in the previous year. This decline in incremental sales was mainly due to Xpeng's relatively poor sales performance in the first two quarters of this year.
One of the significant driving factors behind Xpeng's surge in deliveries is the launch of the Xpeng G6. This model has quickly gained popularity and, as a result, has a substantial backlog of orders. Customers may experience wait times of over a month for their orders to be fulfilled. To meet this growing demand, Xpeng is actively working to enhance the production capacity and delivery capabilities of the Xpeng G6 model. This includes streamlining manufacturing processes and distribution logistics to meet customers' needs.
Source: iTHome