The Shanhai L9 SUV is expected to officially launch on November 14 in China. Shanhai (山海) is a new hybrid vehicle series under Jetour, which is a brand under Chery. Once launched, the Shanhai L9 will compete with plug-in hybrid SUVs such as the BYD Frigate 07 and the Haval Second-Generation Big Dog PHEV.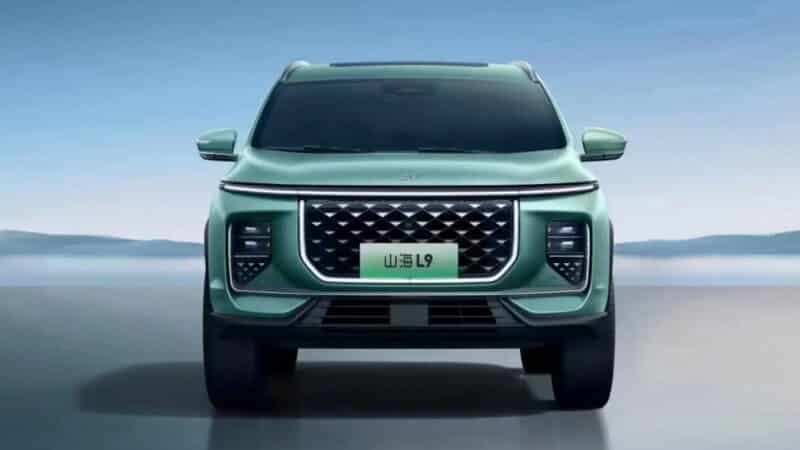 Earlier in September this year, the Jetour Shanhai L9 was declared by the Chinese Ministry of Industry and Information Technology (MIIT). In the front, the angular contour face has split headlights, a through-type LED light strip, and a grille decorated with silver triangular elements.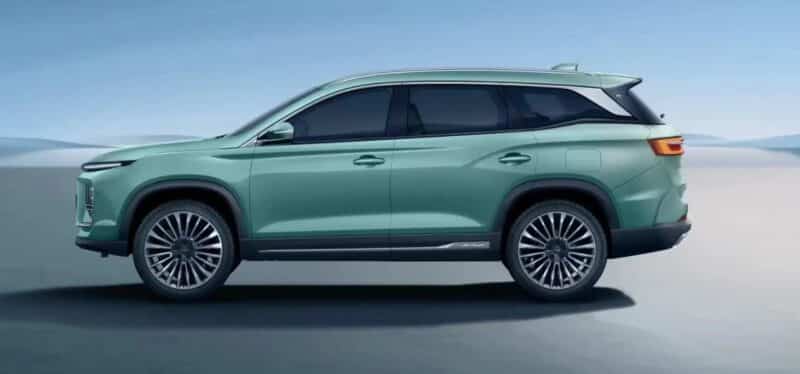 Positioned as a mid-size SUV, the Jetour Shanhai L9 measures 4862/1925/1784 mm, with a 2850 mm wheelbase. Three seat layouts will be offered: five-seater (2+3), six-seater (2+2+2), and 7-seater (2+3+2). In addition, the Jetour Shanhai L9 runs on 19-inch wheels (235/55 R19) or 20-inch wheels (255/45 R20).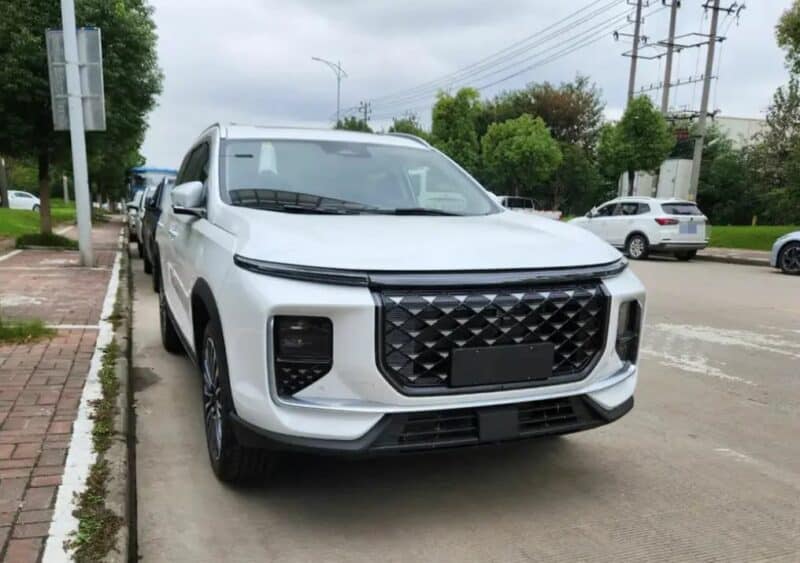 The rear comes with a through-type taillight set, a roof spoiler, a high-mounted brake light, and two exhaust outlets at the bottom. The "Shanhai L9 C-DM" Chinese character is located on the lower right.
Based on the interior spy shots, the cockpit has a three-spoke flat-bottomed steering wheel, a rectangular LCD instrument panel, and a large floating central control screen. At the same time, there is a mobile phone wireless charging pad, two retractable cup holders, and a crystal gear lever on the center console.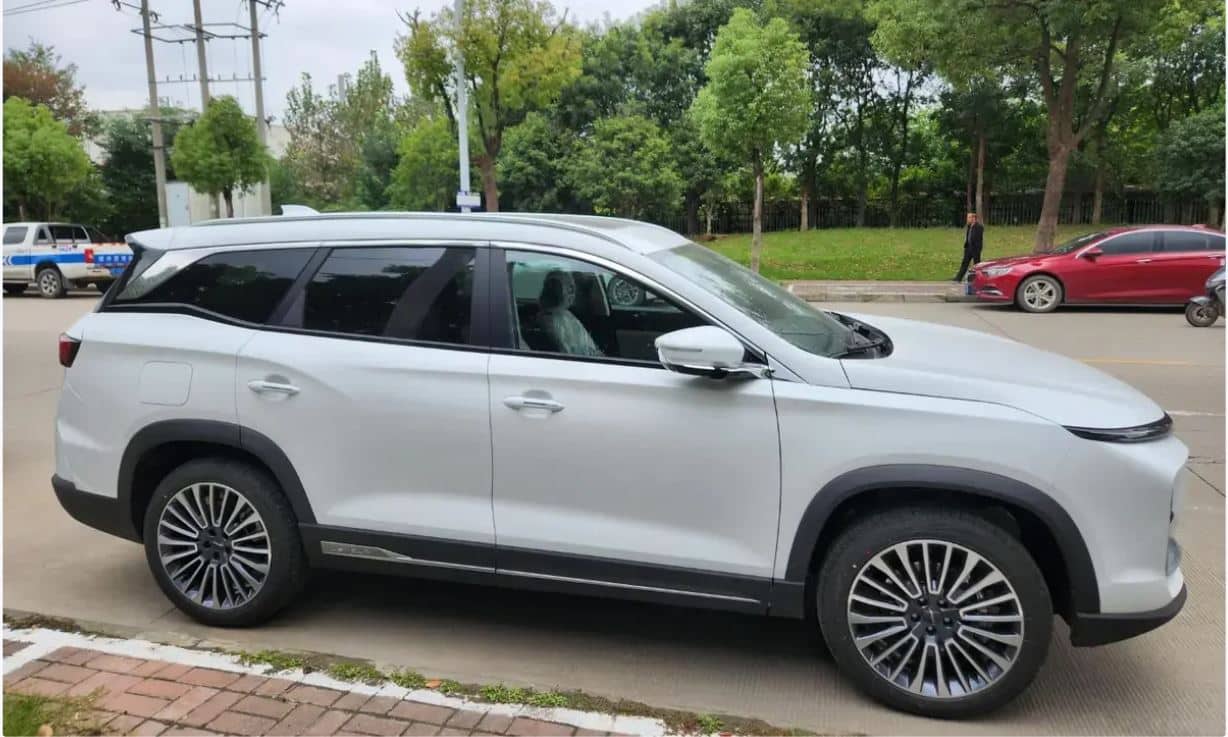 The powertrain is equipped with a plug-in hybrid system consisting of a 115 kW 1.5T four-cylinder engine (model SQRH4J15) and an electric motor, mated to a 3-speed DHT. The top speed is 180 km/h, the comprehensive system fuel consumption is 1.49L/100km. Its 19.43 kWh ternary lithium battery pack provides a WLTC pure electric cruising range of 84 km.
Source: Jetour Weibo, Chinese MIIT