This is Jetour's upcoming brand-new SUV called Shanhai L9, as declared by the Chinese Ministry of Industry and Information Technology (MIIT). Shanhai (山海 – literal translation means mountain sea from Chinese) will be a new hybrid vehicle series under Jetour, according to the brand. The new car is expected to officially launch in the fourth quarter of this year. Jetour is a brand under Chery.
Originally, Jetour was a vehicle series under Chery, but then it became an independent brand. Currently, the brand sells the Jetour X70 series, Jetour X90 series, Jetour Dasheng, and the newly released Jetour Traveller, focusing on the ICE vehicle market. As new energy vehicles are becoming more and more popular, Jetour is starting its march into the new energy vehicle market, hence the creation of the Shanhai series.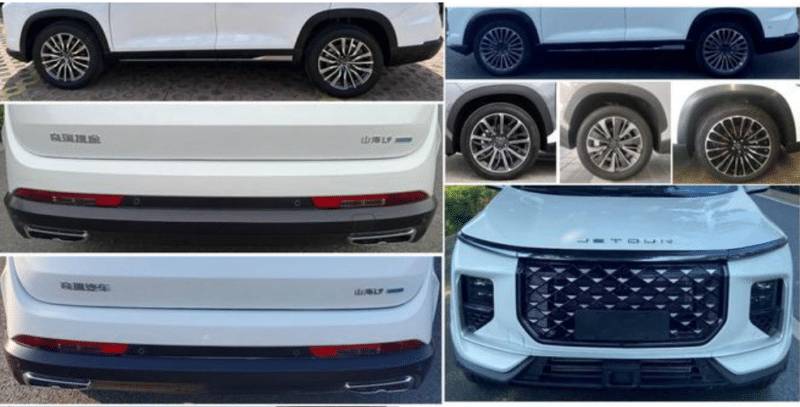 Shanhai L9 is positioned as a mid-size SUV powered by a plug-in hybrid system. It has a size of 4862/1925/1784mm, with a 2850mm wheelbase, which is larger than the Chery Tiggo 9. The front has a large blackened polygonal grille decorated with inverted silver triangles on the top. Below is the grille is a chrome trim strip. The declared information also revealed a front millimeter wave radar in addition to cameras and regular radars. It is very likely that the L9 will support advanced driving assistance capabilities.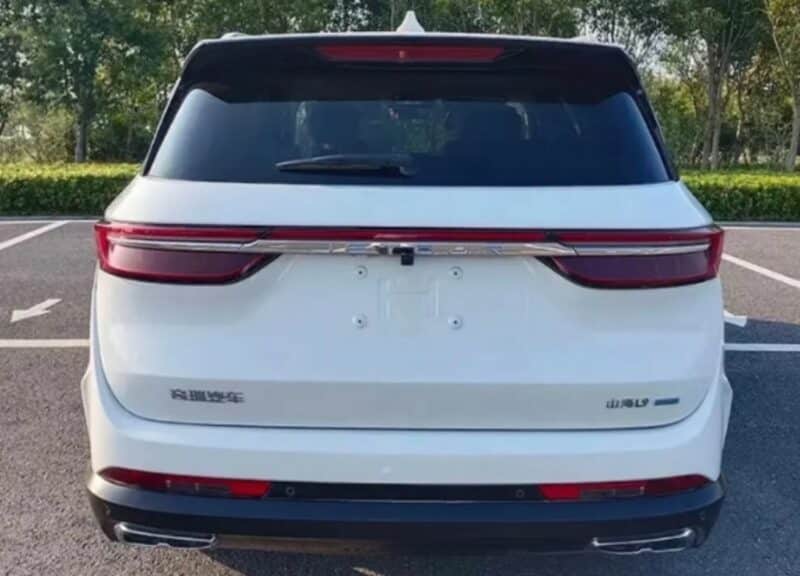 The rear has the popular through-type taillight group design incorporated with a chrome trim strip. In addition, the small roof spoiler is paired with a single exhaust outlet decoration on each side.
At this time, the interior specification has been not revealed. Shanhai L9 might offer three layouts: five-seater, six-seater, and seven-seater. As for the powertrain, the car's plug-in hybrid system will adopt Chery's Kunpeng DHT hybrid system, which is composed of a 1.5T engine and an electric motor as well as a ternary lithium battery pack. The engine model is SQRH4J15 with a maximum power of 115 kW and a fuel consumption of 1.49L/100km.
We'll watch closely for more information, stay tuned!
Source: Chinese MIIT