The Avatr 12 electric hatchback from Changan, Huawei, and CATL launched in China. It is available in three trim levels, starting at 300,800 yuan (41,265 USD). It has up to 578 hp, a 700-km range, 27 speakers, and an air suspension. 
Avatr was initially founded by Changan New Energy and Nio in 2018. Later, Nio distanced from the JV due to financial reasons. CATL replaced it in the joint project. Changan owns 40% of the shares, while CATL holds over 17%. The rest belongs to various investment funds. In this project, Huawei acts as the leading supplier. Currently, Avatr's model line comprises two models: 11 SUV and the just launched 12 hatchback.
Avatr 12 exterior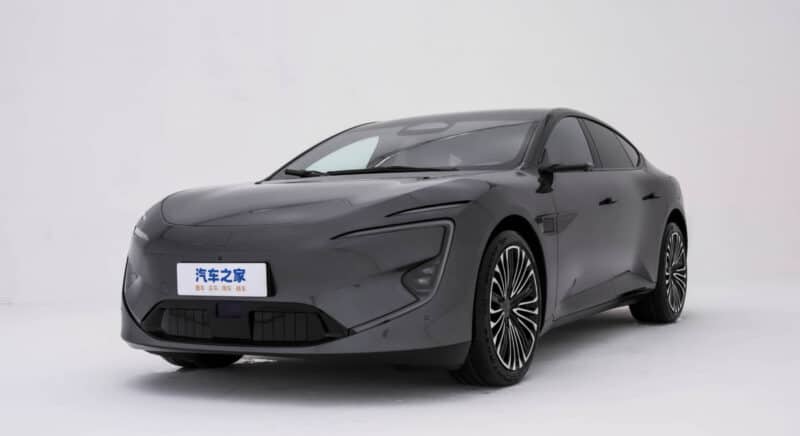 The Avatr 12 is a full-size electric hatchback with a signature brand's design language. But the brand's representatives prefer to call it "gran coupe". It has bi-leveled running lights with high beams integrated into the front bumper. From the back, the Avatr 12 hasn't got a rear windshield. Instead, it has a huge sunroof acting like a rear glass. It is available with cameras instead of rearview mirrors as an option.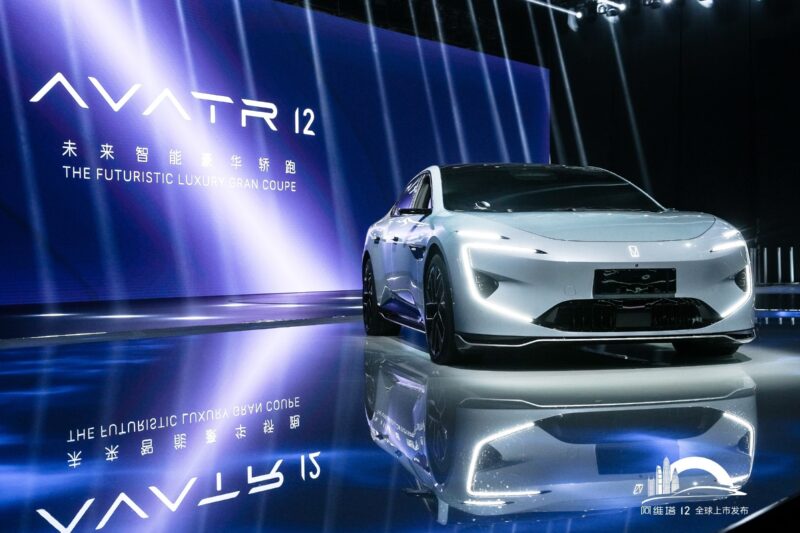 Its dimensions are 5020/1999/1460 mm with a wheelbase of 3020 mm. For clarity, it is 29 mm shorter, 62 mm wider, and 37 mm lower than the Porsche Panamera. Its wheelbase is 70 mm longer than the Panamera's. It is available in eight exterior matt and glossy colors.
Avatr 12 interior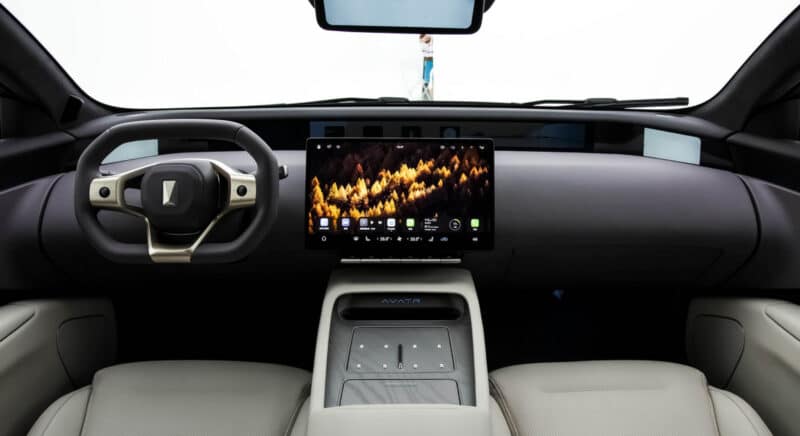 Inside, the Avatr 12 has a huge screen that goes through the center console. Its diameter reaches 35.4 inches. It also has a touchscreen of 15.6 inches powered by the HarmonyOS 4 system. The Avatr 12 also has 27 speakers and 64-color ambient lighting. It also has a small octagonal-shaped steering wheel with a gear shifter that sits behind it. If you have chosen side view cameras, you will get two more 6.7-inch monitors.
The center tunnel has two wireless charging pads and a hidden compartment. Its seats are wrapped in Nappa leather. The front seats of the Avatr 12 can be inclined to the 114-degree angle. They are heated, ventilated, and are equipped with an 8-point massage function.
The Avatr 12 also has an advanced self-driving system with 3 LiDAR sensors. It supports highway and urban smart navigation functions. It means the car can drive on its own. The driver only needs to choose the destination point and carefully monitor the driving process.
Avatr 12 powertrain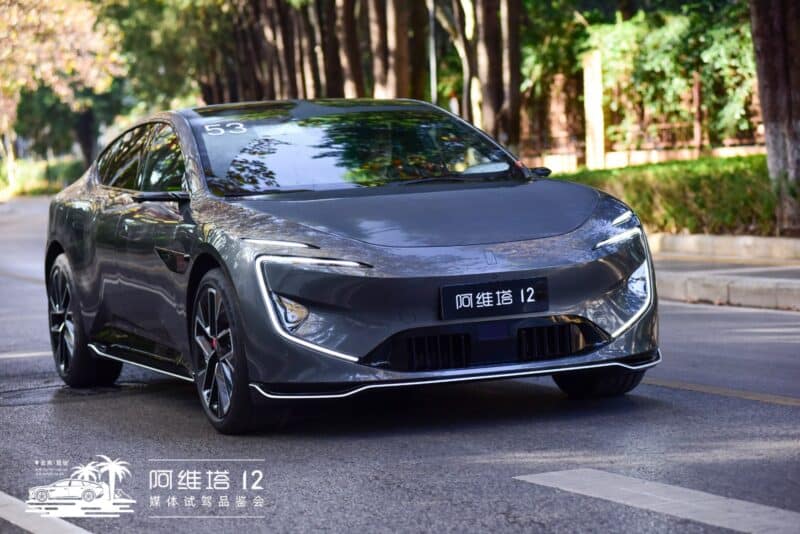 The Avatr 12 stands on the CHN platform developed by Changan, Huawei, and CATL. Its chassis has an air suspension that enhances comfort and allows raising it by 45 mm. The Avatr 12 has a CDC active damping system.
The powertrain of the Avatr 12 has two options:
RWD, 313 hp, 370 Nm, 0-100 km/h in 6.7 seconds, 94.5-kWh CATL's NMC battery, 700 km CLTC
4WD, 578 hp, 650 Nm, 0-100 km/h in 3.9 seconds, 94.5-kWh CATL's NMC battery, 650 km CLTC
Avatr 12 price range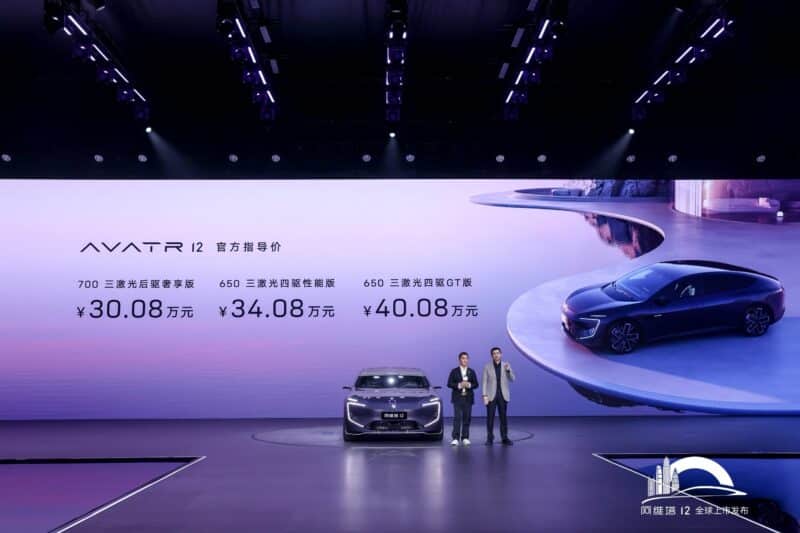 The Avatr 12 is available in three trim levels:
Luxury RWD – 300,800 yuan (41,265 USD)
Performance 4WD – 340,800 yuan (46,750 USD)
GT 4WD – 400,800 yuan (54,985 USD)
The GT version is equipped with an air suspension and CDC system as standard. It also has a self-dimming sunroof, electrically-powered doors, R21 wheels with Brembo brakes, etc. In China, the Avatr 12 will rival the Zeekr 001, Nio ET7, Rising F7, and other EV sedans/hatchbacks. 
Source: Avatr, Avatr Weibo, Autohome