On August 24, Avatr 11 Harmony Edition pure electric SUV was officially launched at the 2023 Chengdu Auto Show. A total of four models were launched with a price range of 300,000 – 390,000 yuan (41,000 – 54,000 USD). As indicated by its name, the Harmony Edition is equipped with Huawei HarmonyOS 4.0 and ADS 2.0 (Automated Driving System).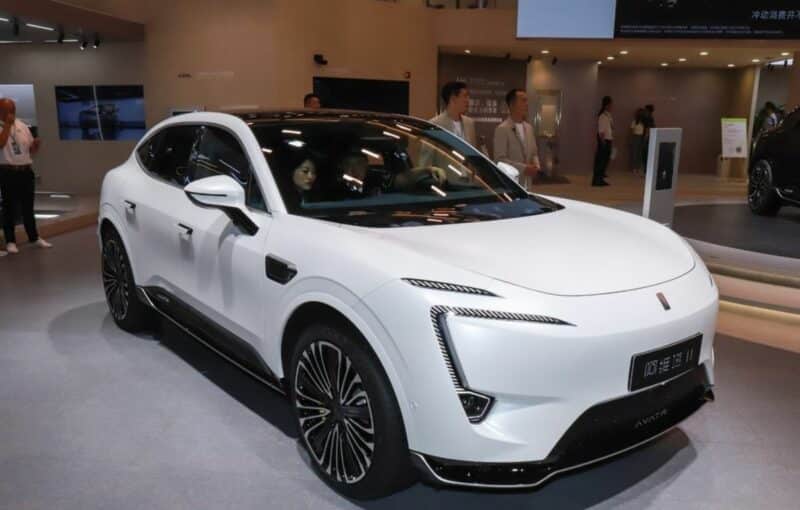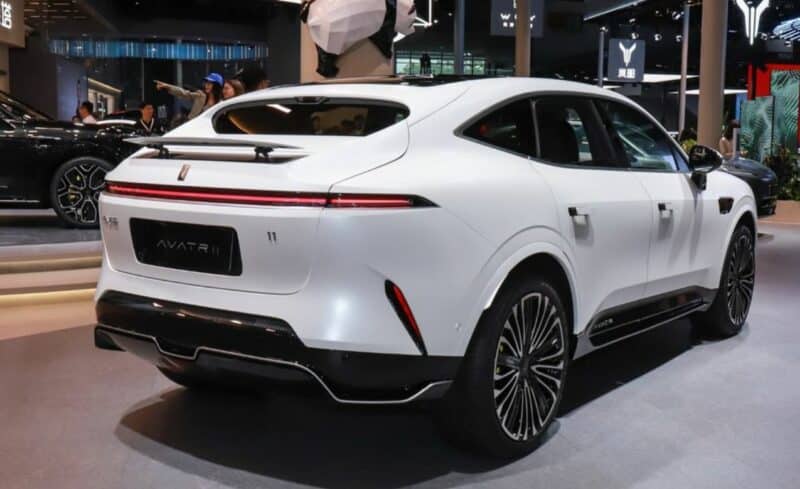 Avatr 11 targets the pure electric medium and large SUV market segment. Since Avatr is a joint venture among Changan, Huawei, and CATL, Avatr 11 is built based on the CHN electric platform from Changan, comes standard with full-stack smart car solutions from Huawei, and is powered by ternary lithium batteries from CATL.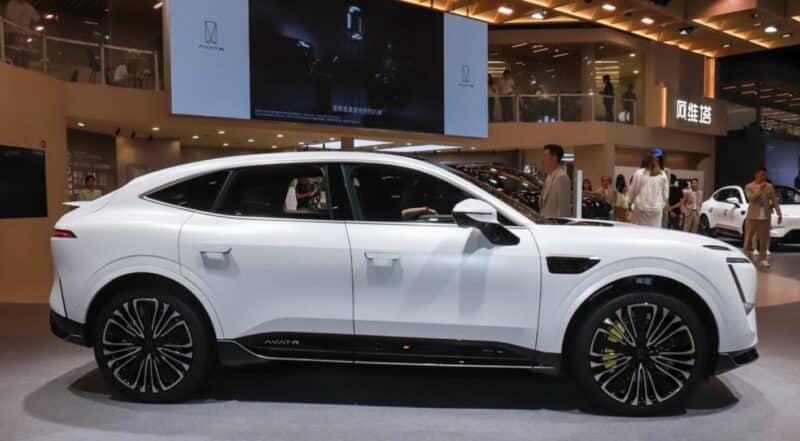 The size of the car is 4880/1970/1601mm, with a 2975mm wheelbase.
The new Avatr 11 runs on 22-inch wheels and Brembo's four-piston all-aluminum yellow calipers.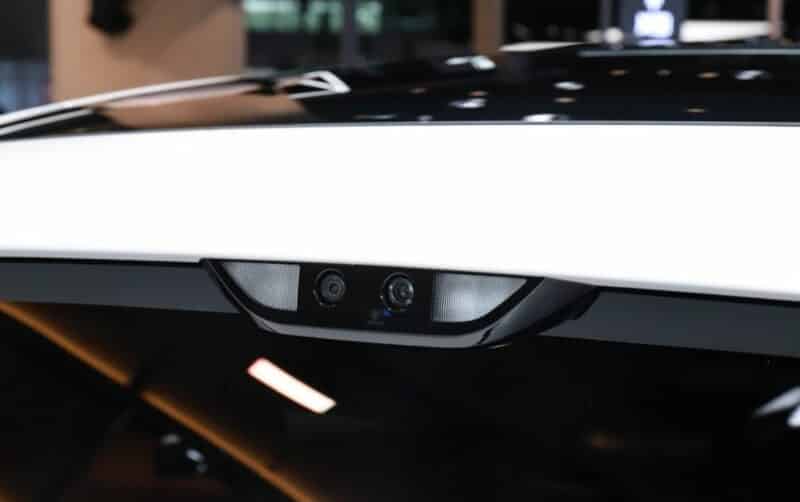 The Harmony Edition is equipped with a total of 34 sensors and Huawei ADS 2.0 which supports functions such as collision avoidance, lane change, autonomous parking assist, remote parking assist, and valet parking assist under tight parking space conditions. One of the biggest highlights of ADS 2.0 is its advanced automatic emergency braking feature called GAEB developed based on Huawei's GOD (General Obstacle Detection) network which allows vehicles to detect objects such as fallen trees and rocks. Additionally, in urban settings, Huawei claims that this system is able to handle U-turns at intersections, roundabouts, and construction zones.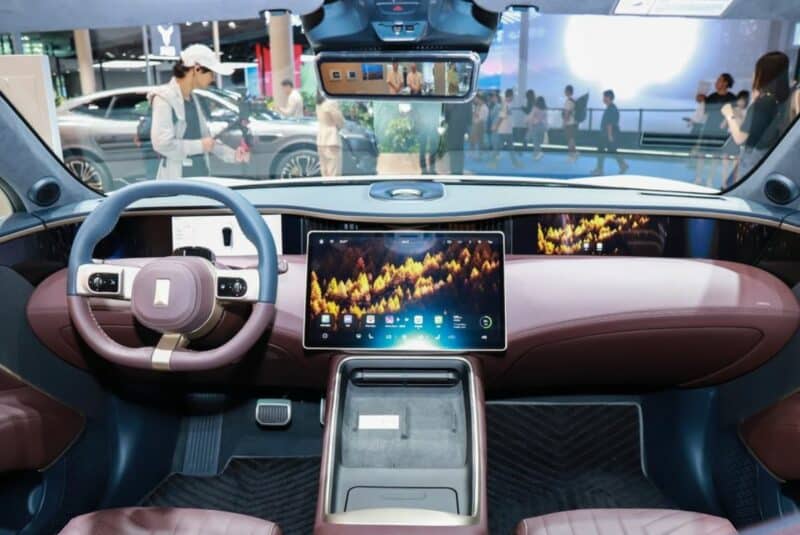 Inside, the 15.6-inch central control screen supports split-screen functionality to open multiple windows such as navigation, games, and videos. Furthermore, a window from the central control screen can be 'slide' to be displayed on the co-pilot screen. The system can also recognize the voice commands issued by the co-pilot. The full LCD instrument panel is 10.25-inch in dimension.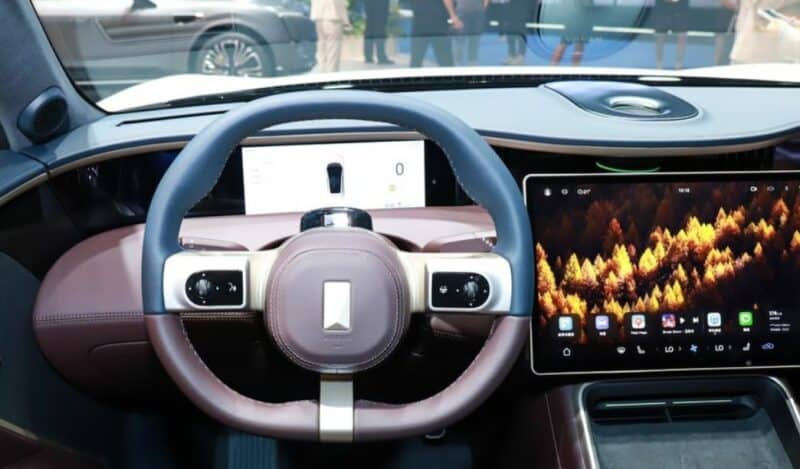 Six modes are available for users to choose from: rest mode, movie viewing mode, karaoke mode, pet mode, car wash mode, and short-term empty occupant mode (i.e. temporarily exit the cockpit to run an errand).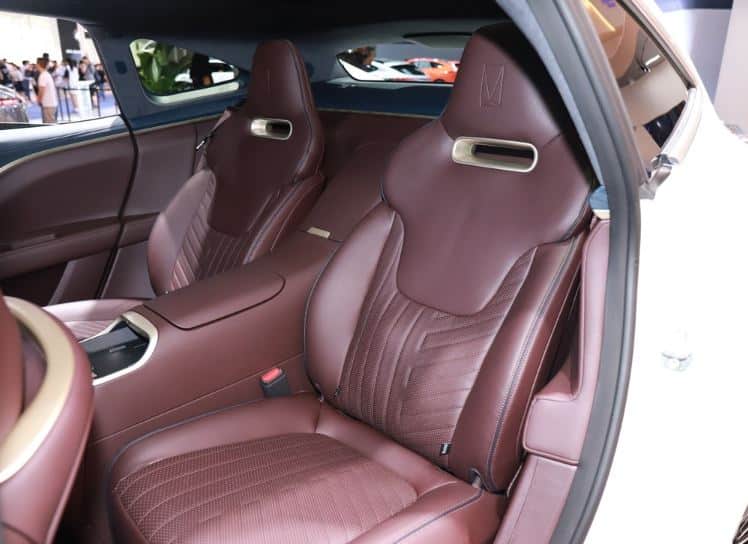 The seats are wrapped in Nappa leather material. The front seats come standard with ventilation, massage, and heating. The ambient lights have been upgraded from 64 colors to 256 colors. The ceiling is covered in suede material.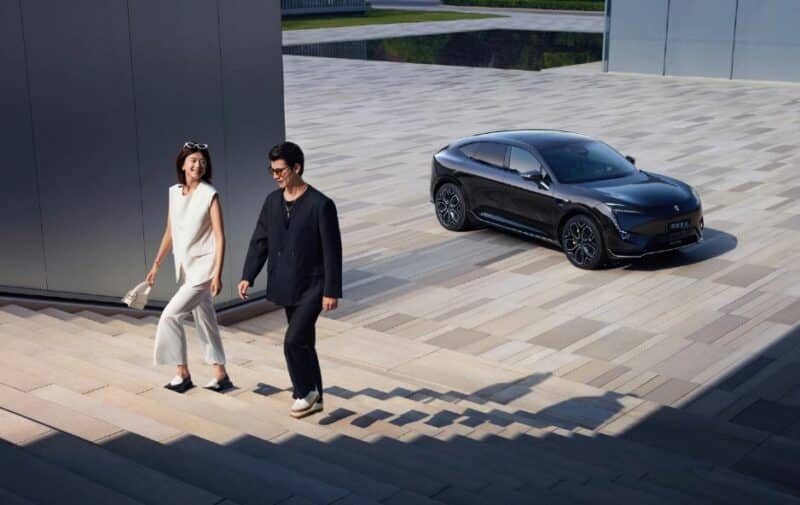 The powertrain consists of Huawei's DriveONE high-voltage electric drive system, which supports single or dual motors. The single-motor rear-wheel version has a maximum power of 230 kW, a peak torque of 370 Nm, a 0 – 100 km/h acceleration time as fast as 6.6 seconds, and a CLTC cruising range of up to 730 km. The dual-motor four-wheel drive version has a maximum power of 425 kW, a peak torque of 650 Nm, a 0 – 100 km/h acceleration time as fast as 3.9 seconds, and a CLTC cruising range of up to 700 km. The battery capacity options are 90 kWh and 116 kWh. All models are equipped with 750V high-voltage charging technology.