On November 10, Dongfeng officially launched its eπ sub-brand which focuses on new energy vehicles to help Dongfeng achieve 100% electrification by 2024. At the launch event, eπ's first model – eπ 007, made its debut. The 007 will be available in pure electric and range-extender versions, and pre-sales are expected to begin at the end of the year.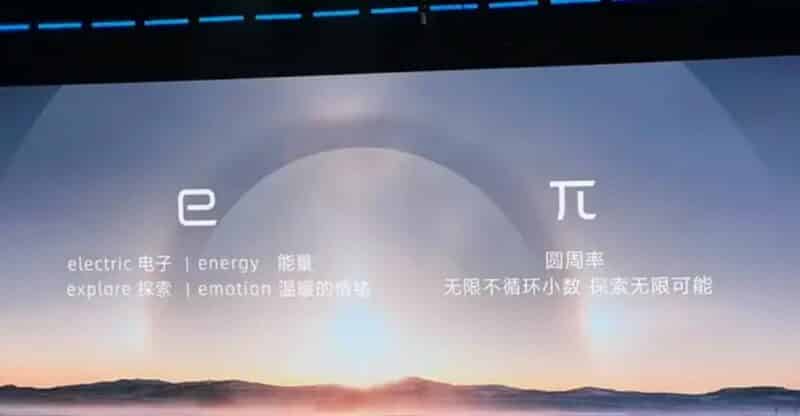 For Dongfeng, 'e' stands for electric, energy, explore, and emotion; and 'π' reflects the scientific spirit of humans to explore the unknowns.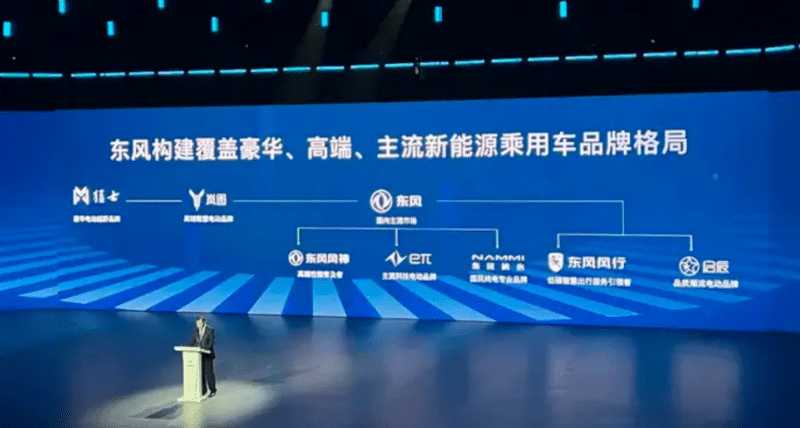 Currently, there are three major brands under the company: Voyah, Warrior, and Dongfeng, covering the mainstream to high-end markets that span gasoline-powered and new energy vehicles. Moreover, the Dongfeng brand further contains the Aeolus, Forthing, eπ, Venucia, and Nammi sub-brands. By 2025, Dongfeng has a new energy vehicle sales target of more than 1 million units.
Dongfeng eπ 007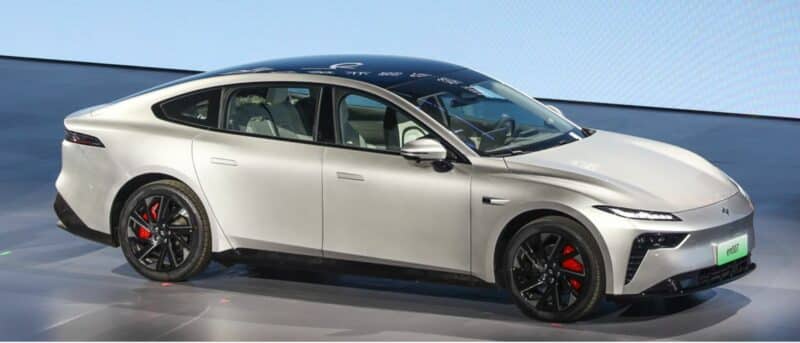 eπ 007 is built based on the Dongfeng Quantum Architecture. It is positioned as a medium-to-large sedan with a size of 4880/1895/1460 mm and a 2915 mm wheelbase, aimed at a younger consumer group. The new car features frameless scissor doors and an electric wing, bringing the coefficient of drag to 0.209Cd. Once launched, eπ 007 will compete with BYD Han and Changan Qiyuan A07.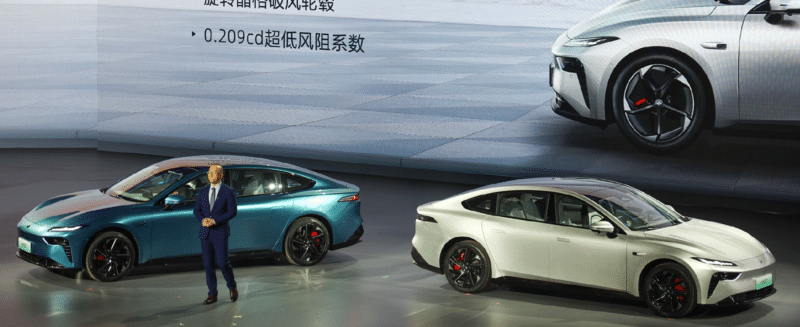 In addition, the entire eπ 007 series comes standard with a level 2+ advanced driving assistance system supported by 31 perception sensors and can realize capabilities such as memory parking and obstacle avoidance.
Furthermore, power comes from the Dongfeng Mach E powertrain system, available in single-motor and dual-motor versions.
Single-motor
Low-power version: 160 kW electric motor
High-power version: 200 kW electric motor
The dual-motor version is equipped with two 200 kW electric motors and has an official 0 – 100 km/h acceleration time of 3 seconds. The battery pack is lithium iron phosphate type, in which the range-extender model has a comprehensive range of 1,200 km and consumes 11.9 kWh of electric energy per 100 km. Under fast charging, replenishing the battery from 30% to 80% takes 26 minutes.
Source: Weibo, Dongfeng