Lotus announced that its upcoming supersport Emeya will debut publicly on November 17 at the 2023 Guangzhou Auto Show. The production and deliveries are expected to start in the first half of 2024 in China, and the EV is scheduled to hit overseas markets in 2025.
Emeya is Lotus's second mass-produced EV after SUV Eletre launched last year and the company's second car produced in China by a new company called Lotus Technologies. It is aimed at other sporty sedans such as Model S Plaid or Porsche Taycan. According to Lotus, the four-door EV can accelerate 0-100 km/h in 2.78 seconds.
Geely plans the IPO of Lotus Technologies as well as its Zeekr brand, leaving only a few brands under its umbrella that are not yet publicly listed.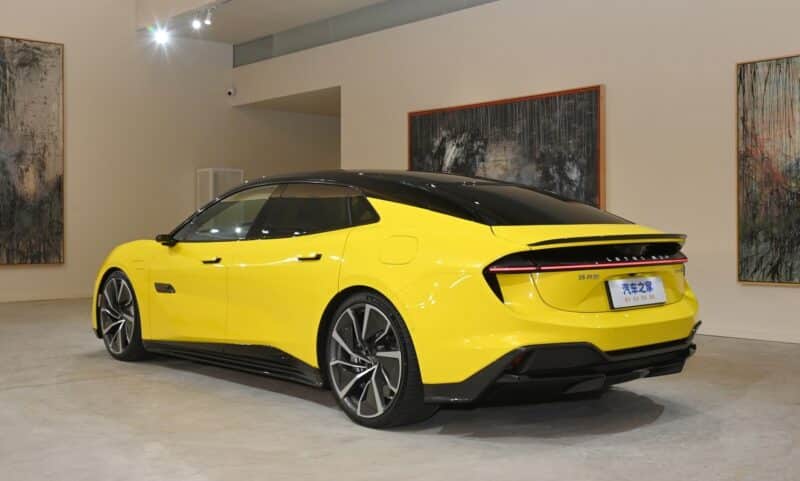 Lotus Emeya applied for a sales license in China in September, and the application documents revealed many details about the upcoming electric sedan.
As its predecessor, Eletre, it will sit on the EPA platform, which is an updated SEA platform from Geely. It is a sizeable 4-door 5-seater with dimensions (L/W/H) 5139/2005/1464 mm, respectively, and the wheelbase is 3069 mm.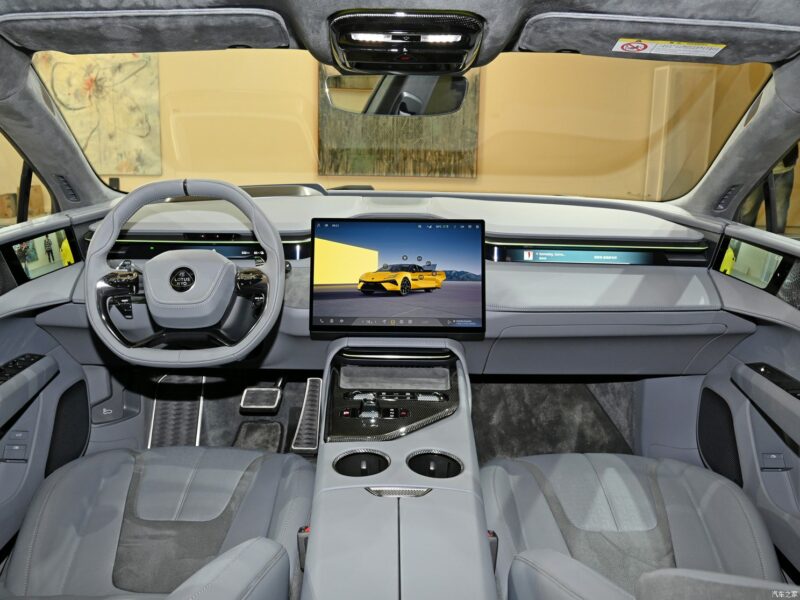 There will be two powertrain options. The lower trim has twin engines with a combined maximum power of 450 kW (225 kW each), and the higher trim has a power of 675 kW or 905 horsepower (225 kW front and 450 kW rear motor). The top speed is limited to 256 km/h.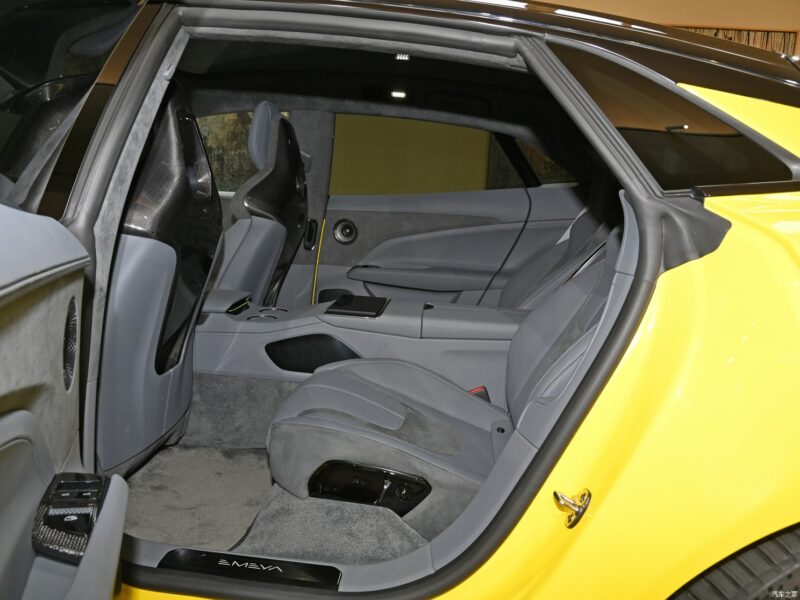 Emeya is built on 800V architecture, so expect super fast charging: Lotus claims you can get 180 km in 5 minutes using a 350 kW supercharger, and 10% to 80% takes 15 minutes. It will feature a 102 kWh battery from CATL. The curb weight is 2,565 kg, which is quite a lot for a Lotus car, considering the large sedan Nio ET7 has 2,379 kg.
The EV features not just brute power in terms of motors but also in computing power and a number of sensors. It has two Qualcomm Snapdragon 8155 chips, four LiDARs, and two Nvidia Orin X chips. It is expected to perform very well in autonomous assisted driving.
In early November, the Lotus Emeya R+ performance version broke the record on the famous Zhejiang International Circuit in China when it finished the lap in 1 minute 35 seconds (1:35:728), becoming the fastest EV.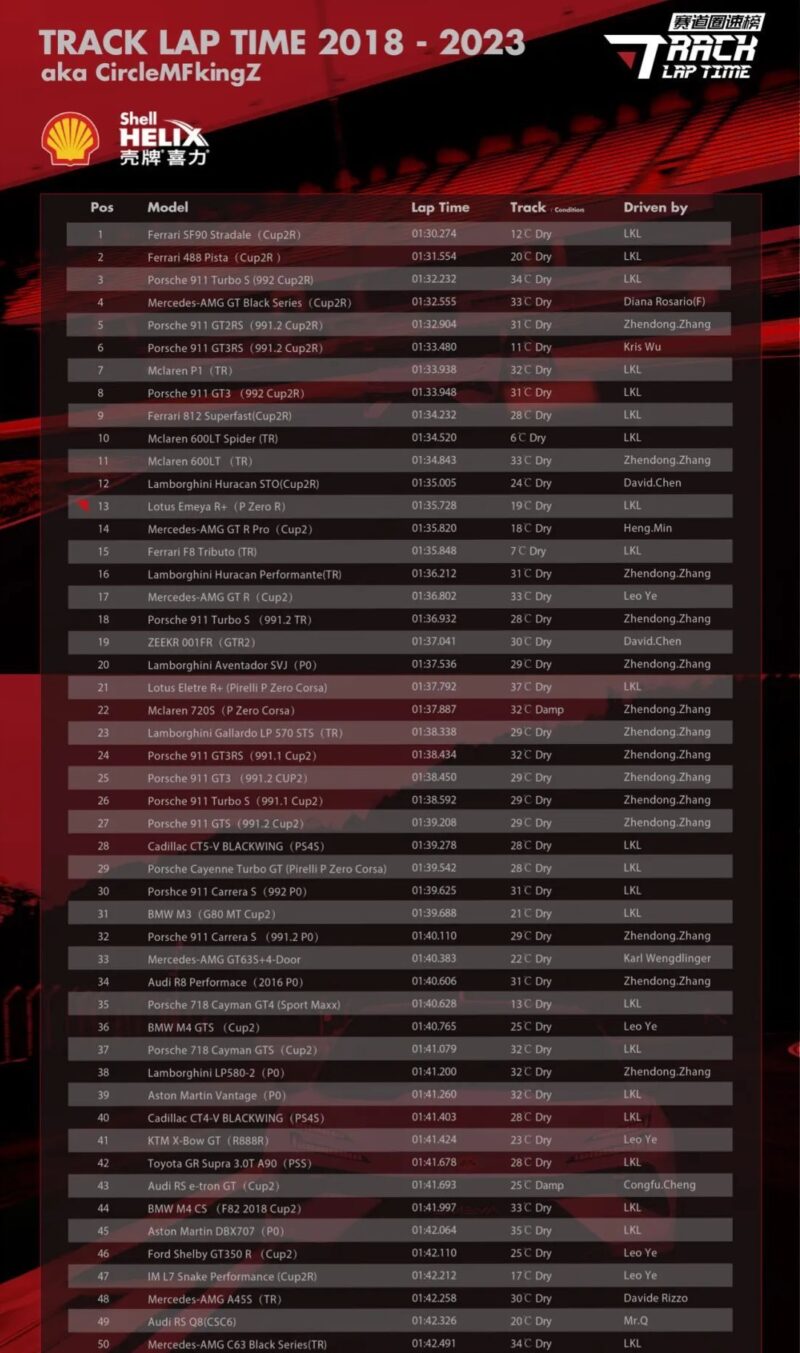 Lotus is currently a China-Malaysian company with British heritage, as 51% owns Geely Group, and 49% belongs to Etika Automobile. Production is happening in China, and R&D and design are in China and Europe. Geely Group also owns Volvo, Polestar, Lynk&Co, and EV startup Zeekr.
Recently, many pictures of Emeya driving in the streets in China without camo appeared, hinting the car is nearly market-ready. Note the EMEYA prototype vehicle sticker on the front door.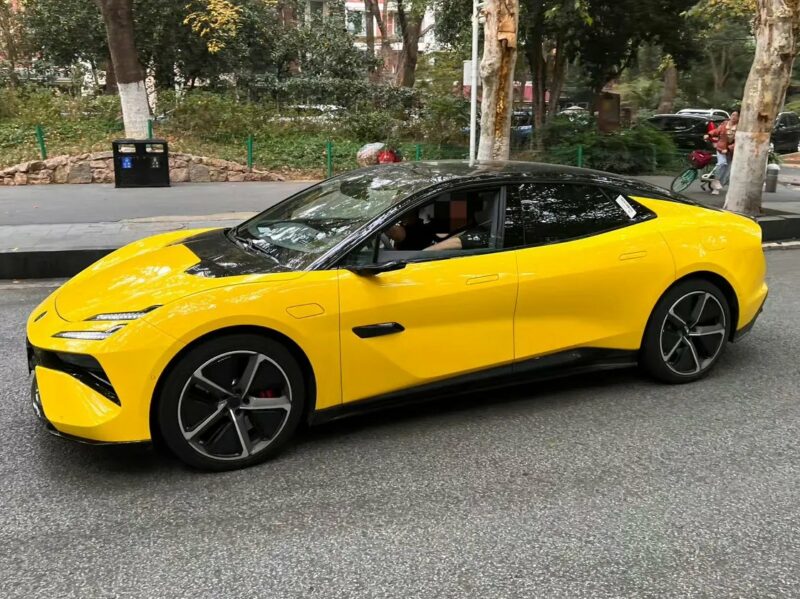 Emeya will be manufactured in Geely's plant in Wuhan, and the price is expected to be around 1 million yuan (137k USD).