On November 20, BYD made an official announcement in Japan regarding releasing the J7, a medium-sized electric bus designed for the Japanese market. The J7 will commence accepting reservations on January 1, 2024, with expected deliveries scheduled for fall 2025. It was priced at 36.5 million yen.
The medium-sized electric bus, BYD J7, is built to accommodate 61 passengers. BYD's in-house powers developed an LFP blade battery, providing a cruising range of up to 250 kilometers on a single charge. The J7 supports the CHAdeMO charging standard, offering a battery capacity of 90kW. With dimensions measuring 8990mm in length, 2300mm in width, and 3255mm in height.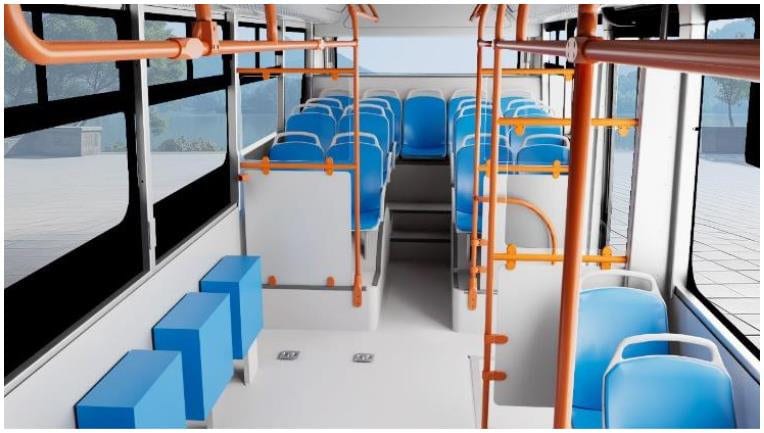 BYD Japan Bus Business
BYD said Japan is currently in a pivotal phase of transitioning towards bus electrification, leading to an increased demand for versatile vehicle types and high-efficiency charging methods in the market. BYD has actively participated in this transformation since 2015, when it introduced five K9 electric buses in Kyoto. This move marked a significant breakthrough for Chinese companies in Japan's traditional automobile stronghold. Subsequently, BYD expanded its model range, offering the compact electric bus J6, suitable for community buses, and the larger 10.5m electric bus K8, designed for Japanese special line buses. Its product lineup covers large, medium, and small-sized buses.
In addition to its vehicle offerings, BYD has adapted to the Japanese fast-charging standard CHAdeMO. Since then, BYD has continued cooperating with several Japanese charger manufacturers and signed relevant agreements to adapt to the standards and needs of the Japanese market.
BYD plans to expand Bus sales
BYD has already achieved a presence in the Japanese electric bus market, claiming a more than 70% share. The company aims to achieve cumulative sales of 4,000 electric buses in Japan by 2030.
BYD's electric buses have entered more than 400 cities in 70 countries and regions worldwide. As of last month, BYD had delivered 100,000 electric buses globally.
Source: BYD