This being a Chang'an, 'big' is relative. The famous maker of minicars, and of joint ventures with Suzuki and Ford, is planning a bigger pick up based on its biggest minivan, the Baoguang 4500.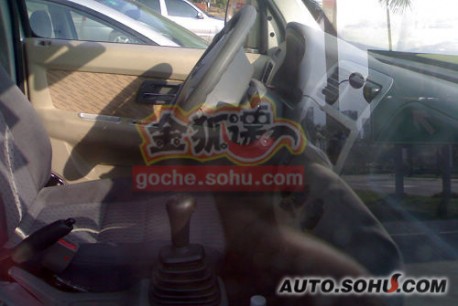 The interior loox less bling than the 4500's, Chang'an seems to aim more at farmers and small buisiness owners with this one, the 4500 is aimed at young city folk. Chang'an is likely thinking about exports too, the brand is doing fine in Africa and parts of South America where a semi-luxurious medium-sized pick up truck might sell well.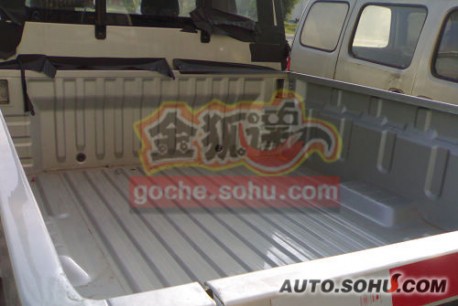 The car measures about 4.5 meter, slightly bigger than the 4500. That one comes with a nice and modern 1.3 four cilinder petrol but Chang'an will problably add a diesel for export.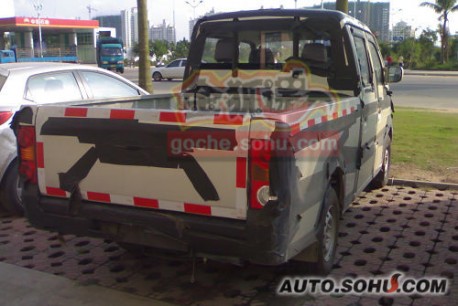 It doesn't look production ready yet and I doubt whether Chan'an will show it on the Beijing Autoshow 2010 at the end of April, since those city-eggs coming there aren't looking for a car that brings 'm back to where they all from; the farm.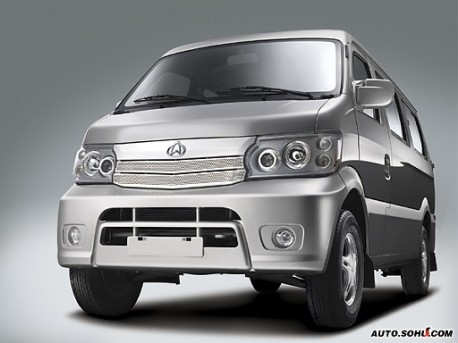 The Baoguang 4500.