Chery brought the M14 as a prototype to the Shanghai Auto Show in 2005. Today, in 2010, it is still not on the market. But it ain't death eiter, it's been spotted testing several times over the years and now again. The M14 was to be China's first hardtop convertible but they lost that title to the BYD S8. Second than might be, the car however doesn't look much ready for Beijing Auto in April.
Update: some sources say the M14 will be renamed A6CC, the A6CC being another Chery conceptcar but without a folding roof. Not sure…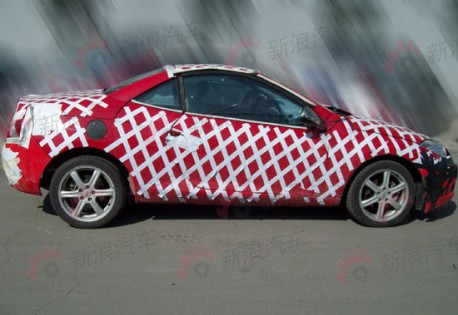 Word is that Chery had a lot of problems making the roof work well, same happened to BYD with the S8, but they figured it out in the end. Chery is working on a 2.0 turbo engine to give the M14 some boost. A fast looking car should go fast. Other engines available: a 1.6 and a 2.0 without turbo. Rumors say the Chery want to price the M14 around 160.000 yuan. It they really can keep it that low it might be hit with those cool people.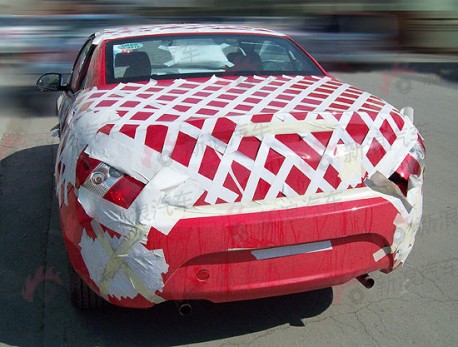 The M14 is based on the same pltform as the Chery A3 and shares most mechanics and electricals. But not, mind, that roof.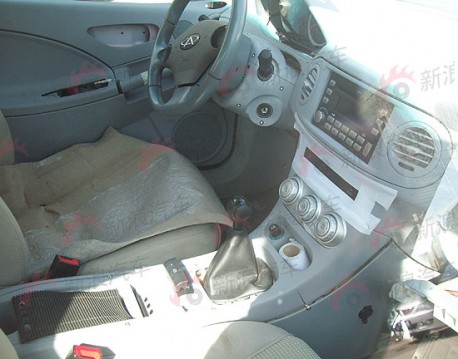 Seat covers and toiletpaper, those testdrivers must make a many long ride. As the exterior, the interior doesn't look ready for production just yet. April? My guess is not. And talking about lost sporty ones from Chery, what happend to the A6CC. It drove around in England a bit, hello chap, and was never heard from again…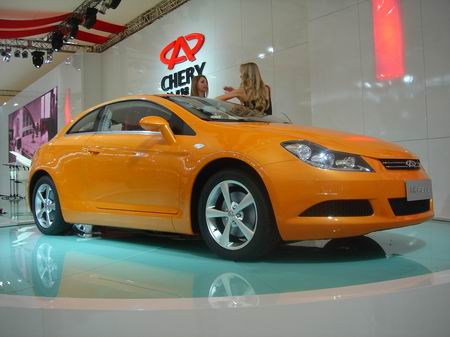 Chery A6CC