Communist leader Bo Yibo visited the then still young First Auto Works (FAW, 一汽) in Changchun on December seven 1957 for an inspection. To impress the powerful man from Beijing FAW came up with something very special; the Feiche Supercar, Feiche meaning 'Flying car' (飞车).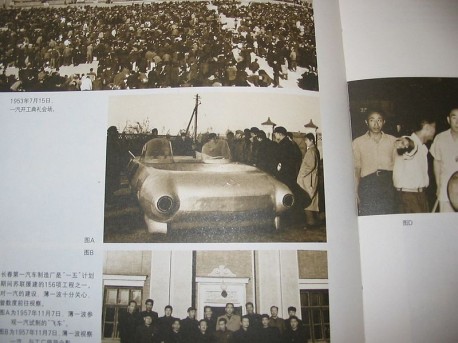 The picture comes from a book on FAW's history, it is a new found and so far the only known picture of the Feiche. The book's autor asked around about the car but oddly no one remembered anything about it. A mystery indeed. It very much loox like a one-off prototype but even that ain't sure, there might be a fleet of Feuche's flying around somewhere.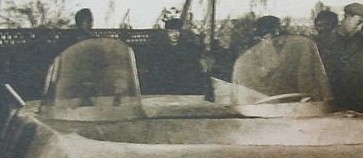 Twin cockpit and fins visible.

Logo resembles an airplane.
If any of you, Dear Readers, know something more about the remarkable machine please let me know in the comments below.
Many thanks to Erik for the Tip!