Today I went to the Beijing Automobile Trade Show in the Agricultural Exhibition Centre in Beijing. The show is an initiative of a couple of local dealers and meant to give buyers another possibility to spend their money on wheels. One for sale was this very good fool.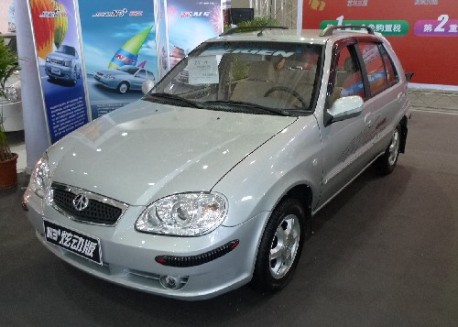 The good old Xiali had been in production for ages, is was originally based on a Daihatsu Charade. Daihatsu licenced the design and sold a production line to Tianjin Automotive who called their new baby the 'Xiali' and later it became a brand name. FAW bought a share in Tianjin Automotive and so it got the complex full name: Tianjin-FAW-Xiali N3.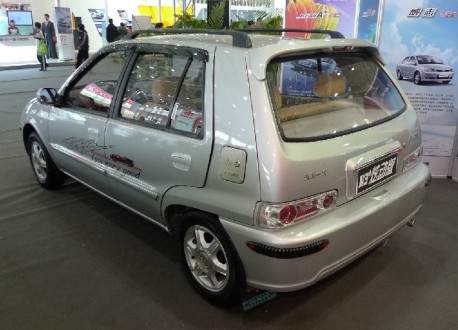 The current Xiali N3 rolls of the line since 2006 but this machine on show is dressed up a bit with roofrails, sporty thingies and those foolish stickers. Power comes from a 3 cilindre 1 litre petrol with 39kw/6000rpm and [email protected]. Size: 3995x1615x1385, wheelbase: 2340.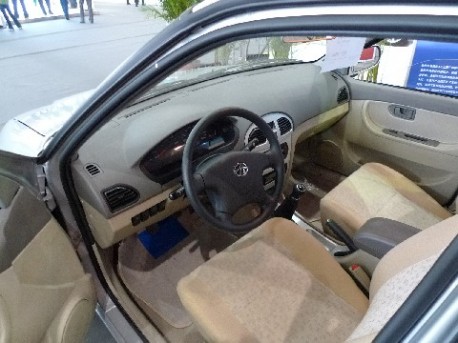 Interior has been updated many a times over the years and doesn't look too outdated. Nice alu-touch at the centre console. Now the best part; all this beauty costs only 37.800 rmb. One would indeed be a fool to resist the offer.