FAW is not only one of the biggest passenger car makers in China but also one of the biggest in trucks and buses. Actually it all started with a truck at FAW, a beautifull machine called the Jiefang, which means Liberation, in 1956.
FAW brought a few trucks and buses to a boot outside the main hall and this schoolbus-concept looked very nice. It is meant to show that FAW can do more with a bus than just building the normal flat nosed vehicles. Children in China don't go to school by bus but maybe one day FAW can export some to America.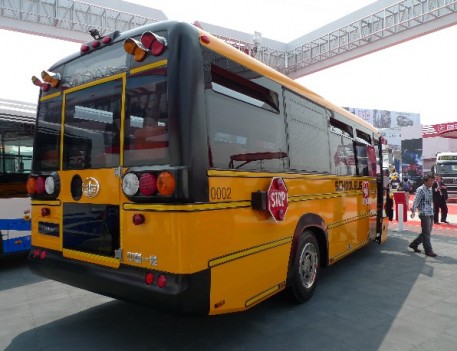 Size: 9030x2430x3100, wheelbase is 5500, weight is 6408kg. It can carry 37+1 driver + 1 tourguide/teacher. Engine is a 4-cilinder 4-litre diesel with [email protected] and [email protected]. Transmission: 6 speed auto. Top speed: 104km/h. Fuel tank: 150 litre, range: 900km. As one could guess from the specs this concept is not a concept in a very conceptual stage. FAW is seriously considering production of the vehicle, but sadly without all the funny schoolbus-stuff: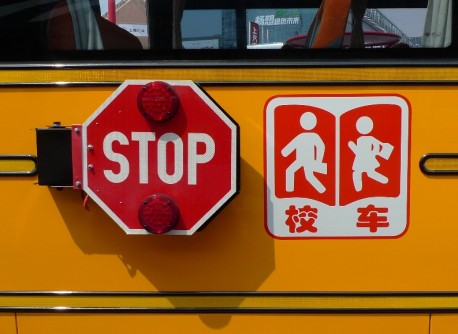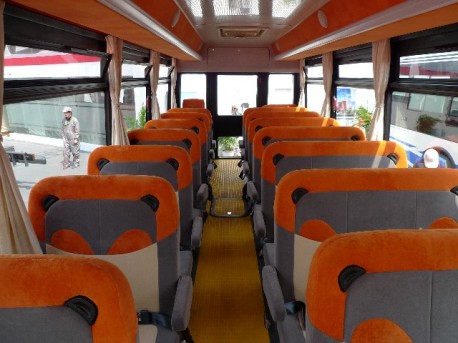 Note the hahaha-owl pattern on the seats.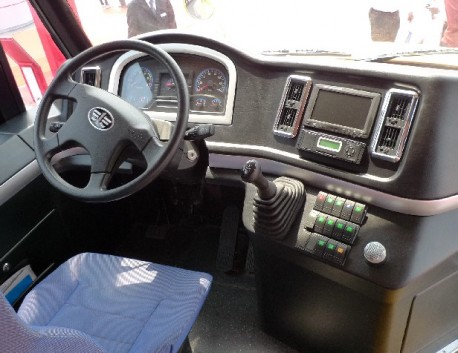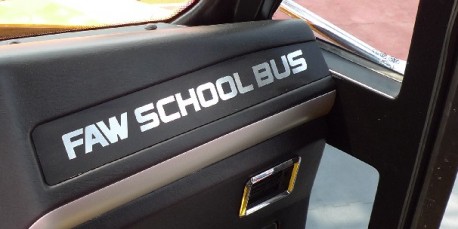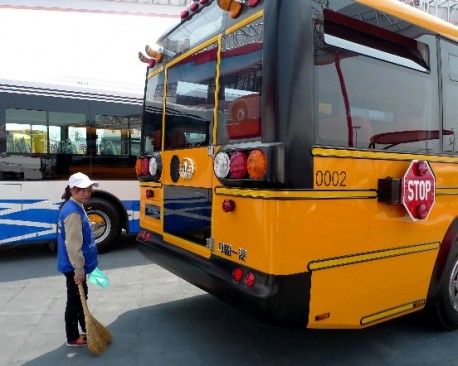 Cleaning lady really liked the FAW Schoolbus.