Chang'an Auto, aka Chana, has joint ventures with Ford and Suzuki and makes the Volvo S40 and S80 as well, but those likely not for so long anymore. Chang'an got their own cars as well but their line up is a bit messy. It consist of minivans, minicars and small hatchbacks and sedans that all don't really look alike and overlap eachother. This new L31 won't change that, it doesn't look like the others at all and will be priced almost exactly as the CM8 minivan. The L31 however, is meant for city folk while the CM8 is more a commercial vehicle made to resemble a passenger vehicle.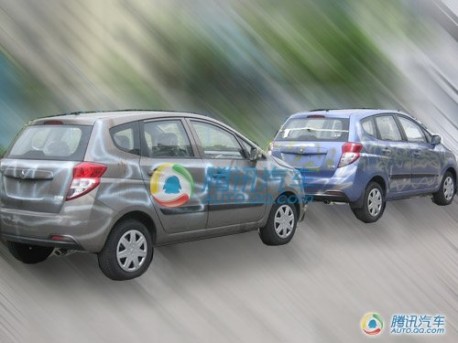 The L31 will debut at the Chongqing International Auto Show (aka Auto Chongqing 2010) which will take place from June 12 until June 14. Chang'an is from Chongqing so it makes some sense, even though the L31 was widely expected to debut at the Beijing Auto Show.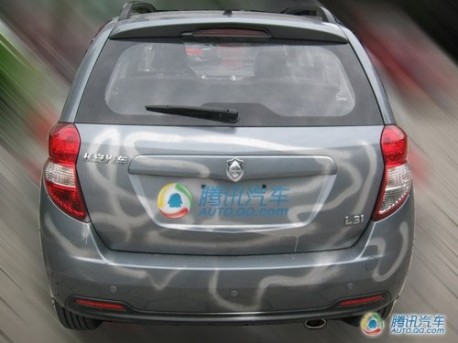 Size: 4300, wheelbase is 2515. Engines: 1.3 litre four-cilinder with 63kw and 110nm and a 1.0 with 51kw and 90nm, that one is the same engine used in the BenBen Mini, the 1.3 is used in the CM8. Price: from 50.000 to 70.000 rmb.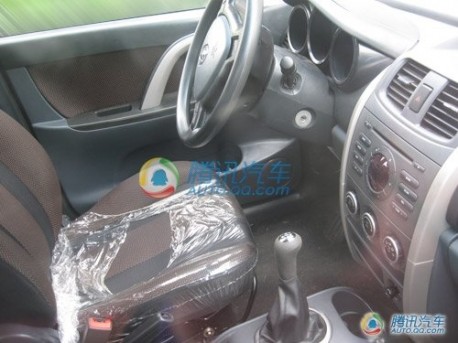 Very sporty dials, high gearlever shows commercial underpinnings.