Wuling will start production of the new Baojun mid-size sedan from November 18, just in time for the car's debut at the Guangzhou Auto Show in December. Pre-poruction cars are running of the line already and the car on pic is one of those. It got the new horsehead-logo up front in between the gigantic headlights. The name seems so be sure now, GP50 was the code name; 630 the production name.
Baojun is a subbrand of minicarmaker Wuling. Wuling is a joint venture between SAIC (aka Shanghai Auto), General Motors and Wuling Automotive. The new brand is meant for entry level cars. The 630 is based on the Shanghai-GM Buick Excelle and will use 1.5 and 1.8 Excelle engines.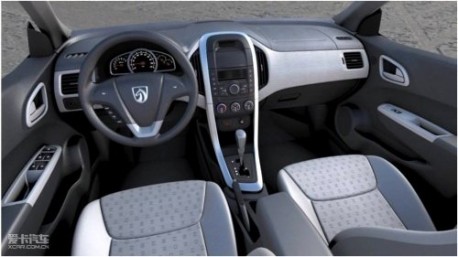 Leaked pics from the interior.