The FAW-Hongqi CA7200E3L is based on the Audi 100 and was powered by a Nissan 2.0 V6. The CA7200E3-series were made from 1998 until 2002. The 'L' in the name means it is stretched, job done by Hongqi itself, and stretched in a rather unusual way…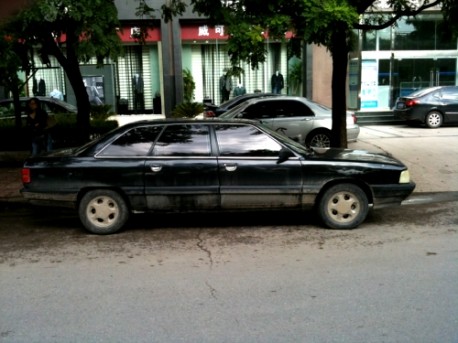 Most 'L' Hongqi's were stretched by putting some extra space in the middle. The CA7200E3 however is different, it is stretched behind the rear door. The end result is in both ways the same: more space in the back to rest one's tired legs. Lenght is 5108, width is 1814, weight is 1800kg.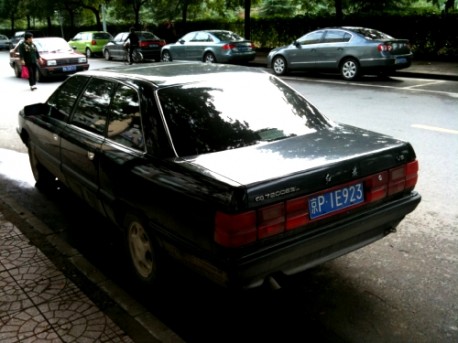 Hongqi started making Audi-based cars because the FAW-VW joint venture made the Audi 100 for China. FAW-VW later changed to the Audi A6 but Hongqi continued with new 100-variants until 2004 when they changed to Toyota-based cars.