Besturn is a brand from First Auto Works (FAW), it makes the B50 and B70 sedans, soon to be joined by the big B90 and this small B30. It is based, yes really, on a Volkswagen Jetta PQ32 platform and uses a very old Volkswagen 1.6 with 74kw and 145nm.
Rumors say the listing of the B30, originally scheduled for early 2011, is delayed because FAW's board doesn't like the design. They better worry about that ancient platform first!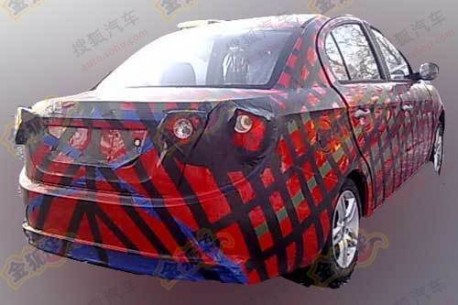 If listed, redesigned or not, the B30 will come very cheap with prices likely to start around 70.000 yuan. The Jetta platform is of course very proven and won't easily break on bad roads. Bad roads are mostly to be found in the countryside, let's hope FAW will only sell this piece of misery to the farmermen.