One driver wanted more QQ. He added a load of plastic and some very kinky eyelids over the headights. Tuning small cars like this one used to be a typical Japanese thing but creations like this are more and more common on Beijing's street. I saw this one at a tuning show, it was not one of the vehicles on display, it was on the parking lot…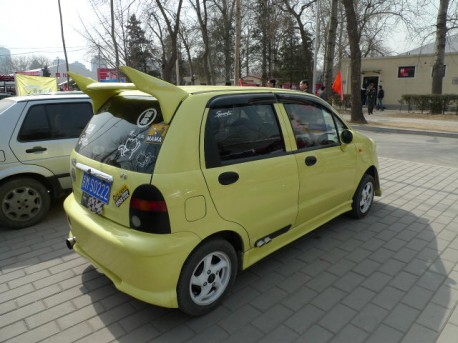 Big rear wing for downforce, QQ's 1.1 pumps out at least 50hp. Note license plate: SO222, that must have been an expensive plate. Wheels are so so, but here's the best part: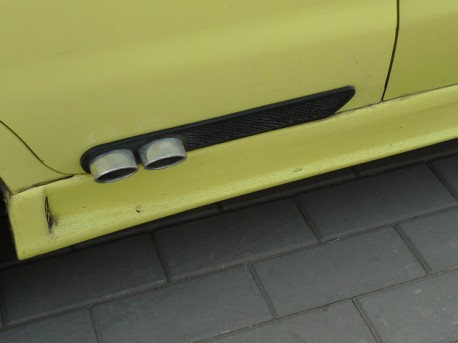 Fake pipes on the rear doors, great!, this QQ is approved.