This is the Chang'an Clover, a small full electric concept sedan. The rear wheel arch is an exact copy of Gandini's most famous idea, visible on Lamborghini's, Masarati's and the Cizeta Moroder. Did Chang'an think we wouldn't see? Anyway, Gandini's brilliance is sure still strong after all those years because even on this Clover it loox extremely well.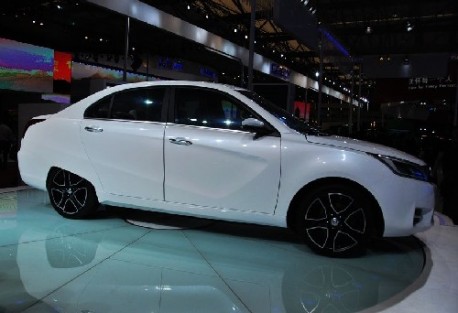 Chang'an did not tell anything about the electric motor so likely there ain't one. Purely a styling exercise and except for that arch not a very good one. It all seems very streamlined but at the same time a bit clumsy, mostly due to the small wheels.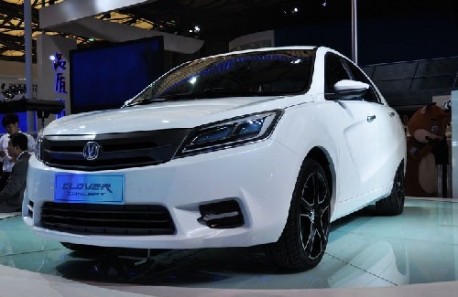 Chan'an did state that the Clover is equipped with 'In Call', a 3G communication system from China Unicom for navigation, internet connectivity, remote assistance, vehicle tracking and some 26 functions more.