Last month I posted a story about a friend who found two extremely rare Hongqi's in a parking lot in Beijing. Last weekend I finally had time to go and check the machines myself. Today the first car. Covered with a thick layer of dust but otherwise fine. Beijing is very dry so rust is no danger.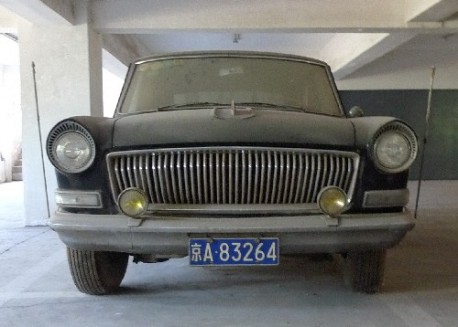 It is a Hongqi (Red Flag) CA770, made from 1966 to 1981, only 847 cars were produced. The factory was in Changchun in Jilin Province in north eastern China. First Auto Works, FAW, is the owner of the Hongqi-brand. Flagpoles indicate a former government car. Size: 5980x1990x1620, wheelbase is 3720. Engine: 5.6 V8 with 161kw. Top speed: 160km/h. Curb weight: 2730kg. A massive car made for massive important people, the only buyer was the Chinese government.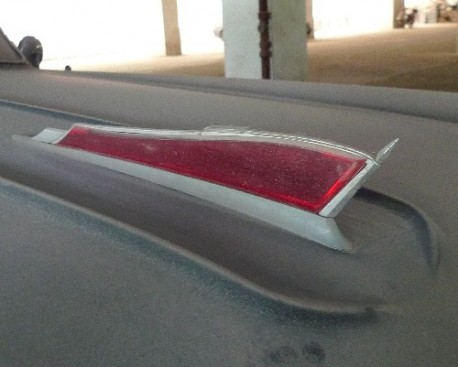 The Red Flag, like the flag of China, on the hood. The flag itself is made of thick plastic, the ornament is made of steel.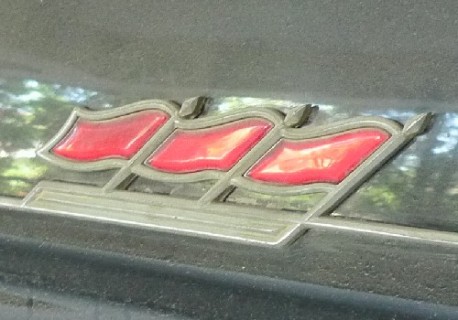 The three red flags stand for: Socialist Construction, Great Leap Forward, and Peoples Commune, the three main government programs at the time.
I cleaned the dust from the window for a pic of the interior. All loox surprisingly fine, almost as untouched. Note the brilliant design of the rear view mirror.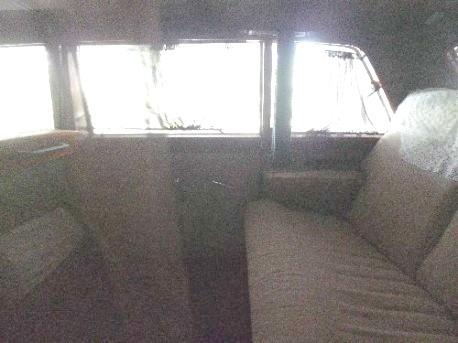 Same goes for the back, and what a big sofa. There are two small retractable chairs on the left, pic is too dark to see them here.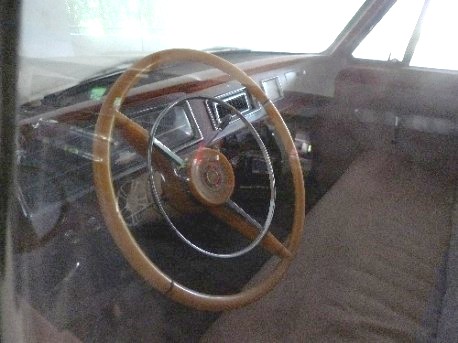 Dash is very good shape as well. Rim around the wheel, original radio with cassette player, clock.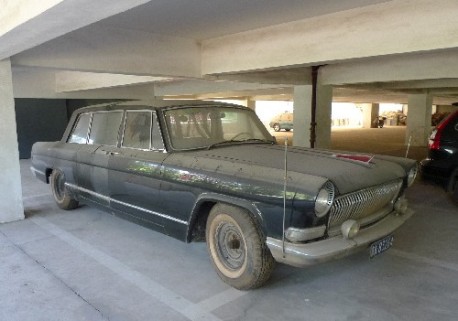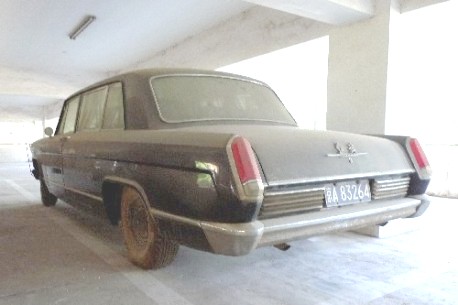 Two exhaust pipes. Great design around the lights and above the bumper.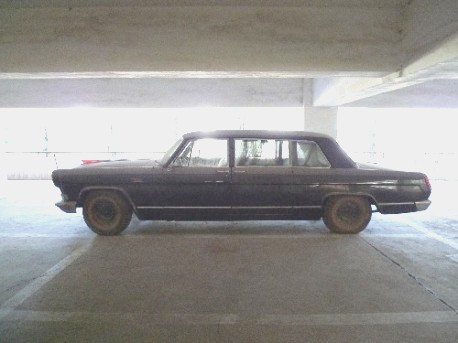 A lonely Hongqi. Me and my friend managed to contact the owner of the vehicles via the parking lot's staff.  I will go there again soon, soon…, to have a better look inside the cars and check the engines. It seems the owner wanted to sell, he asked me whether I was a collector. A good Hongqi fetches around 100.000 dollars these days. I'll start saving money.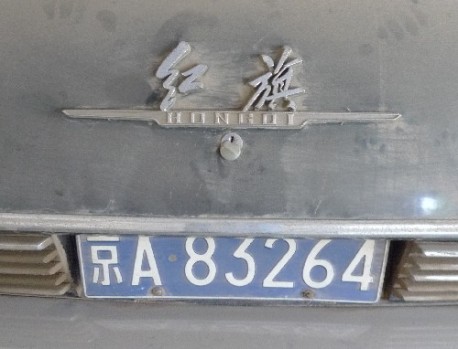 Beautiful details. The word 'Hongqi' written in Mao's handwriting. But the best is this: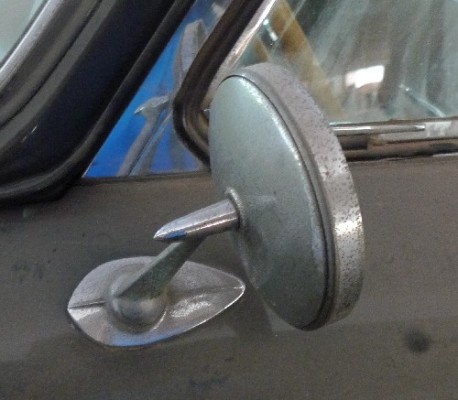 Just brilliant.