A friend of mine (hello!) found two Hongqi limousines in an underground parking lot in a northern suburb of Beijing. The cars look dusty and abandoned. Still, two Hongqi's in the same parking can't be a coincidence, there is likely a collector involved. I will go to the place myself soon for some extra research on the ownership, but for now a first look at the mighty machines.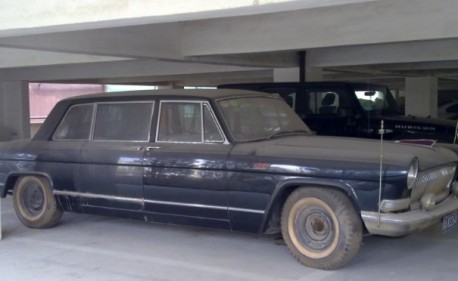 Both cars are dusty but seem otherwise in good shape. Both are Hongqi CA770's, made from 1966 to 1981, only 847 cars were produced. The factory was in Changchun in Jilin Province in north eastern China. First Auto Works, FAW, is the owner of the Hongqi-brand.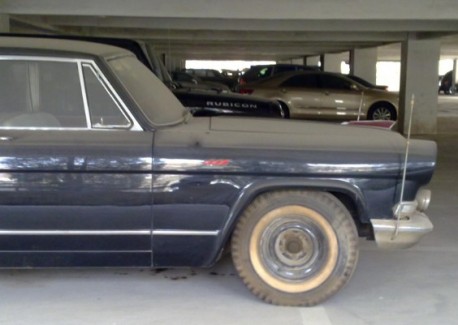 The two flagpoles, the three flags on the side and the flag on the bonnet are all still there. Flagpoles indicate a former government car. Size: 5980x1990x1620, wheelbase is 3720. Engine: 5.6 V8 with 161kw. Top speed: 160km/h. Curb weight: 2730kg. A massive car made for massive important people, the only buyer was the Chinese government. Only since ten years or so private collectors are snapping up the old Hongqi's that were sold by the government to be replaced by new cars. Prices of old Hongqi's have been rising fast, a good example can easily cost 100.000 dollar. A good investment it is an maybe that is were we are looking at here.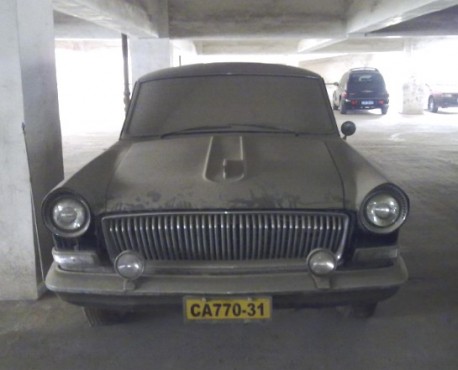 The second car with its type on plate. Probably an ex-museum or ex-show car. Note white fog lights compared to the yellow fog lights of the first car. Not sure what the number '31' means, Hongqi didn't use it.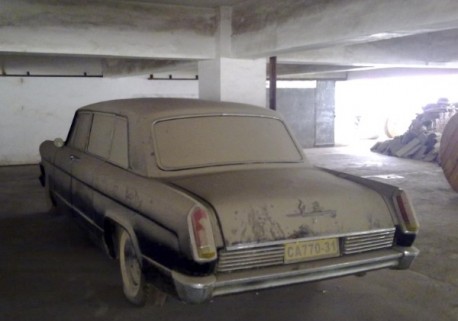 Very dusty again but the paint seems neat enough, no doubt helped by Beijing's desert-like dry climate. Still a great waste to let so much beauty just stand there! I'll get back to you with more on this story as soon I've been at the place myself. To be continued…
Thanks to the great book "HONGQI, the history of a Chinese limousine" (link) for the technical details of the CA770.