Mini is doing very good business in China. The standard car is extremely popular with womenfolk, the Clubman is doing ok and the new Countryman is going like hell in SUV-crazy China. All Mini's are imported. Two more Mini's are coming: the Mini Coupe and Mini Roadster. A couple of test vehicles was spotted in a suburb of Beijing.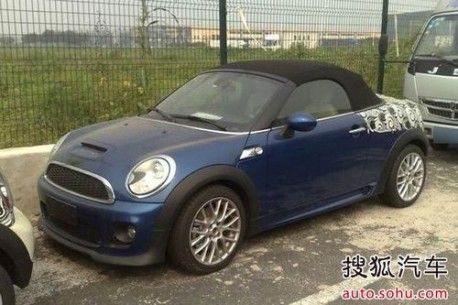 The Coupe and Roadster will hit the road in Europe in October. China might have to wait a little bit longer. The new Mini's will likely debut at the Guangzhou Auto Show in December.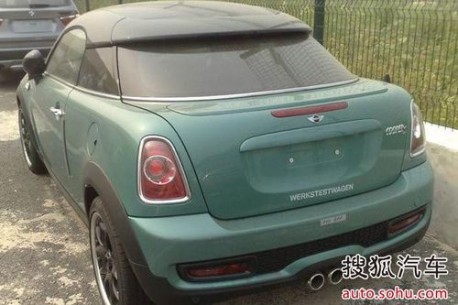 The word 'Testwagen' on the back is German and means 'test vehicle'.
Via: Sohu.com.